Israeli intelligence has given up to modern trends and introduced an online questionnaire for would-be spies. Unlike the businesslike CIA or MI5 web draft campaigns, Israelis are luring volunteers with mystery halo always shrouding Mossad's activities.
Israeli intelligence agency Mossad has become one of the last intelligence agencies in the world that vouchsafed to recruiting volunteer spies online, facilitating the induction process for those who always wanted to be a secret agent, but considered it unattainable.
The agency's online recruiting website, available in Arabic, English, French, Hebrew, Persian and Russian, looks like a creatively designed product, wrapping spy activities in bright and attractive packaging. The intelligence outlet calls on to potential candidates to "create history," make their life and "join the invisible to make the impossible."
The internet resource contains general information about Israeli intelligence agency, Mossad. its history, directors and an initial online job application. In case a candidate is invited for an interview, there are three more detailed forms to be completed by hand: a medical confidentiality/information authorization, security questionnaire and another security questionnaire for a spouse/partner.
The promotional campaign of the Israeli intelligence agency recruitment site also implied production of a short video depicting the secretive activities of the agency's members, dealing with high-tech equipment such as drones and communication devices, called to inspire espionage enthusiasts to join Mossad ranks.
In the foreword to Mossad's new recruitment project agency's Director Tamir Dean Pardo acknowledged that the website gives only a "brief glimpse of the Mossad," revealing only a little of its past and activity, because "MOSSAD's operations and activity are secret and its people remain anonymous."
"We must continue to recruit the best people into our ranks so that the Mossad might continue to lead, defend and allow for the continued existence of the state of Israel," Mossad Chief Tamir Pardo said in a statement preceding the launch of the recruitment website. "The Mossad's qualitative human capital is the secret of our success."
According to Associated Press, total video surveillance worldwide has made it highly difficult to interview those interested in Israeli intelligence agency job without other parties getting to know that recruitment has taken place, leave alone possible candidates visiting Israeli embassies.
"It's the 21st century. This gives them the chance to reach the kind of people they have never reached before," former Israeli intelligence agency employee Gad Shimron, the author of 'Mossad Exodus', a book about secret operation of bringing Ethiopian Jews to Israel, told Associated Press. So far the agency preferred to search for new employees in an old manner, Shimron said the Mossad used to be more of an 'old boys' network' with friends recruiting their friends and family members, occasionally offering "interesting jobs" to those with multiple passports and a proper security clearance from their military service," the former agent revealed.
Related : Israel Is Building a Futuristic Transit System of Magnetic Pods
"They've got nothing to lose. If you throw out a line you may hook a fish," Shimron said, naming internet communication as a good option to look for new employees, even though there potentially could be those who try to infiltrate Mossad's structures for counterespionage reasons. But Mossad can sort out the black sheep, assured Shimron.
Israeli intelligence agency Mossad promises that any personal data received from applicants would be absolutely safe and never go public. Still, the agency advises to fill the online forms out on a safe computer and eliminate browser history once the job is done.
The Mossad, Hebrew for 'the Institute', is short for the 'Institute for Intelligence and Special Operations' founded in 1949.
While the very existence of the state of Israel in extremely unfriendly environment serves an illustrative evidence of effectiveness of the national intelligence, Mossad has become most renowned for its elimination operations abroad, targeting first former Nazis responsible for Holocaust, then against terrorists who attacked Israelis anywhere in the world, such as the killing of the leaders of Palestinian group Black September, which was behind the massacre of Israeli athletes at the 1972 Munich Olympic Games and a number of killings of Israeli citizens across Africa, Europe and the Middle East, reported AP.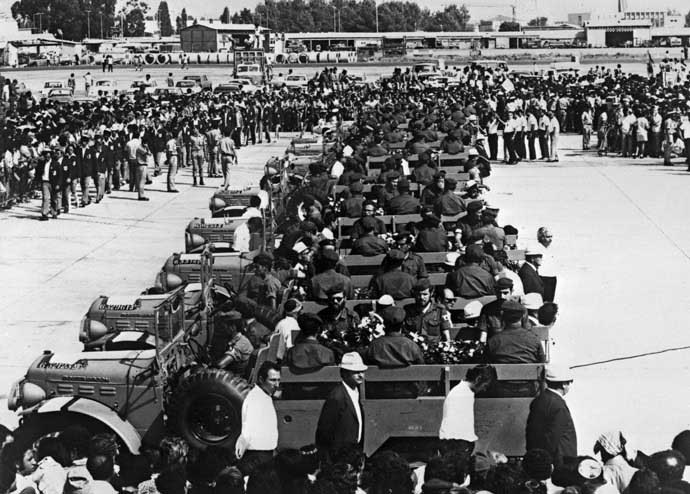 Mossad allegedly was behind a series of murders of Iran's nuclear scientists, which even forced the US President Barack Obama to call on to Tel Aviv to stop such operations, though Israel has never publicly claimed responsibility for the attacks.
Efraim Halevi, former Israeli intelligence agency chief, told Source 'In the Now' anchor Anissa Naouai that the practice is in no way new as it began 14 years ago, when he was the ninth director of the agency (1998-2002).
Related: The People of Gaza and Israel Document Their Terror
"I was the first person who instituted this then-novelty, to go public and use modern media to appeal the public and try to get the best possible candidates in the country for the Mossad," Halevi said, recalling that creation of a web portal met fierce opposition from the leaders of the organization.
"They felt that this was something unacceptable in terms of organizational culture of the Mossad, which is a secret organization," Halevi said, adding that he knew it was a "wonderful idea," ahead of its time which has now "become fashionable" with other intelligence agencies worldwide.
Efraim Halevi flatly denied allegations that Mossad has been operating as an assassination squad eliminating the enemies of Israel.
"Mossad is not an assassination squad, Mossad is a secret intelligence service of the state of Israel, just as the SVR (Russia's Exterior Intelligence Service) is the secret intelligence service of the Russian Federation, like all other intelligence services in the world, with the same functions," Halevi told RT, stressing that Israeli intelligence does not need to improve its image, because of its high effectiveness as the agency succeeds in most of its operations.
Source
RT.com