Humiliation, embarrassment, and disappointment England whitewash Pakistan in the third and final test match.
England's cricket team outnumbered national players with the debutant bowler who was born in Pakistan, but played for the English side and sent Pakistani players to the pavilion.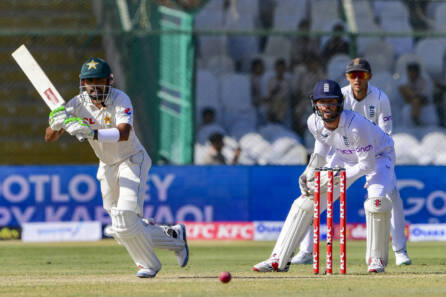 In both innings, Babar Azam played captaincy innings, but couldn't lead his side to victory and save themselves from the third loss.
Ben Stokes undoubtedly showcased his true leadership skills and led his side 9 test victories in a calendar.
England Whitewash Pakistan To Seal The Series
In the third test match, Rehan Ahmed was the main man who changed the dynamic of the game for Pakistan and turned the table towards his side.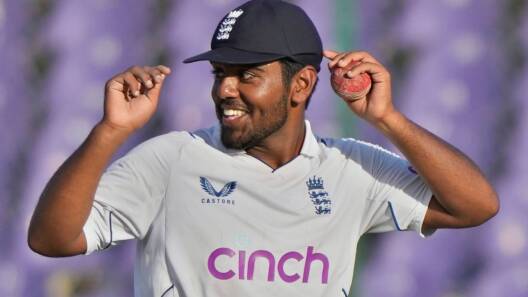 Rehan Ahmed held Pakistani batters from scoring more runs and took crucial wickets. Azhar Ali who was playing his last test match also couldn't score more runs.
In the first innings, Rehan didn't make much impact but in the second he thrashed the Pakistani side and transformed the scenario.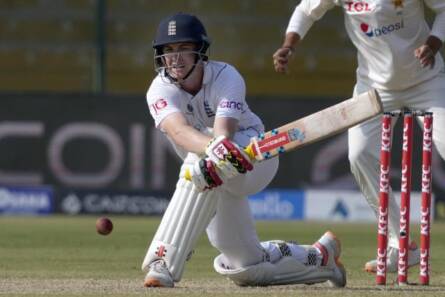 Pakistan was only able to give 170 runs target, which England chased very easily and sealed the series.
Ben Stokes stayed with his words as he before the match stated that he will whitewash Pakistan and win the series.
Ben Stokes Proud Of His Team
"Coming into subcontinental conditions and having to think about the game differently compared to playing in England, trying a few different things that haven't been tried before, assessing conditions, to be a bit out there and to see their work, they won't always work but everything we've tried has come off.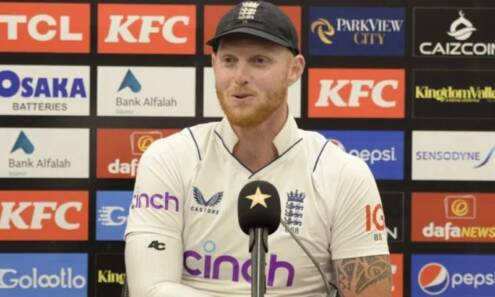 I've learned a lot in terms of the tactical side — that's the best thing to come out of it," he said in a press conference after the series.
Stokes praised his teammates and said that every member of the squad has contributed to England's win.
"Being out in the subcontinent is one of the hardest places to do it. They've been amazing as well. Just a great place to be at the moment for a team, where everyone wants everyone to succeed, and everyone understands their position in the team, even if they're not playing. It's been a great team effort to come here and win 3-0, very pleasing," the England captain said.
Rehan Ahmed Was Savvy
Ben Stokes then praised the young debutant who led his side to win the series. "That spell last night, the more he got into it, he was coming to me more often about field placings and changes to the field to try to get them to play certain shots.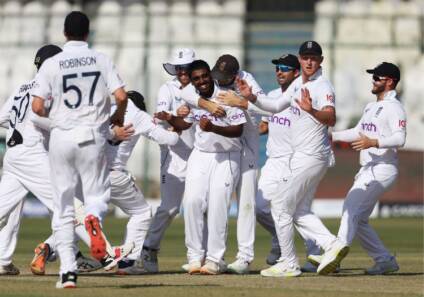 Saud's wicket, for example, he was the one who brought up the deep square for the sweep, because he said if he top-edges it, it's going to go straight to him, and then two balls later it did," Stokes said.
"For an 18-year-old to come into his first Test match and have such a cricket-savvy brain, especially under Test-match pressure, was good for us. And obviously, we got a sniff of what he can do with the bat as well. A very talented young man and I think just let him progress," he added.
Pakistan lost the second test at that time they had lost the series and even the first one with big disappointment. Babar Azam also became the first captain to lose four home test series.
What do you think of the story? Tell us in the comments section below.