Why does it always comes down to how and what people say? Pakistani television actress Hira Mani is one of the stylish actresses of Pakistan's showbiz Industry. She is a fashionista, who never fails to surprise us with her stunning wardrobe choices. However, Hira's recent fashion blunder has 'disappointed' her fans, and netizens.
Celebrities often receive criticism for their lifestyle choices. And especially female stars tend to be the main target of troll due to their dressing choices. This time Hira has been put at the receiving end of not only the fashion police but also the moral police.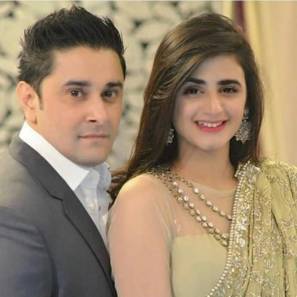 The actress gained critical acclaim for portraying the role of Hania in Mere Paas Tum Ho. Fans loved her role in the drama serial, and have always loved her for her 'decency' and for being down-to-earth. However, her latest photoshoot has angered the fans.
Taking to Instagram, the diva uploaded her gorgeous pictures in a sequin dress and haters started criticizing her dressing.
People could not handle Hira's pictures and bashed her for wearing a revealing outfit. Her comments section was filled with hatred. More so, people advised her that she is a Muslim woman who does not need to dress up like this.
Being a very socially actives person, the Ghalti actress loves to keep her fans updated through her social media. Moreover, the 31-year-old actress loves to share her pictures on Instagram. However, the actress is in heaps of trouble because she is dressed up a bit provocatively as she posed for a picture.
Her photoshoot in which she looks smoking hot as coal became fuel to the fire in people. In addition to this, the pictures underwent a series of hateful comments about her dressing, face, body posture, and whatnot.
Here are a series of hateful comments which Hira received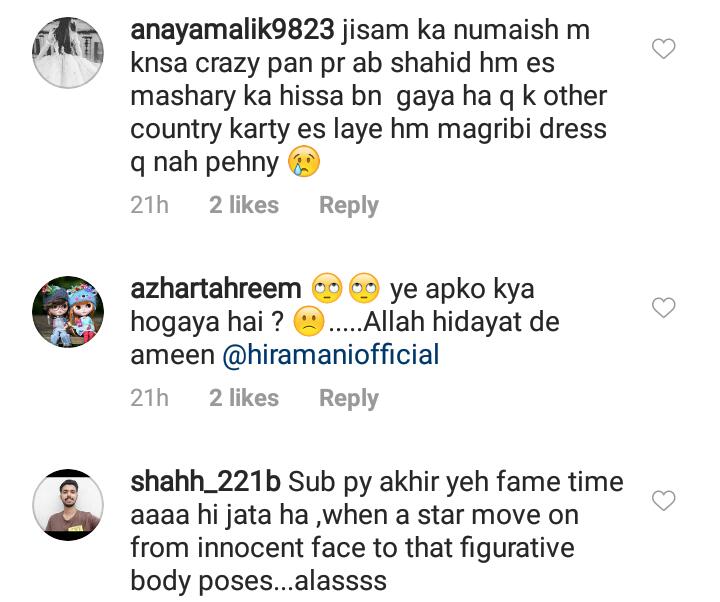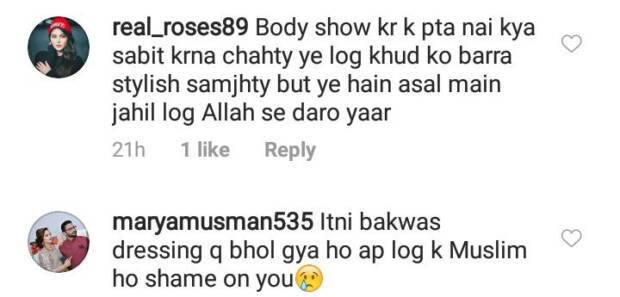 While Hira Mani is a beautiful actress, she still does not deserve to be trolled so harshly just for showing some skin. The actress is wearing a black sequin dress, and looks absolutely gorgeous! As usual, Hira did not give a damn, and people said whatever they could.
The Mere Paas Tum Ho actress is putting up quite a performance which makes her admirable by all her fans. It is rather sad seeing how the public can change their views about something so quickly and that too for the most illogical reasons.
However, this is not the first time she has been under hot waters. The actress is known to have given quite controversial and crude statements to date. From prioritizing men and openly supporting sexism, she is often seen making hypocritical statements here and then.
What do you think of this story? Let us know in the comments section below.