Pakistani actress Hira Mani has got huge fame in a short span of time through her acting and gorgeous appearance. Needless to say, most of her dramas have remained major hits.
Who does not remember her performances in Meray Paas Tum Ho, Kashf, Do Bol, Ghalati, and other dramas? Hira picks the right character for her and then nails it with her performance.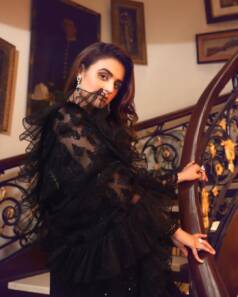 Undoubtedly, the actress is a lethal combo of beauty with brains. Not just Hira has exceptional acting skills, she also knows to play her best cards at the right time. Here's proof!
In a recent conversation with actor and host Mira Sethi, Hira bluntly revealed that Pakistani celebrities don't invite her to their weddings. She continued to attack that maybe because they don't consider her as their friend.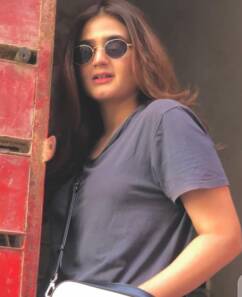 "Let's take their names." Pointing the guns mercilessly at the host herself, Hira said, "You didn't invite to your wedding, Sajal didn't invite to her wedding, Sarah Khan did the same and Iqra also didn't invite me."
"I don't know why I am not being invited to weddings? Maybe I am not their friend," added the actress.
Well, Hira surely took the opportunity and named all the Pakistani celebs who were mean to her. We must say, that was a clever move as Sethi's show is quite popular with a huge viewership.
Sethi right away apologized to Hira. In her defense, Sethi said she had invited people via WhatsApp, and people who were on her contact list got the invite.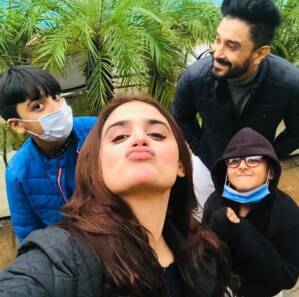 "Please forgive me, I forgot to invite you to my wedding because I cannot even say that I will invite you next time," said Sethi after Hira kind of humiliated the actress on her own show.
Sethi was clearly left with no other choice but to admit she did a mistake by not inviting Hira.
In reply to this, Hira said, "Don't worry, I will invite everyone to Muzammil's (one of Hira's sons) wedding." Mic drop!
Watch Hira's interview here & see it yourself!
LOL! Like it or not, that's how Hira is! Bold and beautiful. The actress has also been very open about how she got married to Mani while she was engaged with another person. Meanwhile, a lot of people hated her for what she did. But, Hira never cared about it.
Recently the couple celebrated their son's birthday and looked stunning in all-white outfits. We love you woman and your honesty. Winks!
What do you think of this story? Let us know in the comments section below.