In the old city of Hyderabad, India, Anil Kumar Chauhan, a Hindu artist works on different types of calligraphy in mosques around Hyderabad, including Quranic verses, hadiths, and their Urdu translations.
Chauhan is an artist by profession and knows how to write in Urdu, Arabic, Hindi, English, Telugu, and Bengali. Despite being a Hindu, he is also fond of reciting naats.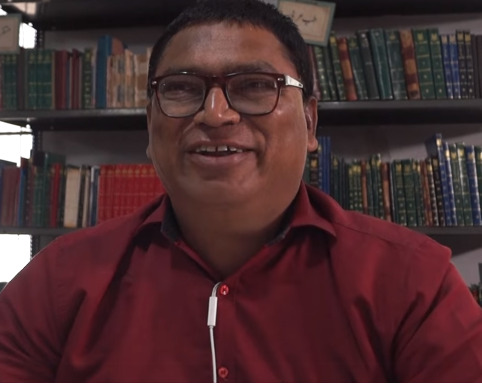 BBC Urdu spoke to Chauhan at the famous Islamic University Jamia Nizamia. "I am a Hindu and religion is my personal matter but I respect every religion. I want everyone to live in a brotherhood. We should live in the country with love and take care of each other's feelings."
According to Chauhan, it took him about eight years to learn Urdu, but he still does not have a good command of Arabic. "I had a desire to learn and I decided to pursue a diploma in painting and enrolled in the Fine Arts College in Hyderabad." But he could not complete the art course.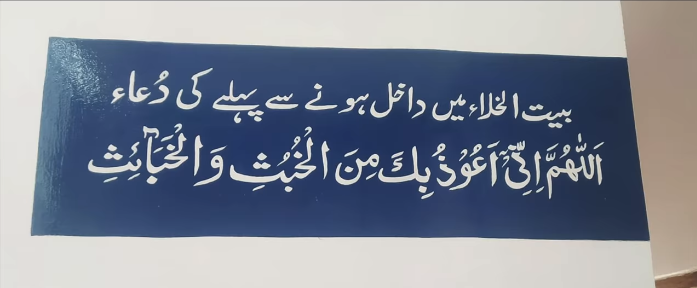 He started calligraphy at 17 and inherited the art of painting. He is the first member of his family to do Urdu calligraphy. Chauhan said his grandfather was also an excellent artist who also painted Nawab Mir Osman Ali Khan and other important personalities.
How did he start calligraphy in mosques?
Chauhan explains that when he worked in Hyderabad, Urdu was written on every board. He had already started writing Kalima Tayyaba in mosques or writing phrases like 'Allahu Akbar', but he did not take it as a means of livelihood.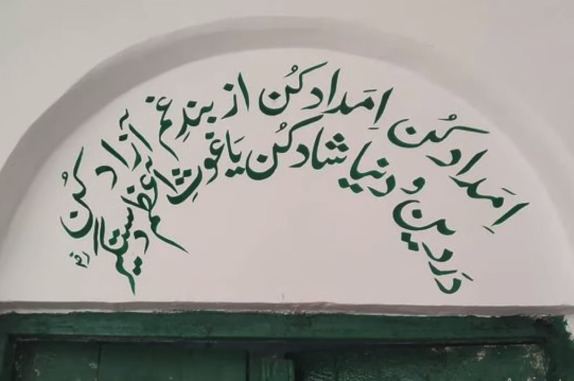 According to him, he put on an exhibition of his Arabic calligraphy at his own expense. However, it did not sell him much.
"I thought I had no money to make and sell new art. Then the idea came to me to write Quranic verses in mosques for free" Chauhan, the Hindu artist has worked in more than 100 mosques for free so far.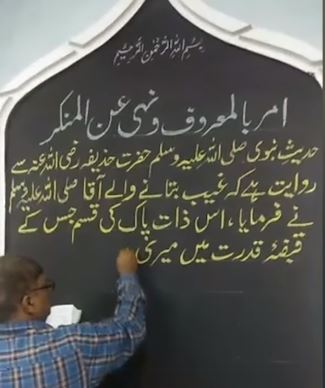 Some people objected that Chauhan, being a non-Muslim, was not familiar with the principles of purity. "I was not fully acquainted with Islam, but I knew that I could not write Quranic verses in a mosque without purity," he said.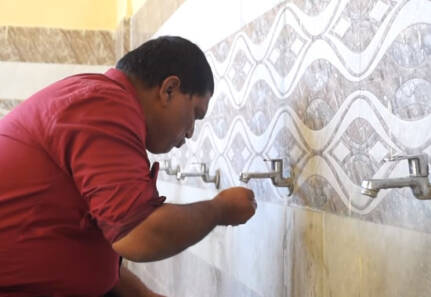 Chauhan respects the mosque and purifies himself to enter the mosque. He said while working in mosques, he also had the opportunity to attend religious gatherings and his interest in Islamic teachings and civilization began to grow.
Watch the interview
Chauhan said that doing this work gives him peace of mind.
Last year, two Hindu boys from Balochistan happily converted to Islam. Earlier, we also learned about a Hindu Pundit who explained why he loves Islam. This is the beauty of Islam!
Story Courtesy: BBC Urdu
What do you think of this story? Let us know in the comments section below.