THE WAIT IS OVER. It's happening. It's finally happening! Weeks ago, we learned about an exciting competition taking place between our favourite stars: Hina Altaf and Maria Unera for FANTA Teen Marketing Officer.
Now both our celebrities are going one-on-one in the highly anticipated competition that has engrossed many, many Pakistanis on social media. Fanta announced social media sensation Zaid Ali T as Chief Fanta Fun Officer, who is now overseeing a fun-filled competition between Hina and Maria with YOU, yes YOU as the judge!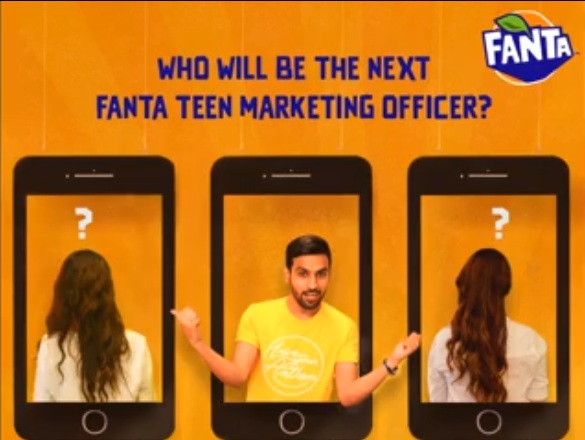 Now, the stakes are getting higher and higher. Competition is surging and if you wanna know just how good our contenders are, watch the following video.
Both celebrities answer some insane questions in "the great debate" – this is going to be lit!
Maria Unera and Hina Altaf debate for the spot of Fanta Teen Marketing Officer. Some of the weirdest questions are thrown at Hina Altaf and Maria Unera by none other than Zaid Ali T in the video. Watch the fun-filled faceoff between our celebrities and get to know your choice better.
https://www.facebook.com/fantapakistan/videos/1939723526298035/
This is hard. This is really hard. Both of our contenders are super talented in their respective roles and we are left with the hardest choice of choosing and voting one over two.
Hina Altaf has a message for you!
https://www.facebook.com/fantapakistan/videos/vb.1516854531918272/1936063756664012/?type=2&theater
Meanwhile, fun is where the action is and Maria has a lot to say about that…
https://www.facebook.com/fantapakistan/videos/1935631780040543/
BUT WAIT!!
Vote your favourite contender on 21st of October, 2017 to crown them the spot of Fanta Teen Marketing Officer. Remember guys, 21st of October! Maria and Hina are down to your call.
… and looks like many Pakistanis have already made their choice
#TeamHina

Maria has some competition.

#TeamMaria

Many people fancy her rather.

Who's your pick?