In one of the history's most surprising moves, the election of the century, Donald Trump became the United State of America's president after defeating Democrat nominee Hilary Clinton. The world is shaken, angry, and shocked. Donald Trump has taken the Oval Office fighting against all odds.
Within 11 days of his presidency, Donald Trump did good on his reputation and enforced a temporary immigrant ban on 7 Muslim countries. Absolutely appalled and angry, protests have started all over the world. In a digital protest, a website has been launched where you can blow Donald Trump's trumpet if you're angry.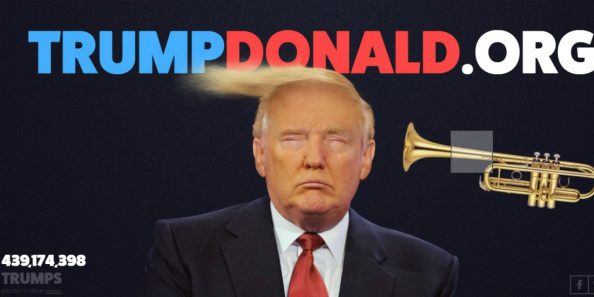 The website is: http://trumpdonald.org/
The seven countries banned by Donald Trump are Iran, Iraq, Libya, Somalia, Sudan, Syria, and Yemen.
Donald Trump enforced the ban in a bid to honor the 9/11 victims and people of the civil forces who lost their lives on a tragic day. However, the world has not taken to the ban kindly.  The USA is full of protests in support of Muslims who have been barred from visiting these countries or enter the USA.
Since we cannot pretty much do anything to the most powerful man in the world, the president of the USA, at least we can sit back and watch the hilarious images of Donald Trump's cringe-worthy yellow hair blowing with the air of the trumpet. The trumpet has already been blown more than 5 million times and it doesn't seem like stopping anytime soon.
It is also being said that Donald Trump might put a ban on one of the strongest nuclear powers in the world, which is Pakistan. What Trump does not realize is that unlike the countries he has barred, Pakistan stands tall in its sovereignty, ready to counter any such move by the USA. Gone are the days when the USA threatened Pakistan of taking it back to the stone-age. Pakistan's new foreign policy revolves around two of the world's superpowers, China and Russia.