Disclaimer*: The articles shared under 'Your Voice' section are sent to us by contributors and we neither confirm nor deny the authenticity of any facts stated below. Parhlo will not be liable for any false, inaccurate, inappropriate or incomplete information presented on the website. Read our disclaimer.
Takhleek-e-zan kay bagair ka'ainat ki ra'naiyaan adhoori thin, goo kay mard kay wajood ko pehly takhleek kea gea magr us ki takmeel aurat kay wajood kay bad hoe.Us ko mard ki pasli se paida kea gea sochnay ka amar ye hay kay kea Khuda kay leay Bibi Hawa (A.S) k wajood ki takhleeq wasay he Adam(A.S) ki trah krna mushkil the(Nauzbillah)…nhi balkay Hikmat us Tahafuz kay ehsas ki the jo mard k wajood se aurat ko dia gea or is Tahafuz ko mukamal tab kea gea jab khuda ne aurat ko parday k leay hukam se nawaza…ak aam ta'sur hay kay parda sirf aurat k leay hay, un logun ki soch ko azal se jutla dia gea tha jab jannat me "Bay Libaas" honay kay baad wahan moojood drakhat k patun se jisam dhanpny ki zrorat donun ko parhe the, baad mein Nazar or Hijaab k darmyan fark kr k donun ko bant dia gea. Khuda kew chahta tha k aurat ko dhanp dia jaye ?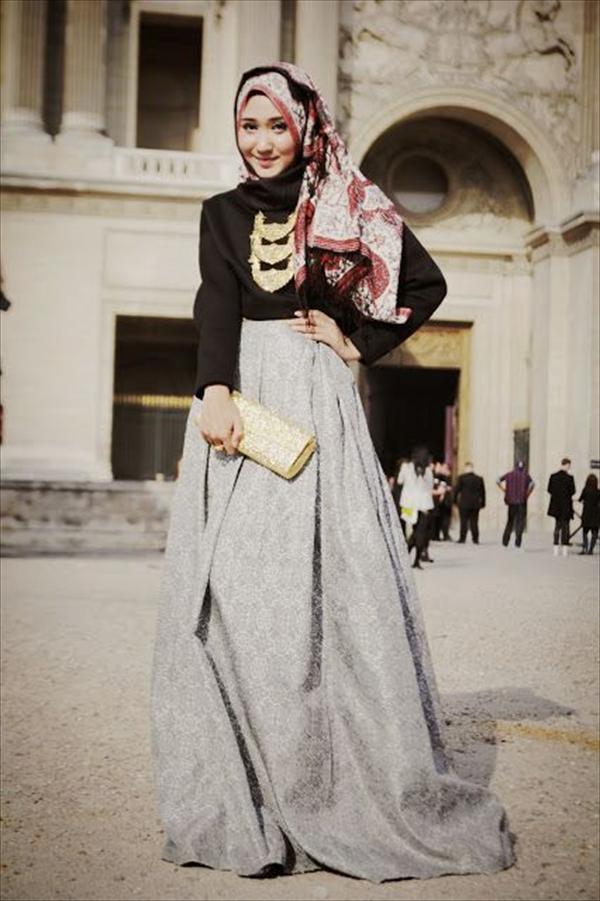 To hadith mein is ka jawaab yun hay:
"Aurat posheeda rakhnay ki cheaz h wo jab bahar nikalti hay to shaitan usay jhankta hay " -Tirmizi
Khuda ne aurat ko bht Muhabbat se duniya ki keemti tareen shay banaya samander mein chupay seap ki manid jis mein barish kay sab katrun ko nhi balkay ak makhsoos katray ko Gohr-e-Nayaab k leay chuna usay parday mein dhak dia or samander ki teh mein chor dia kew kay 'dhaki' hoe cheazain 'kharab' nhi hoti…Muslman larki be aam pani kay katrun mein aik Gohr-e-Nayab ki manid hay na kay samander kay sahil pe mojood rait, jo pairun talay rond di jaye ,na samander ki teh mein wo jo keechar ban jati hay, balkay wo zara jo seap mein chup kay 'heera' ban jata hay or heray har ksi ka 'Muqadar' nahi huwa krty un tak har kisi ki 'Rasaai' nhi hoti…
Kea parda krnay k leay itna kafi nhi kay ye Khuda ka hukam hay kea sahib-e-eman honay k bawajood har cheaz ki logic dhondtay rehain gay ?? Kea Namaz, Roza , Zakat, Haj jasay ahkamaat ki trah ak hukam nhi hay ye ?? To phir hum un logun mein se kew ho gaye hain jo khuda ki adhe Ayaat ka Inkar kartay hain or adhe ka Iqrar..Hum ''Surah Noor'' ki baki Ayaat ka iqrar krtay huway Aayat k is hissay ko kew jutla detay hain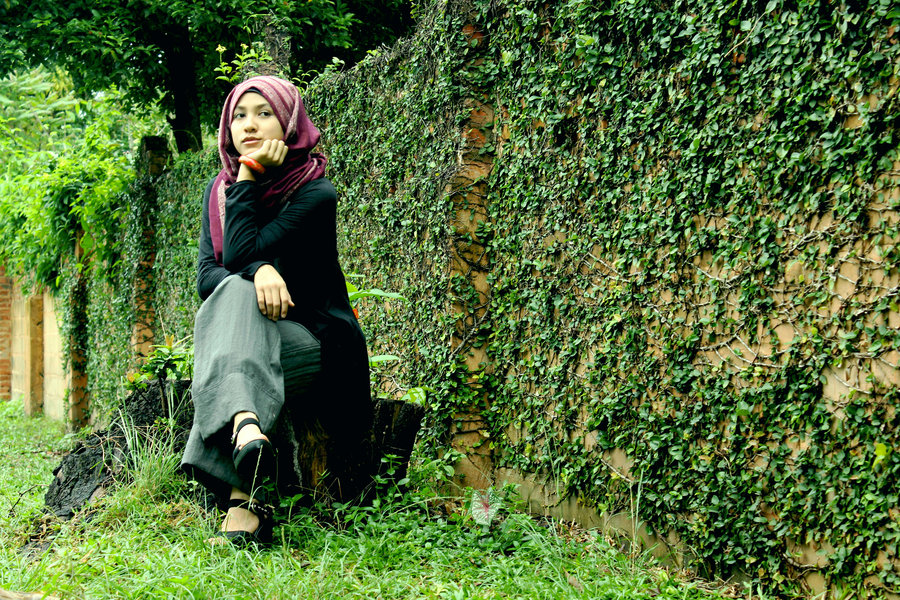 " or apny seenun par apni orhniyun kay Aanchal dalay rahyn or apna banao singhaar zahir na krain " -parah 18 ayat 31
Tareekh batati hay is ayat kay nazool se phly sar pe kasaway bandhay jatay thay is kay bad dupta Raij kea gea ..is ka maqsad ye nhi tha kay aj kal ki shabzadiyun ki trah bss isay bal day kr galay ka haar bna lea jaye balkay ye tha k isay orh kr sar, seena ,kamar ache trah dhank lea jaye…
Samjnay ki zrorat h un ko jin ki nazar m Hijaab dairh , doo gaz ka ak kapra hay…nehi balkay ye aik Mukamal Ayat ki Pairveeh hay Fakhar mehsoos krain kay khuda k ak hukam ki pairveeh har wakt ap kay sath hay.Sar dhanptay huway ye mat sochain kay logun ko ap kitni ache ya buri lag rhe hain balkay ye k aap khuda ko kesi lag rhe hain ,ye nhi k log ap ko kitna acha ya bura samajtay hain balky ye kay aap wakiya he kitni ache ya buri hain…ye Khuda ki ap se Muhabbat hay jis ne duniya ki Keemti Tareen cheazun ki trah ap ko b parday ki Targheeb di.Ye Khuda ka ehsan hay jo us ne aap par kea ..us ne Aurat ko Mehfooz hisaar ata kea ..khuda ne Quran m ye nhi kaha kay tm Qaid ho jao balky farmaya k Hijaab ko tumari pehchaan banaya taa kay tum Sataai na jao.Baat iss Ayat mein chalakti Khuda ki taraf se Aurat k leay muhabbat ki hay.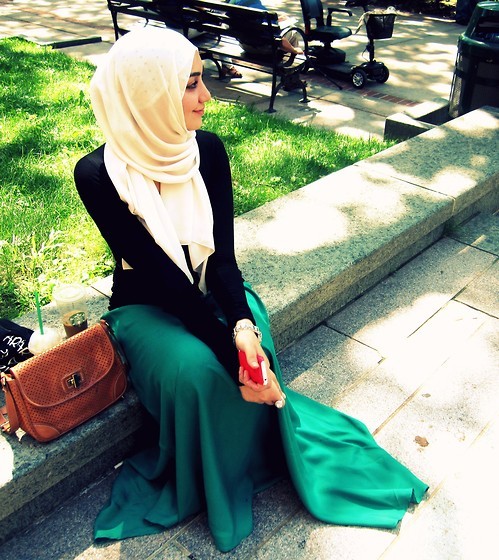 Ye Khuda ka hukam hay jisay naa maan kar hum kamyabi hasil nhi kr sakty or bhala khuda ka hukam man'nay mein Ruswai ho sakti hay?? Tahafuz ka ehsas is se barh kar kea ho sakta kay aap khuda ki aik Ayat ki pairveeh mein us ki Rehmat kay saye mein hain…aap kisi dukan mein rakhy huway showpiece ki manid ni hain jisay har shaks Hasrat se dakhay balky Sonay ka wo zaiver hain jo aik dabbay mein parday kay peechay chupa kay rakha gea hay, us ka asal 'hakdaar ' he usay dakh sakta hay kea Izzat or Zillat ka farq is se barh kar waziya ho sakta hay ??
Apnay aap ko Tahafuz kay is Ehsas se Mehroom na karain parda ikhtyaar krain ak Trend samaj kar nahi khuda ka hukam samj kr amal paira hun, khuda ne kaanch ki trah nazuk bnaya hay larkiyun ko khud ko dhanp lain ta kay wo aap ki zimadari asal hakdaar ko soanp day…Haya Aurat ka zaivar hay or parda us ki izzat duniya ki ye Qeemti Tareen Mataah khuda ki traf se Tohfa hay or Tohfay to Nawazishaat hoti hain chahay wo Bani Israeel pe nazil hona wala Man-O-Salwa ho ya Marium (A.s) k ay Musalay pe bhaija janay wala Pakeeza Rizk sukar or nasukri ka faisla hmy krnay hay..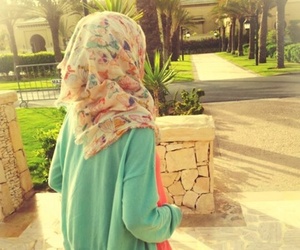 Wajib or Mustakhib ki is Behas se nikal ayen ,khuda ki pasand samaj kay apnayen Naiki or Sawab kay baray mein be Faisla khuda ka ikhtyaar hay apna Farz adaa karain Hijaab ki is garmi ko Bardasht karain ta kay Jahanum ki us Tapish se bach sakain.Naqaab ki un chand lamhun ki suffocation ko be bardasht karain ta kay so'aleh aurtun ki Fehrist m thehrai ja sakain.Apny Eman ko mukamal krnay k leay ayen hum pehla Qadam dhartay hain is azam k sath k Hijaab 'qaid' nhi 'pehchan' hay hamari ….