Sports athletes invest infinite time to build themselves to reach the specific goal and achieve all the rewards they want to earn. The life of highest-paid athletes in the world 2023 has always been living lavishly apart from their hectic routines.
But to have such a luxury lifestyle, they must be paid an insane amount that comes from brand endorsement and especially from the club they are representing.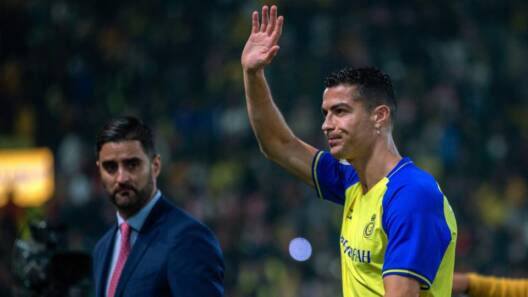 Till last year, Lionel Messi was leading the chart of the highest-paid athletes in the world but unfortunately, his rival player Cristiano Ronaldo cleanly swept him with the ridiculous amount he's getting from Al Nasr and made him the highest-paid athlete in the world.
This year's list has been updated with various athletes at their respective podiums and that's we are going to check out the top 10 highest-paid athletes in the world 2023 edition.
Top 10 Highest-Paid Athletes 2023
Cristiano Ronaldo – $269.5 Million per year
Cristiano Ronaldo recently signed with Saudi Arabian club Al Nassr, after leaving Manchester United most controversially he will receive $214 million per year to make him the highest-paid player in history.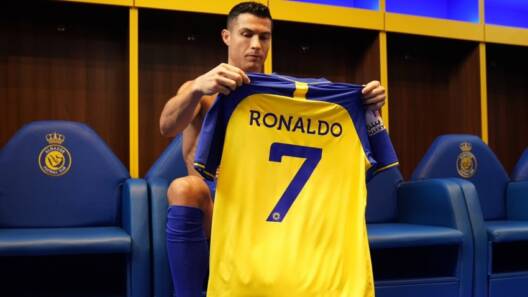 By that, he's also become the highest-paid footballer and dethroned French player Kylian Mbappe.
Lionel Messi's $247.5 Million per year
World Cup 2022 winner and seven-time Ballon d'Or holder Lionel Messi secured second place in the race of highest-paid athletes. Ever since his saddest departure from Barcelona, Messi has been making money through his salary, brand endorsements, and scholarships.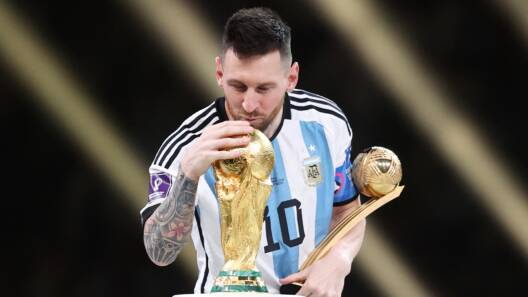 Brand endorsement deals with some of the major brands including Adidas, Pepsi, and Gatorade. His deals with Adidas, Budweiser, PepsiCo, and Hard Rock International mean the 35-year-old made $79 million off the field in addition to his $168.5 million-a-year contract to play.
Phil Mickelson – $138 Million a year
After two footballers, Phil Mickelson a professional golfer comes in third place and joins the others. In Phil Mickelson's case, he has made money through various prize money, endorsements, and investments. He has won some of the major golf tournaments which also include five main championships that contribute to his income.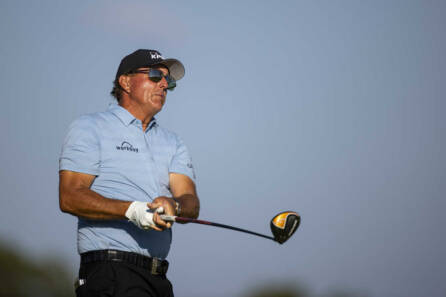 Being a top golfer in the world, brand endorsement is the main income-driving source and he has signed deals with major brands such as Callaway Golf, KPMG, and Rolex.
Kylian Mbappé – $128 Million per year
French footballer Kylian Mbappe is one of the finest players of France international and Paris Saint-German. Last year he was dominating as the highest-paid footballer all over the globe after renewing his contract at PSG.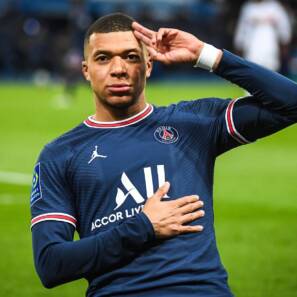 But unfortunately, his idol Cristiano snatched his throne and comfortably sat on it with the gorgeous partner beside her. Mbappe for the past three years has become the main face of the FIFA video game and apart from that he has also signed major brand deals.
Canelo Alvarez – $98.4 Million a year
In the world of boxing, if you don't know this man then you are missing a lot because Canelo Alvarez isn't just the fifth highest-paid athlete but also the finest professional boxer in the world.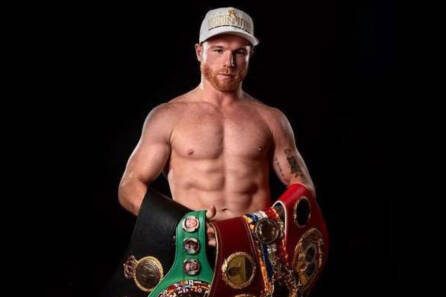 He's a Mexico Boxer, he contributes to his income through various prize money, same endorsement, and sponsorship deals.
Álvarez has won numerous boxing matches, including multiple world championships, contributing to his income.
Álvarez is considered one of the best boxers in the world and is known for his impressive performances in the ring.
Stephen Curry's $95.8 Million a year
Stephen Curry aka Chef Curry also found himself on the list of highest-paid athletes and is known as one of the finest basketball players. Stephen plays for the Golden State Warriors of the National Basketball Association (NBA).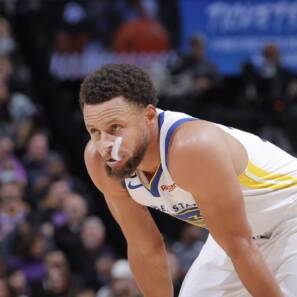 The last season's remarkable comeback and lifting the trophy raised his importance in the best players list as well. He's widely considered one of the best shooters in the history of the NBA.
His basketball salary as of the current season is $53.8 million and another contribution comes in from various endorsement deals.
Kevin Durant $84.4 Million a year
Kevin Durant former Golden State Warriors player and currently representing Brooklyn Nets. Another basketball player found himself hitting the alley-hop on the highest-paid athlete's list.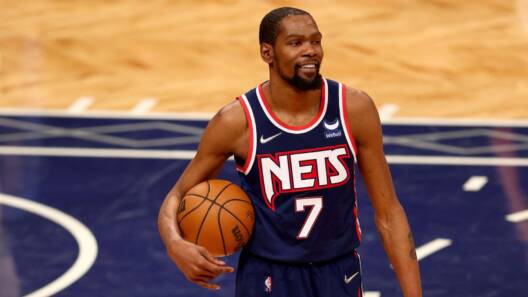 Kevin Durant is the most well-celebrated athlete in the world, in his career he is a ten-time NBA All-Star and has won numerous awards and accolades throughout his career, including two NBA championships and four Olympic gold medals.
As per the last year's contract, KD made $49.4 million and signed a 4-year / $194,219,320 contract with the Brooklyn Nets, including $189,078,320 guaranteed, and an annual average salary of $48,554,830.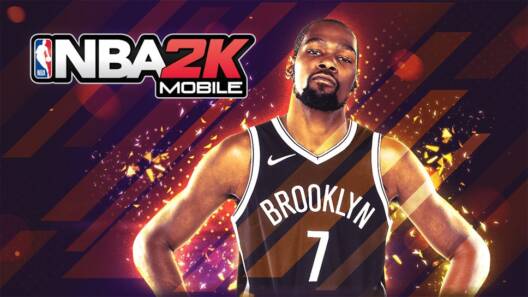 Apart from that insane brand endorsement deals with Nike, Google, Alaska Air group, Beats by Dre, American Family Insurance, BBVA, Sparkling Ice, Panini, NBA 2K, Gatorade, Sonic Drive-in, Skullcandy, and Sprint.
Dustin Johnson's $68.5 Million a year
In eighth place, another professional golfer Dustin Johnson found the pot at the right spot and headed into the list. Johnson has won numerous golf tournaments throughout his career, including the 2016 US Open, contributing to his income.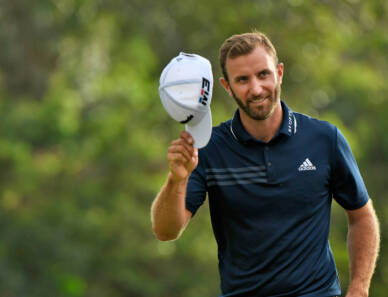 One thing everyone might find very common and the partnership with Rolex. Dustin has also brand endorsement deals with such brands and that contributes a great value of money to his income.
Dustin Johnson won LIV's Triple Crown in 2022 and with that, he topped the money leaders list.
Tiger Woods $68 Million a year
Tiger Woods is already the world's most billionaire athlete despite only playing three times in the season following a severe leg injury. As per Forbes, he made $68 million in 2022.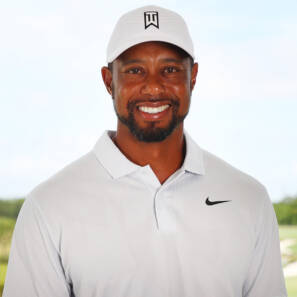 Tiger Woods – On Course $43,500 – Off Course $68 million – $68 million total income in 2022 according to Forbes.
Bryson DeChambeau $66 Million a year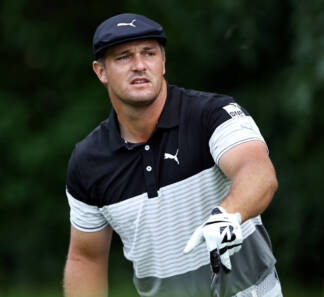 Last but not least Bryson DeChambeau is another professional golfer who has won various competitions with the combination of prize money, endorsements, and sponsorships.
His major trophy winners include the 2020 US Open, contributing to his income. He's the last candidate in the top 10 highest-paid athletes in the world.
What do you think of the story? Tell us in the comments section below.