The Sindh Education and Literacy Department on Friday suspended the registration of a private school in Karachi after the school administration failed to explain its position after it transpired it had allegedly installed hidden cameras in washrooms on the premises.
A teacher of The Haracks School, located in Scheme-33 of Safoora Goth, had approached the provincial education department on November 3 with a complaint. It said that she had spotted hidden cameras in the school's washroom and sought action against the administration.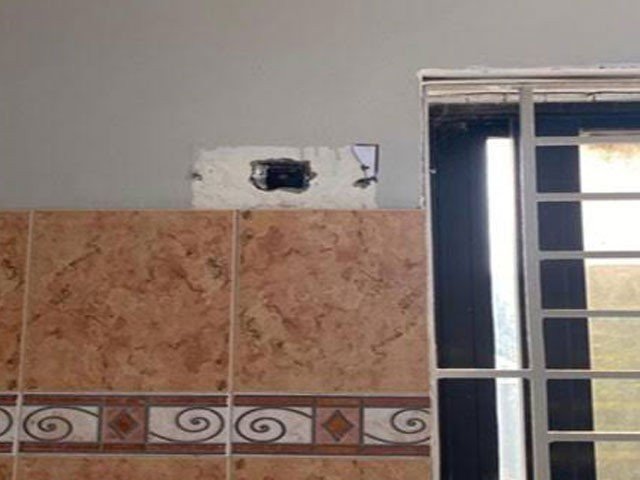 Subsequently, an inquiry committee from the education department's Directorate of Inspection and Registration of Private Institutions visited the school. They found hidden cameras installed in the washroom's walls.
According to an order from the Sindh education department, "Hidden CCTV cameras were installed behind a sheet with holes in the area of the washbasins situated with the toilets of girls and boys/washrooms so that one can easily watch the movements of male and female students and staff."
An inquiry committee of the inspection directorate later in the day served a notice on the school administration. It asked its principal or senior official to appear before the department on Nov 4 and explain their position.
However, no official from the school turned up in disregard of the orders.
The directorate's director-general Dr. Mansoob Hussain Siddiqui subsequently issued the order to suspend the registration certificate granted to the school, under Section-8 (1) (Cancellation or suspension of a certificate of registration) of the Sindh Private Educational Institutions (Regulation & Control) Ordinance 2001 (Amended) Act, 2003, with immediate effect.
Incidences of hidden cameras are nothing new. In the past, Punjab police arrested two men for installing spycam in the trial room of their garment store in Gujranwala. They had fixed a spycam in the trial room situated in Nayab Shopping center.
They made videos of women changing in the room using a hidden camera. The owner of the shop had reportedly installed the camera. He also recorded a video of a woman and blackmailed her.
In a recent similar case, the cybercrime wing arrested a man in Hyderabad. He blackmailed a girl using her obscene videos and photos. He had reportedly installed a hidden camera in her washroom.
In addition, the FIA officials said that the accused made a fake social media ID. He published the video to make it viral. Sadly cases of blackmailing others, mostly females, with their obscene videos and images, are increasing with each passing day.
What do you think of this story? Let us know in the comments section below.