Calling out all ice cream fans in Karachi, have you had an ice cream that you found absolutely exquisite? Many people are very selective about their taste when it comes to desserts. Not everything seems to impress and there's a subtle combination of ingredients where each flavor kinds of compliments each other. Every ice cream lover knows that and simply craves for the best choices out there – JUST LIKE THIS ONE: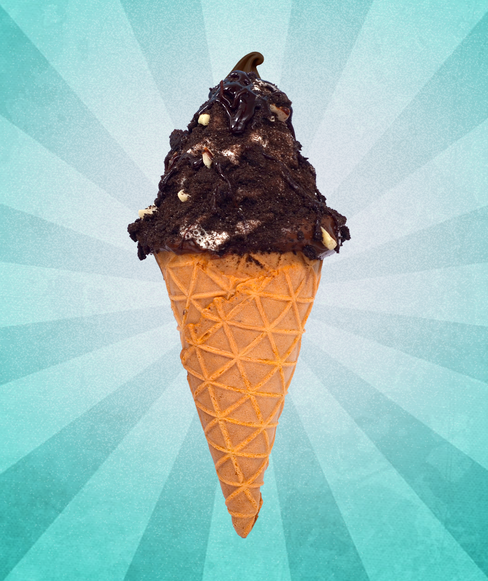 If you're craving for Some Great Ice Cream in Karachi, This is the Place You Need to Go
So, the other day I was at Dolmen Mall in Clifton and wanted to get some gifts from the kiosks located different places on several floors. I was there before Iftaar and I had a few leftover samosas that my mom handed me just in case I get late and need to break my fast. They were not enough obviously and neither I wanted to have a big dinner. I normally decided to head to the food court and see what was available. Turns out, it was the best decision I made in a while!

About time, I found a place that actually managed to fulfill all my cravings for waffles. I tried many local options available everywhere and I have come not like it as much. But thank God this new place called, HeyDay opened up in the food court of the Mall by the sea and I showed up there. I decided to write this review because you know you should always appreciate if something is great in your town.

I was longing for some waffles and wasn't happy with the one's I had before elsewhere. I viewed the menu and one by one everything sounded excited – I was hell surprised to find out they offer "Hip Hop Cones" as well. I haven't really found these amazing cones anywhere and trying it out was definitely one of my goals as a foodie. So, I ordered Banging Brownie from the Hip Hop Cones category, The Tripple Chocolate waffle with Belgian chocolate even though I had the choice of trying their all-famous Oreoness and Nutella waffle. Yet, I wanted the standard, the basic and the benchmark. There's nothing like a classic, original waffle that is absolutely swamping of chocolate.

To wash it down, I also ordered this shake called, "barely legal" from this Creamy Madness category – I love cream. Yes, I chuckled on that term, "barely legal" but the shake was so good that you can almost question if it's even legal for a shake to be this good (pun intended). I had the choice of going with Nutella shake but I chose this one and it was hands down, the best.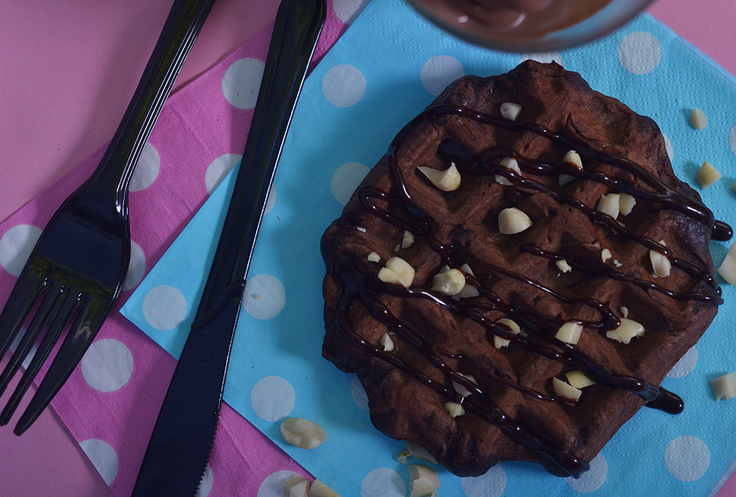 First things first, I was served the Banging Brownie cone. I was steaming with excitement to try this one and as I took the first bite, I realized why people are crazy about these special cones. It looks stunning and the presentation is perfect. As you start with your first bite, the brownie and chocolate dazzled in this lovely chocolate sauce fills your mouth. It goes on till you reach the waffle cone and that's the real deal, I swear. Crispy, chunky and chocolaty –  you forget absolutely everything in the world as you finish it.

The waffles were served in about 10-12 minutes which I wasn't expecting. The smell emitting from it really prepped me up. I took a bite and my word, the chocolate base blew me away. It was tender from inside, the right level of crisp on the outside, the right amount of sweetness, and each bite contained these white chocolate chips. They have an array of toppings and I chose white chocolate chips. Not one flavor exclusively stood out; it blended and provided sort of a combination in each bite, which must be really hard to accomplish. Even if you eat it slowly, enjoy every bit of the sensational waffle, you don't have to worry about it losing its tenderness. It remains the same fresh, scrumptious and exquisite from your first bite to the last. 

Besides, if you want to know how good are Nutella and Oreonness waffles, then tease yourself with these pictures. Look at these bad boys!
Talk about the Barely Legal shake, man it was just the right kind of thing you need to balance with the Oreos to enjoy besides your waffle. You would marvel at the glory of the feeling every time you take a sip. Now I am already planning to get back here to try out the special cones and ice cream.

Would you believe if I tell you I got all this under Rs. 1000? Really? Really! As a customer, I feel this was a great value for money. It's really great that you get good food in such value. I got to eat hands down the best ice-cream and waffles in the town, I got my cravings satisfied and I finally tried the cone.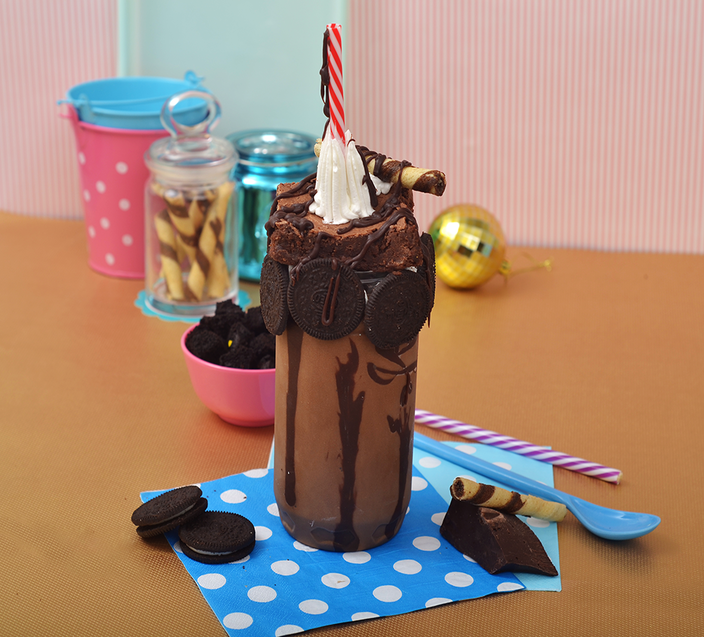 Right after I finished my ice cream, waffles and shake, I wanted to see the place around, catch a little glimpse of the other good items available. Somehow I managed to capture a few photos and you don't wanna know how hard I tried not to come across rude and awkward to people enjoying their food. I think I did get a few death stares and which is why you must never try it. So anyway, enjoy the marvelous sight…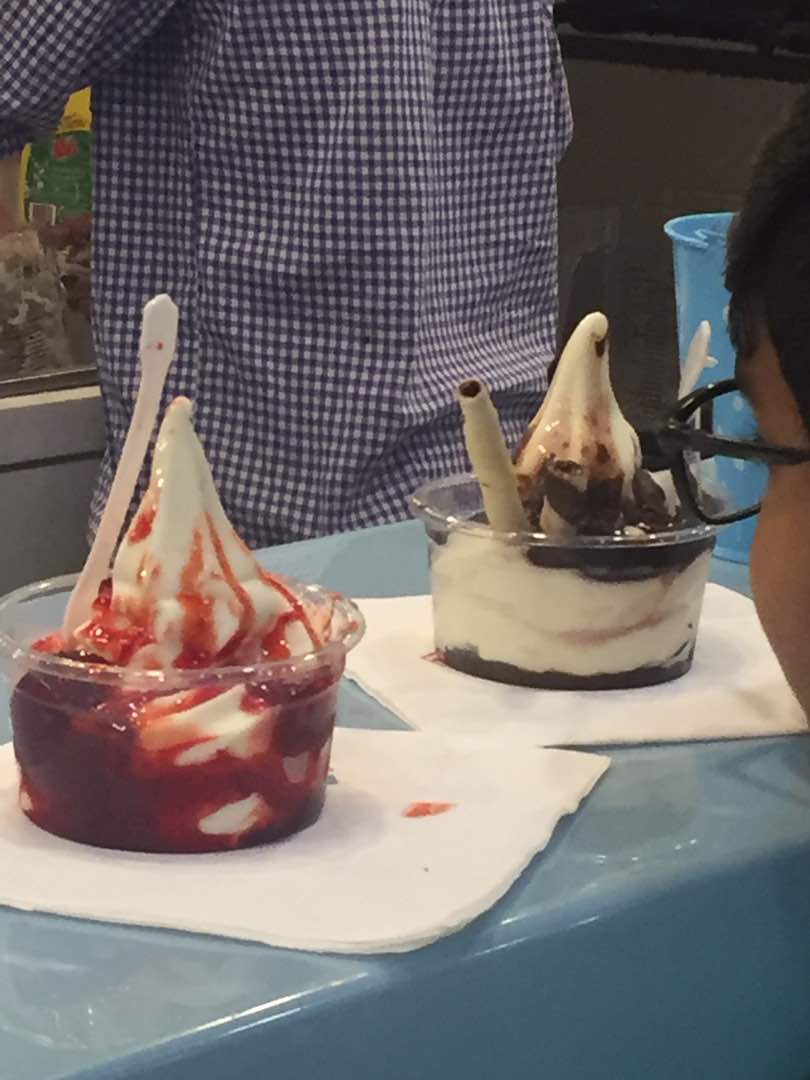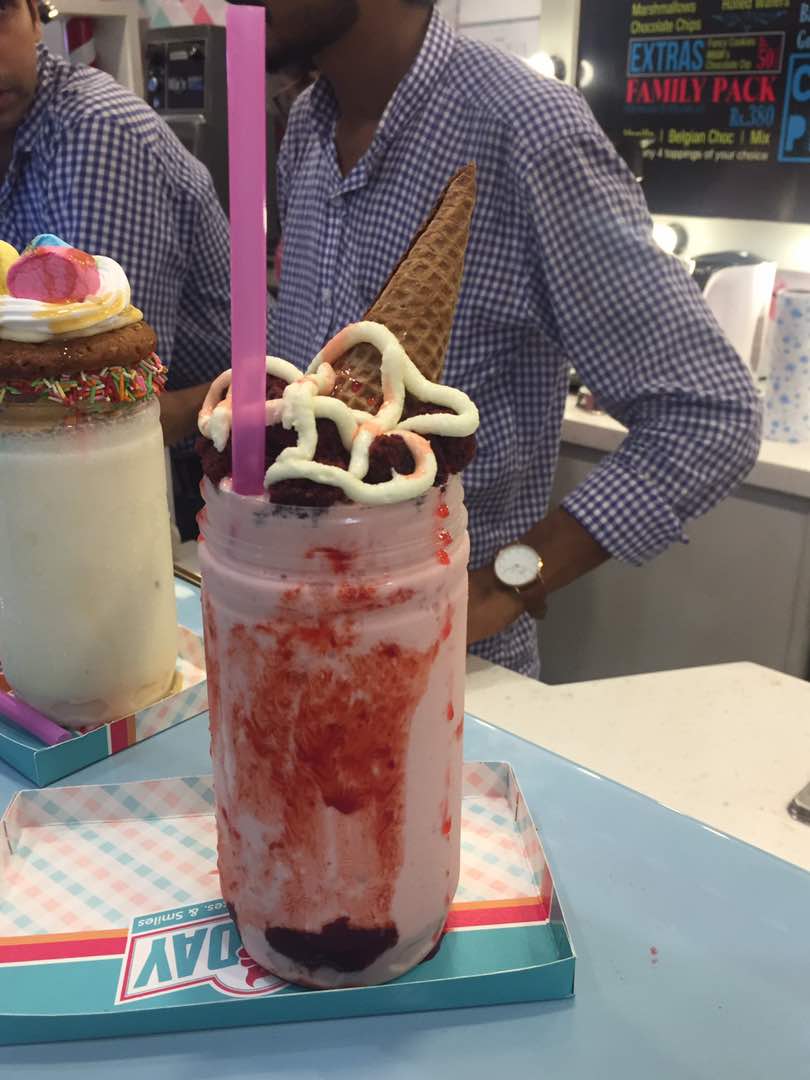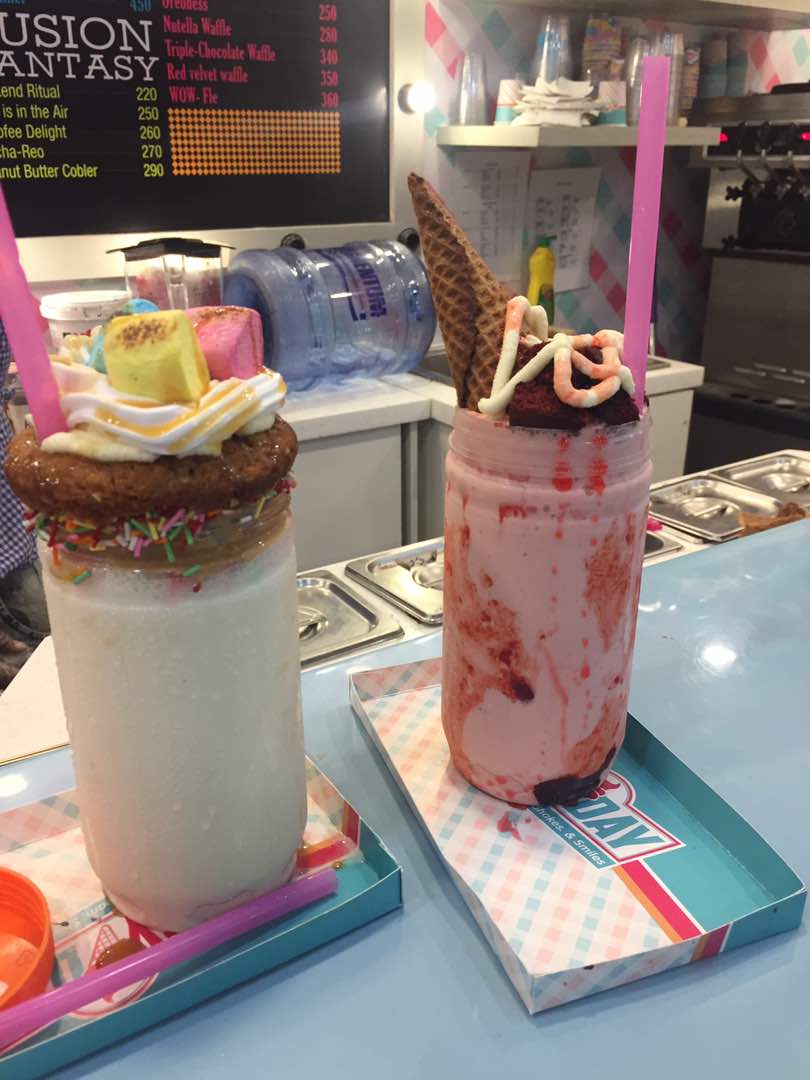 I know, man, I really do suck at photography…
But, take my word, HeyDay has to be your first choice if you want to have the best waffles and ice cream in town. Karachiites are absolutely loving it and seriously, you don't want to miss out on this one. And if you're not based in Clifton or DHA, no need to drive all the way through as I found out they have outlets in Dolmen Mall, Hyderi and at the newly opened LuckyOne Mall in Gulshan.