Disclaimer*: The articles shared under 'Your Voice' section are sent to us by contributors and we neither confirm nor deny the authenticity of any facts stated below. Parhlo will not be liable for any false, inaccurate, inappropriate or incomplete information presented on the website. Read our disclaimer.
This article was originally submitted by Mehwish Sheikh
I never get tired of watching Turkish serials and the crave has developed to such an extent that I have started learning and practicing speaking Turkish because of these chick flicks.
For those of you, who are a bit crazy for Turkish chick flicks like me, a daily dose is waiting for you at Urdu1 at nine.
Hamari Kahani – Season 2
The most responsible sister Fizza is back in Hamari Kahani (Bizim Hikaye aka Our Story) season 2. She has just returned from the jail after being declared innocent from the drug case, to find out that the love of her life Basit moniker Shiraaz is already married and gone missing. This is just one discovery; plenty more surprises are awaiting at her doorstep. Her younger brother Hikmet is up to no good and has befriended a girl all the while he was in Ankara.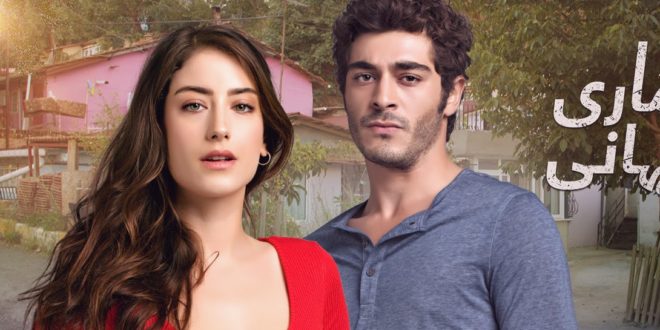 The girl is revealed to be pregnant with Hikmet's child. While the other brother Rehmat is working as a janitor at a University and has not been awarded any scholarship. With the grandmother Ezra dead, Fakhri has taken the three younger siblings Kiran, Farrukh and Ismet away to live at his second wife's Mehek's house. Fizza is all ready to put an end to the party at her stepmom's house but the siblings are no longer fond of her and want to continue enjoying the new riches fate has granted them.
Amongst all this chaos, there is a mysterious car following Fizza's every move. Who is this stranger and what will happen once Fizza finds out that Basit is living a happy life with his first wife and five-year-old son? Stay tuned!
Aik Haseen Inteqam
Maheen is your quintessential princess truly out of a fairy tale in Aik Haseen Inteqam (Tatlı intikam aka Sweet Revenge). She is no doubt her daddy's little girl and is living the life of luxury getting everything she lays her hands on but when it comes to love it is a totally different story.

It was during a floral brawl that our gal lands on the very charming and brawny Shanu aka Shahan. It is shown during a flashback that Shahan is a pimple-faced, brace-mouthed, pot-bellied youngster with a crush on the always beautiful Maheen. But the leading lady tears Shanu's heart to pieces.
Her fiancé Roshan after realizing that it will be a cumbersome task keeping ever demanding Maheen happy; flees on his wedding day leaving behind a note addressing Maheen. Poor Maheen is heart-broken and to cheer her up her besties arrange a shopping spree where a lady who happens to be some sort of soothsayer informs Maheen that she has rejected the love of someone in her past because of which she is going through a curse and only when she seeks apology of that person she will be pardoned.
Also read: The Return Of Turkish Dramas To Pakistani Screens!
This is how Maheen enters Shahan's kitchen. Not only is Shanu handsome, he also has exceptional culinary skills. Shanu signs a contract with Maheen and accordingly she cleans and scrubs floors and bathrooms of the restaurant.
Will these two love birds ever be united or the cunning Shiza (Shanu's business partner) be able to separate them through her devious schemes? Keep watching!