Disclaimer*: The articles shared under 'Your Voice' section are sent to us by contributors and we neither confirm nor deny the authenticity of any facts stated below. Parhlo will not be liable for any false, inaccurate, inappropriate or incomplete information presented on the website. Read our disclaimer.
Bas Ek Piyali chai is a short film made by young filmmakers and students with their capacity and resources. It's a narration based film starring the legendary Qazi Wajid and Rashid Farooqi for the first time together in any short film.
It is written and directed by Muhammad Belaal Imran who is previously known for award-winning travel short film Arz -e- Pakistan and has done different commercial projects in the industry. Bas Ek Piyali Chai is produced by Ali Sohail Jaura and shot by Rehman Ali this is the recent project of Family Films. The idea was to make a film on Chai (Tea) that every chaiaholic could relate to.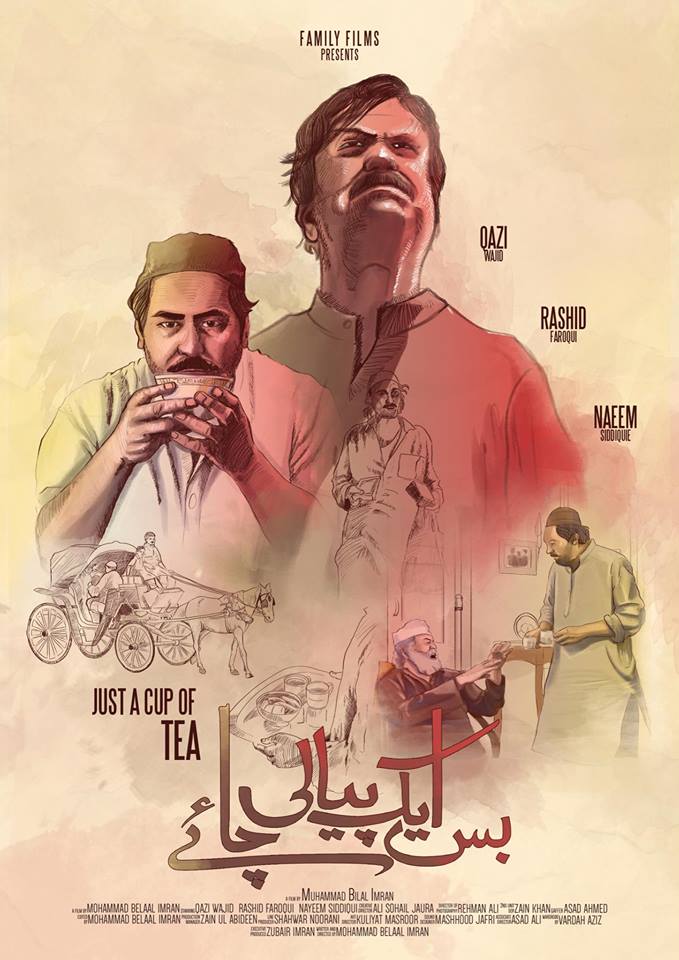 It has two characters Ahmedeen Sahab played by Qazi Wajid who is living to taste that last cup of tea and Ghulam Raees(Rashid Farooqi) who is living to make it possible for him to taste that.
Bas Ek Piyali Chai – Official Trailer

A naration based short film made for the love of tea.Here is a glimpse!Family Films PresentsStarring: Qazi Wajid and Rashid FarooqiWritten and Directed by: Mohammad Belaal ImranProduced by: Ali Sohail JauraDirector of Photography: Rehman Ali2nd unit DOP: Zain KhanAssociate Director: Asad AliProduction Design: Kuliyat Masroor BadviMusic Director: Masood AlamSound Design and Mix: Kashif EjazProduction Manager: Zain Ul AbideenLine Producer: Shahwar NooraniWardrobe: Vardah AzizMakeup: Pervaiz BhaiGaffer: Asad AhmedColorist: Husain Qaizar YunusStoryboard: Ameer AliLocation Sound Record: Syed Mashhood Hussain JafriAnimation: Shaikh SabihArt Work: Umair Najeeb KhanBTS Videographer: Halar Ahmad Shaikh & Abdul MananBTS Still: Saad SaeedBest Boy: Fakhar and AliRider: ShoaibEquipment: Meenu FilmsSpecial Thanks:Latif Abbasi,Abdul Qadir Sabri,Ali Farhan Anchan,Rushad Dastoor,Kashif Ahmed Khan.

Posted by Family Films on Saturday, November 11, 2017
Tea is the common element that is keeping both the characters together as we see in real life that there are many relationships that are not blood-related to each other but have a special bonding over tea. This film shows a strong bond that tea can create between two individuals.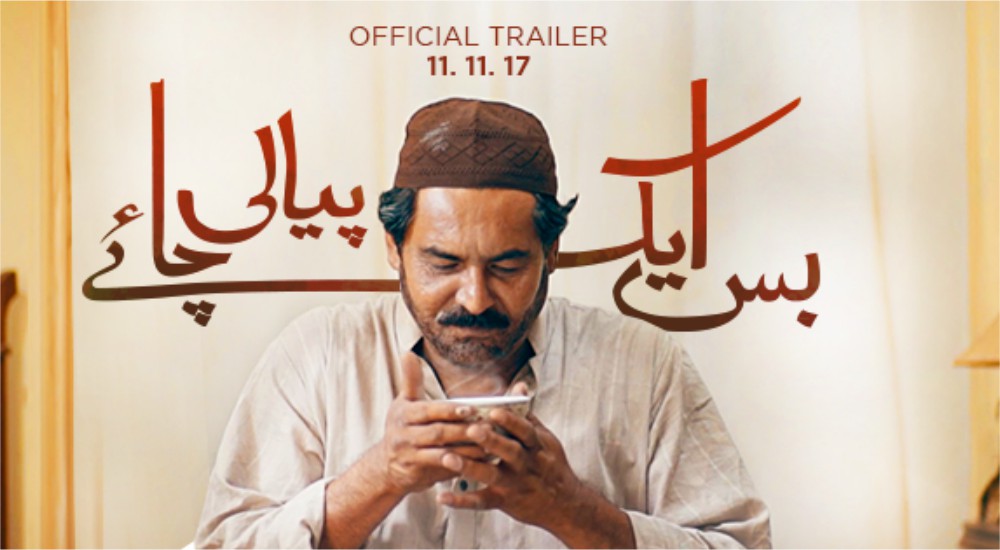 The team of students that have brought this idea to life is from different universities that teach film-making like Iqra, SZABIST, KU, Greenwich and PAFKiet.
The music of the film is composed by Masood Alam and sound design is brilliantly done by Kashif Ejaz. The film has also gone through a color grading process done by Hussain Qaizar who has his background with SOC films. The idea of Family Films is always to pick the best for every project and hence we feel lucky to have a great team on Bas Ek Piyali Chai. The film will start its festival run internationally from December 2017.
People at Family Films always believed that good content stands out and so we wish to bring success and pride for our country as filmmakers from around the world this time again after Arz-e- Pakistan and different short films that we have submitted earlier.