Throughout two to three years we have seen a variety of underrated Pakistani dramas on television, but unfortunately, some of the most classic ones have not received the ratings according to how much they deserve.
In these past years, many Pakistani serials have dominated the Pakistani drama industry. Even though the misogynistic stories were nothing short of torture, these plays earned high ratings.
A large number of people watched and applauded their dreadful performances. This leads us to ask why Pakistani fans do not recognize dramas that are unique and deserving of attention.
Here are the top 5 underrated Pakistani dramas of the past year 2021 that you must watch in your leisure time while having a steaming hot cup of tea, and having some snacks, as may be, you also missed out on some of these underrated Pakistani dramas due to their low rating. These plays guarantee a unique experience for audiences, with compelling plots and well-developed characters, and that is one of the reasons that they should receive more love and appreciation than what they got.
1. Pehli si mohabbat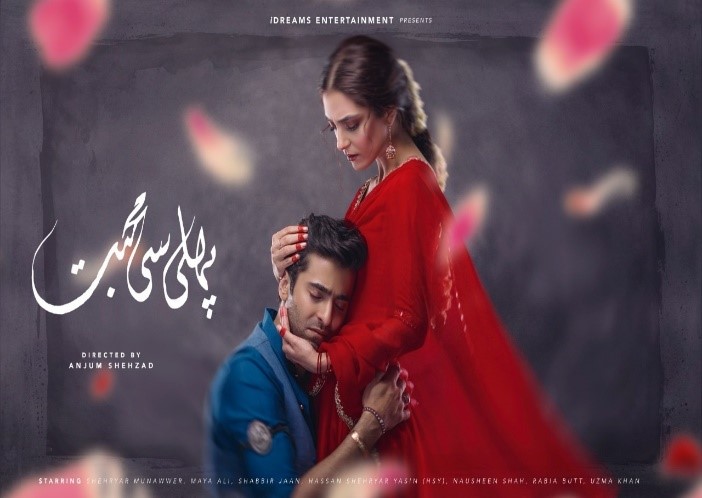 Pehli Si Muhabbat is a story of love that will engross you from the first scene to the last. Maya Ali, Sheheryar Munawar, and Hassan Sheheryar Yasin (HSY) are among the key characters in the drama series Pehli Si Muhabbat. The plot centers around the lovebirds' struggle to keep each other company for the rest of their lives. It's a powerful game about expressions and how the impossible is made possible while fighting fiercely every step of the way. Besides it, this drama also shows how our society treats the prostitute without knowing the real story of them and when they want to come out of their past, how difficult it is for them to face society and gives the clarification.
2. Qayamat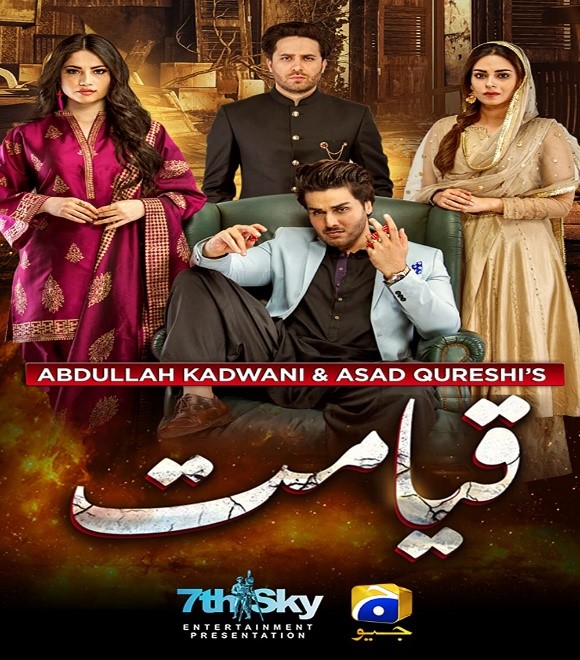 The drama Qayamt of Ahsan Khan and Neelam Muneer started on a very regressive note. We thought it was a common story of women being mistreated by their spouses. On the contrary, Qayamat's plot developed significantly over time. We watched a lady who fights for her rights and expresses her voice via Neelam's character. She was a true badass who did not tolerate injustice. If you like Neelam, you should surely watch this drama.
3. Dil Na umeed tou nahi: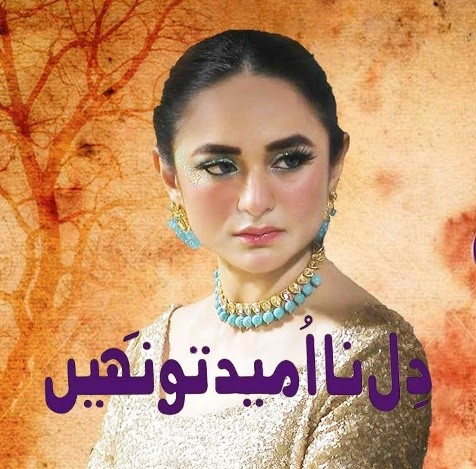 We've finally seen a drama that intelligently addresses the topic of human trafficking. There are no over-the-top plot twists or dramatic emotional breakdowns. Dil Na Umeed Tou Nahi, directed by Kashif Nisar, tells the journey of Yumna Zaidi, who portrays the role to perfection. The story is based on various facts.
Human trafficking, child abuse, and a little girl who wants to be a cricketer are the three main themes. PEMRA once prohibited the drama, but happily, the prohibition was only temporary. This is a must-see for everyone who likes strong performances.
4. Raqeeb Se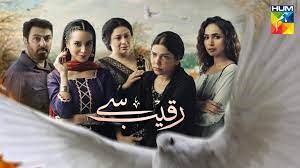 Raqeeb Se is a love story, yet it is far from clichéd. The play, written by Bee Gul and directed by Kashif Nisar, explores how individuals of different ages can fall in love; how ladies should support one another rather than maligning characters, and how one can fall in love multiple times. It boldly but subtly challenges our society's most fundamental conventions.
Sania Saeed and Hadiqa Kiani have fantastic chemistry. Faryal Mehmood's character Insha exemplifies what a strong independent woman looks like. Unfortunately, the drama has garnered mixed reviews, yet it is well worth watching.
5. Ishq e-Zeh-naseeb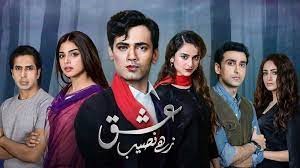 Every time something is displayed on television throughout the year, the plot revolves around something out-of-the-box or lesser-addressed issues. Hashim Nadeem has a reputation as a gifted writer, and Ishq Zah-e-Naseeb was an excellent example of this. As a guy with split personality disorder and his married life is presented in the serial, the plot of the drama featured an element of suspense and novelty. Yumna Zaidi, Sonia Hussain, Zarnish Khan, and Sami Khan played supporting roles in Ishq Zah-e-Naseeb, with Zahid Ahmed as the hero. It is also a must-watch drama that will surely make your leisure time the best time of the day.
6. Safar Tamam Hua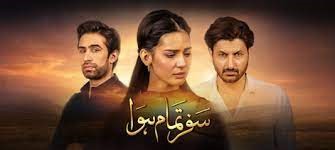 This drama was aired on Hum Tv. From the very first episode, this drama had portrayed family relationships in a unique way that immediately catches our interest. Rija is the first character to catch the audience's attention; she's the one with visible cognitive disabilities who acts very innocent and childish. Rija is raised by Khala (Samina Ahmed), a mother of two sons, Jamal (Syed Jibran) and Sami (Samina Ahmed) (Ali Rehman Khan). Rija's father remarried and left the family. She also raises Anoushey (Madiha Imam), the daughter of her other brother, and a man who lives with them but is a musician who was actively connected with "tawaif culture" and remains emotionally and mentally there. Make sure to watch Safar Tamam Hua.
Do you want to add some other serials on the list? Share your thoughts with us in the comments.