An Indian commercial flight made an emergency landing at Karachi's Jinnah Terminal International Airport on Tuesday. Here's what happened!
India's private airline IndiGo plane was en route from Sharjah to Lucknow when a medical emergency was reported on board. According to Express Tribune, a passenger on the aircraft fell ill.
Meanwhile, the passenger's condition quickly deteriorated. The captain of the plane contacted Karachi Air Traffic Control and sought permission to land in Karachi on humanitarian grounds.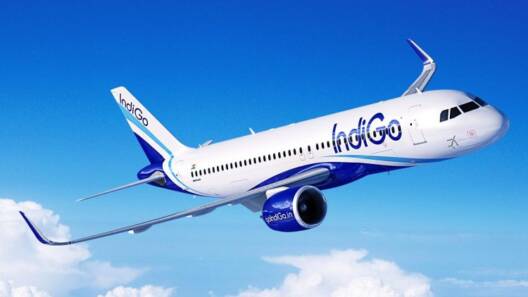 The Pakistani air traffic control officials allowed the plane to make an emergency landing. However, sadly the passenger could not be saved and succumbed to his condition.
After confirmation of the passenger's death by doctors, the necessary procedural steps and documentation were carried out in Karachi. Following this, the Indian plane took off again for Ahmedabad.
A similar emergency landing was made at Karachi's Jinnah International airport in November 2020. A commercial Indian airline GoAir, had to land in Karachi due to a passenger suffering cardiac arrest.
An Indian passenger, Muhammad Nowshad, fell ill on GoAir flight GOW 6658 as the jet flew from Riyadh to Delhi last evening, the sources added. As the plane touched the ground, a doctor at Karachi's Jinnah International Airport was requested to attend him. However, according to the medical team, the man breathed his last breath before he could be administered medical aid.
Pakistan closed its airspace to Indian traffic after aerial dogfights in February this year. It reopened its skies for all civilian traffic in July, ending months of restrictions affecting major international routes.
Also Read: Pakistani Air Traffic Controller Saves Indian Flight From Crashing!
What do you think of this story? Let us know in the comments section below.