Dessert bars and chocolate cafes are no novelty in Pakistan; especially when eating out seems to be the only recreational activity that is readily and easily available to most people here. In the midst of hundreds of eateries offering all sorts of cuisines, Scream, located on Khayaban-e-Sehar, DHA, Karachi, has something out of the box (by Pakistani standards at least) to offer.
It's liquid nitrogen ice cream!
source: tumblr
Now, you may ask, what is liquid nitrogen ice cream?
source: tumblr
So here's what happens
Once the ice cream batter is ready and made, liquid nitrogen at a -196 Celsius temperature, is blasted all over it!
Thick, white clouds rise from the bowl, obscuring your ice cream mixture from view, and when you shoo them away, lo and behold! Your mixture will have turned into silky smooth ice cream within seconds, ready for you to devour.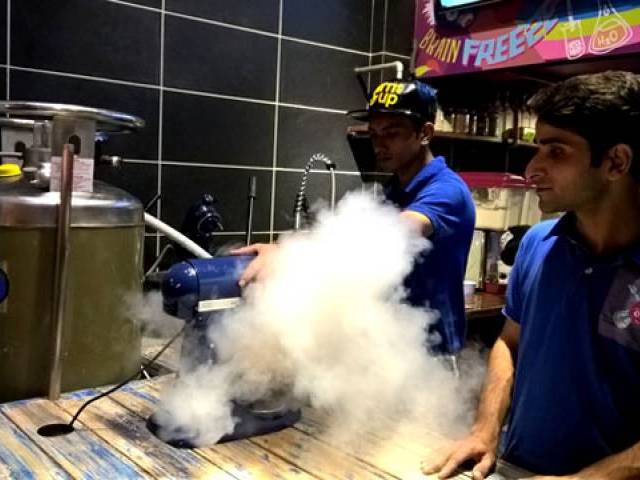 Source:google
This is exactly what happens at Scream. When you order from the variety of flavors that they have to offer, say Nutella-flavored ice cream, they make the fresh mixture right in front of you, then add spoonfuls of Nutella straight from the jar (so you know there are no extra or artificial flavors added; it's pure Nutella!), and pour liquid nitrogen from the enormous tank that stands beside the counter, and there.
Your favorite flavor, frozen to perfection!
It's theatrical, and you'll find yourself dropping your jaw the first time you visit Scream.
What's special about Nitrogen ice cream, you may ask?

source: tumblr
Aside from the theatrics and the fact that your ice cream is freshly made right in front of you, nitrogen ice cream is as silky and smooth as velvet and melts beautifully in your mouth since it hasn't been frozen and stored over the span of days, as is the case with most ice creams. So it doesn't give you that frostbite-y feeling on your tongue as you stuff spoonfuls after spoonfuls.
source: tumblr
Scream isn't your quintessential ice cream parlor; along with the dramatic ice cream, Scream's decor, and designing follows a dichotomous theme, taking you to another world. The owners were looking for a Science and Music theme, and that's exactly what they give you. The low lighting, graffiti featuring the American rock bands, and the tall liquid nitrogen tank produce the perfect fusion of Science and Music. Add to that the pure show of science that is your ice cream.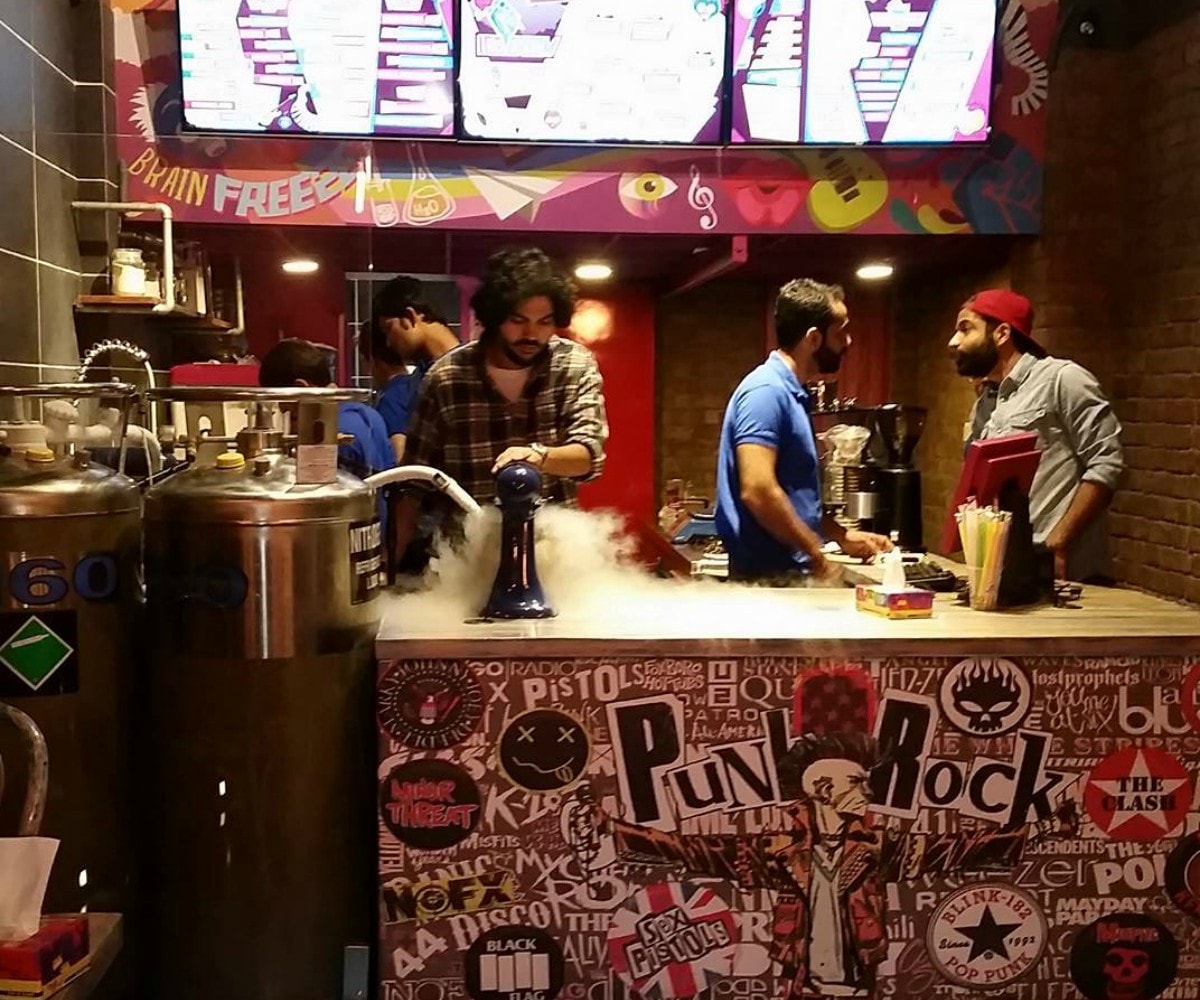 Source: google
Scream's menu isn't just ice creams; they have a variety of food items and snacks, along with shakes and coffee.
Although the food is reasonably priced, the ice cream might be a tad bit expensive if compared to cheaper ice cream parlors. In comparison to dessert shops like Butlers Chocolate Cafe or Del Frio, though, the ice cream is reasonably priced too.
But this is an experience that must not be missed;  with the drama, the texture, and the ambiance, you can't not visit Scream.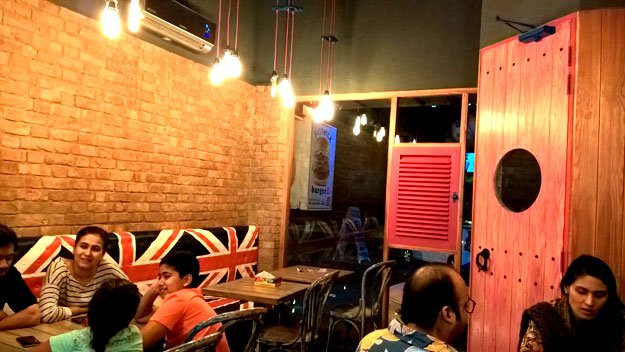 Source:google
Visit the shop yourself to know what the noise (or the Scream?) is all about!