Foodpanda has always been ahead of the curve with providing their users fast services at a great value, and this summer's deal is no exception. With online food delivery over 1000+ restaurants across Pakistan, the first e-commerce platform has rendered the biggest discount deal in Pakistan's food industry, ever.
The month long campaign focuses on delivering great food from over 500+ restaurants, at a 20% flat discount WITH free delivery!
And while anyone would think that's enough to win them over completely, that's not the end of it!
By placing the most number of orders, you can also win a free Samsung S6 Edge while you chomp down on delicious food from your favourite places!
We know, we know. We needed to be pinched too, because we couldn't believe it!
But as Foodpanda's focus is primarily on consumer preferences, there's no doubt this seemingly dream-like campaign is the result of understanding their customers and the aim to satisfy their needs.
Omair Bakhsh, the Marketing Manager for Foodpanda stated, "We constantly asked ourselves a question, how can we bring about a massive growth in the industry? Our objective solved the puzzle. We want to deliver what our customers expect of us."
And what the customers expect, the customers are getting! Managing to hit the nail right on the head, Foodpanda has ingeniously collaborated with social media and comedic personalities to crunch out hilarious videos!
  From the intensely funny improv group, LOL Waley
To the relatable and sassy Faiza Saleem
With the expert critiques of Junaid Akram!
With appetites running up an all time high after Ramadan, people are scrambling to find great places where they can dig in yummy food. This deal appeals to everyone, by giving them crazy delicious meals at the best possible prices within the comfort of their own home!
Foodpanda, you've outdone yourself.
The discounts can be availed by ordering through Foodpanda's website and mobile app in the Google Play Store, App Store, and Windows Store. Delivering Karachi, Islamabad, Lahore, Rawalpindi, Peshawar and other cities, the campaign is running till the 31st of July, so it's best to get on the discounts ASAP to get the chance to win that amazing Samsung S6 Edge.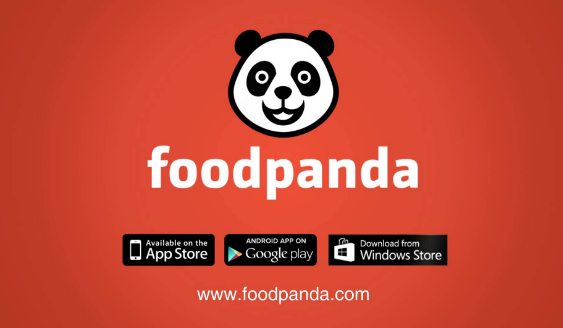 I told amma ordering all that food would pay off…let's see how many tanaa's she gives once I win this phone!!