Disclaimer*: The articles shared under 'Your Voice' section are sent to us by contributors and we neither confirm nor deny the authenticity of any facts stated below. Parhlo will not be liable for any false, inaccurate, inappropriate or incomplete information presented on the website. Read our disclaimer.
Muhammad Omar Iftikhar, a writer, columnist, and a digital strategist has recently launched his book, 'When Words Become a Message" on an online eBook store. Being a newspaper writer and columnist for over 14 years with over 390 articles published to his name, Omar Iftikhar endeavored to gather key points of effective writing which he learned as a writer. Each one of the book's 27 chapters discusses an important technique for effective writing with relevant examples.
Omar Iftikhar, who was also one of the NANOWRIMO 2017 winners from Pakistan, has explained with clarity and coherence a number of ways to add value to how you write articles, essays, and stories.  Some of the topics Omar Iftikhar touches upon include active verbs and how to use them, significance of brevity in writing, how to use facts and figures, ways to make your message clear, how to prepare an outline for your article/essay, why is 'show, don't tell' important, how to create your own writing style and the topics keep going. Muhammad Omar Iftikhar has been writing for various English language newspapers of Pakistan including Daily Dawn, The News, Daily Times, Pakistan Observer and has served as Assistant Editor of South Asia Magazine.
Previously, he also worked in the capacity of Content Writer and part of the Strategy and Planning team at Symmetry Group, Pakistan's leading digital media advertising agency.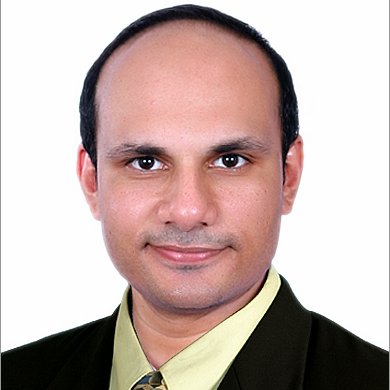 The rules, tips, and techniques for effective writing Omar has mentioned in this book are the ones he learned by writing for the print and digital media as a writer and by reading a plethora of books penned by national and international authors. While a number of 'how-to' books on writing are available, Omar Iftikhar felt there were none written by a Pakistani writer for the Pakistani audience.
According to Omar Iftikhar, the writing strategies mentioned in "When Words Become a Message" do not divulge on writing for a particular genre, they can be used by aspiring writers when writing various pieces/documents including articles, essays, blogs, stories, novels etc. Omar Iftikhar has already published his self-help book, "You Rise Today!" on Amazon and is currently working on his debut novel, a science fiction story set in modern-day Karachi.
Read Also: 10 Best Pakistani Books That Are Acclaimed And Awarded Across The World