Abrar-ul-Haq has remained an icon of Punjabi pop music in India and Pakistan over the years. Famous for his catchy tunes and hilarious lyrics, Abrar had the kind of brain no one else possessed. If you look at his lyrics closely and understand them, you will realize that only a genius could have thought about such things.
Here are a few examples.
WHEN ABRAR PROMISED HIS GIRL TO TAKE HER TO WORLD TOUR AND SHOPPING 
"IMF to'n qarza leh k saaray mulk phirawanga
World Bank da tarla pa k shopping v karwawanga"
(Aaja Ni Beh Ja Cycle Te)
So here, Abrar promises his girl to take a loan just to take her on a world tour and beg the World Bank to give him money for shopping. Genius.
WHEN ABRAR DESCRIBED THE GIRL'S EYES IN THE GREATEST POSSIBLE WAY
"Ik ik akh teri goli ay bandooq di
Man gaye tere nishanay nu
Ni teri nazar blade'aan wargi
Saanu v Treet karleh"
(Billo On GT Road)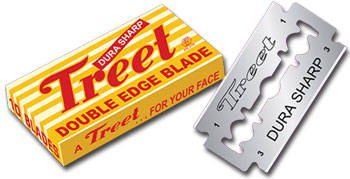 So here he is talking about her eyes and comparing it to bullets and her sight to a razor blade and hence asking her to Treet him.
WHEN ABRAR REFUSED TO BE A BURGER AND showed his pride in HIS OWN LANGUAGE
"Shakespeare pul jayengi tainu Waris Shah samjhawanga"
(Sanu Tere Naal Pyar Hogaya)

Here he tells here that he will make her understand Waris Shah to the point that she will forget Shakespeare. Who would have thought?
HIS SONG MAJAJNI WAS GOLD
"Saura ban ban behnda si mera Bill Clinton mar janiye
Teri khatir Miss Universe da rishta chaddeya mar janiye
Tu waddi maghroor ayi 36 chakk di"
He taunted her in the best possible way by telling how he refused a proposal from Miss World and how Bill Clinton was ready to be his father in law.
"Aakhan nu ay nar te roti 6 bandeyaan di khaaway
Ay putthay hathh nal 12 patthay chakkdi"
Here he describes the girl who eats as much as 6 men and can lift 12 phattas with left hand. Goals.
ONLY ABRAR CAN BRING MICHAEL JACKSON TO NAROWAL
"Michael Jackson ik wari aya Narowal si
Rang oda chitta si te lammay lammay waal si"
(Parveen)
HOW ABRAR DEFINED A SKINNY GIRL IN THE MOST HILARIOUS WAY IS AMAZING
"Neri wagdi te payr naal watta bann'di
Kitay udd na jaway karay raakhi tan di
phone card da balance lagdi ay
Mukki payi"
(Patlo)
WHEN HE DEFINED SAAS BAHU RELATIONSHIP TO THE HUSBAND
"Nu sass ne mil kar tere karr atom bomb chalana ee
Tere seenay nu dohaan ne Chaghi Hill banana ee"
Told the guy that that his wife and mother will nuke his heart.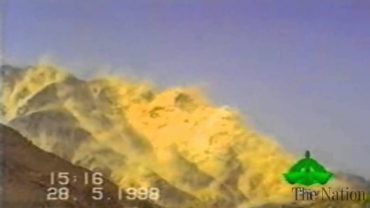 So we can see how Abrar used to make the funniest references in Punjabi and come up with things that were beyond anyone's imagination. He is undoubtedly one of the greatest Punjabi pop singers Pakistan will ever have.
AND THE BEST ONE YET
"Lagdi ay Japan di par hai pichon Multan di!"
#Burn