It takes months and years to plan a wedding, it takes even more effort to select the best venue, arrangements, clothes, food and  other event essentials. But what is it that makes every event, last forever? It's a photographer! Wedding bells are still ringing everywhere, and to help you capture your best moments, we have compiled a list of top photographers on Facebook, with their package details to save you from researching on the internet and asking around.
Haseeb Amjad/Lighthouse
They are creative, affordable and deliver a more than adequate Product   
Small Events: [2-3 hours] Event coverage 100+ photographs on DVD = Rs 28,000
With Small Storybook album[8 by24] = Rs 35,000
With Large Wedding Book album [12 by 36]= Rs 40,000
Large Events: [3 hours] Grand Event coverage 200+ photographs on DVD = Rs 33,000
With Small Storybook album [8 by 24] = Rs 40,000
With Large Wedding Book album [12 by 36]= Rs 45,000
Extra photographers available on request. They offer video services as well.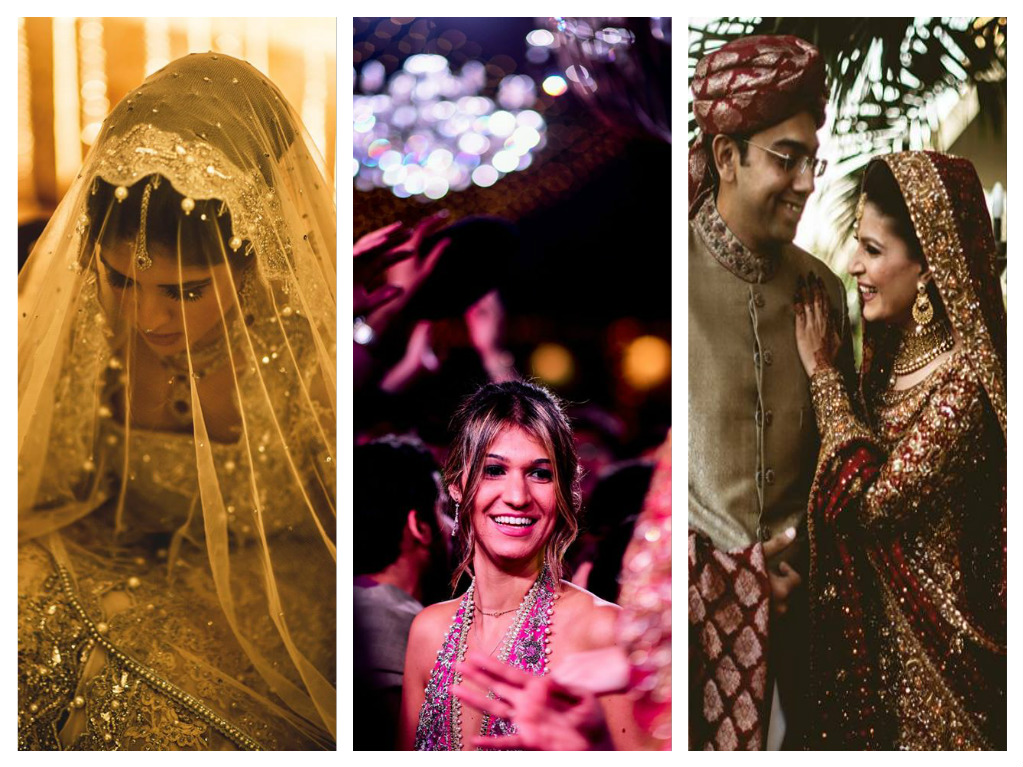 source: haseebamjad/lighthouse
Sadia Sarfraz Photography

source: sadiasarfraz
Wedding Graphers
Wedding Photography Package:  3 Hours of Photography with 2 Cameras
           Family Portraits
                On Location Photo Shoot of Bride and Groom, Soft copies of the above pictures = Rs 25, 000/day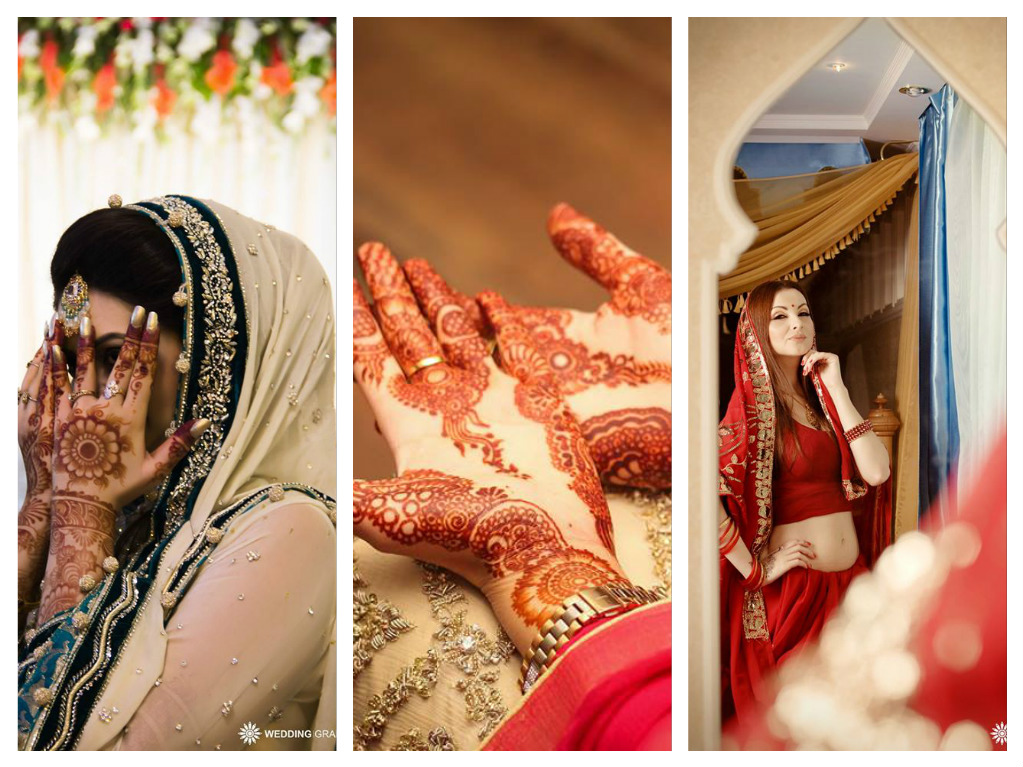 source: weddinggraphers
 This Modern Love By Sitwat Rizvi
A modern take on a classic event, they are very innovative with their photography styles
Rs 50-100,000 per day

source:sitwatrizvi
The Wedding Engineers
An affordable alternative, get all the necessities of a weeding photographer without it being to heavy on your pocket.
The Wedding photography package:  digital album = Rs 25,000
                                                                                                         pasting album = Rs 18,000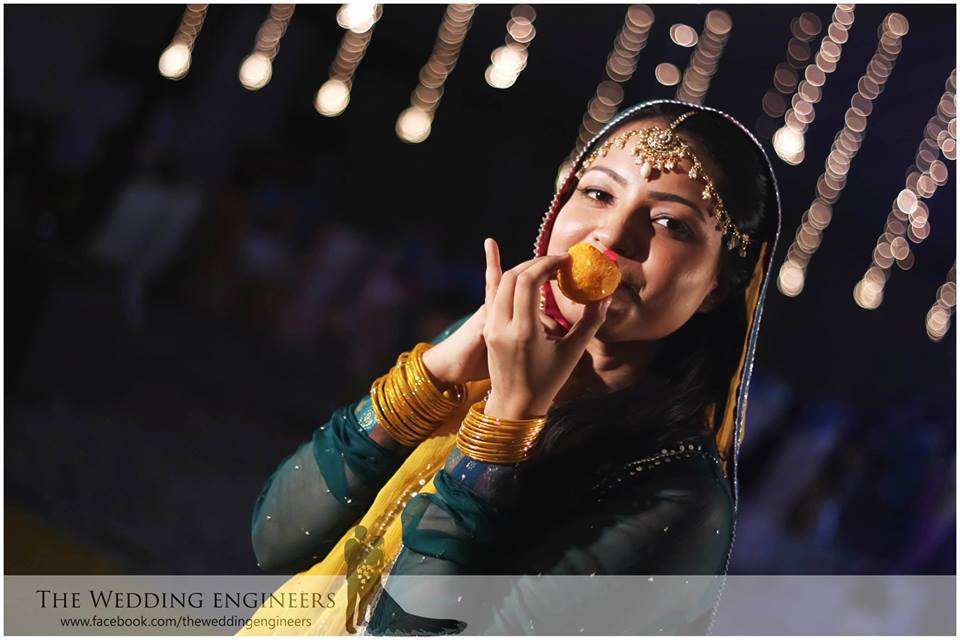 source: weddingengineers
 Plum Weddings
Signature Plum Package Is One Of The Best Packages Out there 
Event Photography: Rs. 35000/- per day
Bridal Photo-shoot: Rs. 50,000/- (Signature Shoot by Farhan Lashari)
Plum Assistants Package:
Event Photography: Rs. 20,000/– per day, Travel and accommodation will be charged separately for events outside Lahore.
Photo-shoot: Rs. 25,000/- (Photoshoot by Team Plum)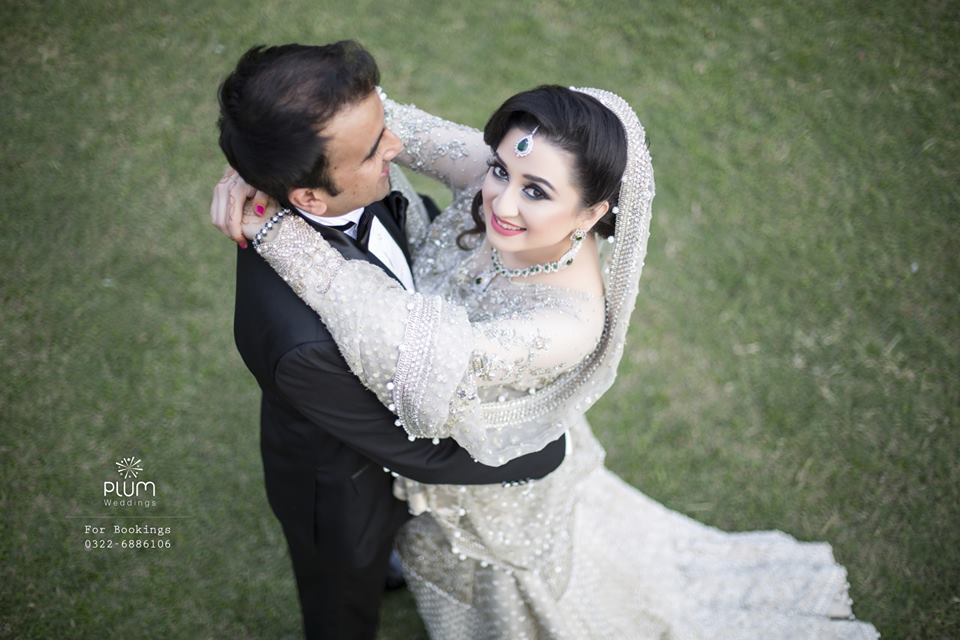 source: plumweddings
 Nehal Zafar
They will give you exactly what you need, you can pick and choose the facilities you want to enjoy  
Rs 30,000 per day. Packages are open for customization.
Event management service is available as well.

source: Nehalzafar
 Usman Khan
Affordable and practical, "Usman Khan Photographers" will give you a classic experience for a affordable fee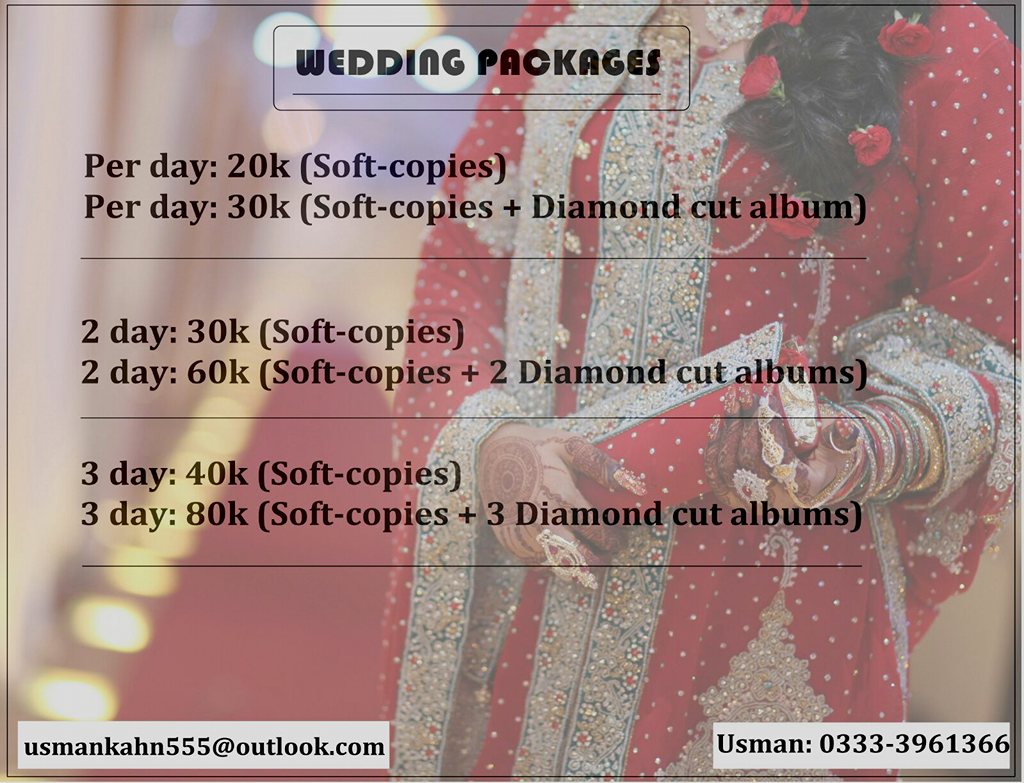 source: usmankhan