Back in the 90s, the trend of wearing a rubber, zigzag black thing around necks, fingers and arms was the most "in" thing one could recall. They looked something like this:
Looks familiar, right? The trend of wearing something extremely fashionable high on the neck is back and this time, it brings a number of different variations to choose from. Gone are the days when wearing just the rubber chokers was the hip thing.
Women all around the world are donning chokers and you will be surprised to see how many varieties of chokers you can get your hands on.
1. Black Strap Choker
The most common one seen these days. From Hollywood celebs to our Pakistani ladies, everyone is pulling off the plain black strip choker sitting high on their necks.
You can get these from the Facebook page "Manriqen" or from www.manriqen.com.
2. Studded Chokers
Another something that can be casually worn with a casual attire of eastern or western clothing. In addition to the studded chokers, one may even purchase rhinestone chokers.
A rhinestone choker blends perfectly with western attire as well, given the color combination you want to merge it with.
3. Gold Metal Chokers
Now these are my personally favorite types of chokers. Coming in a number of varieties, the gold chokers look extremely classy and just like Ayesha Omer pulled it off in a wonderful eastern manner, you can do it as well.
Studded with stones and pearls and having the embellishment of golden color, these chokers are a must addition to the collection of this trendy fashion.
You can purchase these from Instagram profile @remaluxe or www.remaluxe.com.
3. Kundan Chokers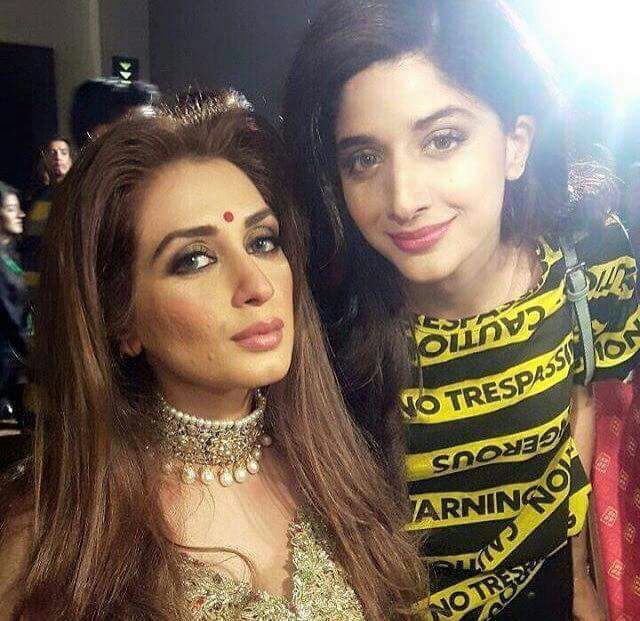 The stunningly beautiful Imaan Ali flaunt the ramps of the recent Fashion Bridal Couture week in this kundan choker that can be carried high on the neck in the upcoming shaadi season. Kundan chokers have been in the bridal fashion from years and let's say, this year it got more limelight than ever!
On the other hand, the lighter kundan chokers are another impressive addition to this trend.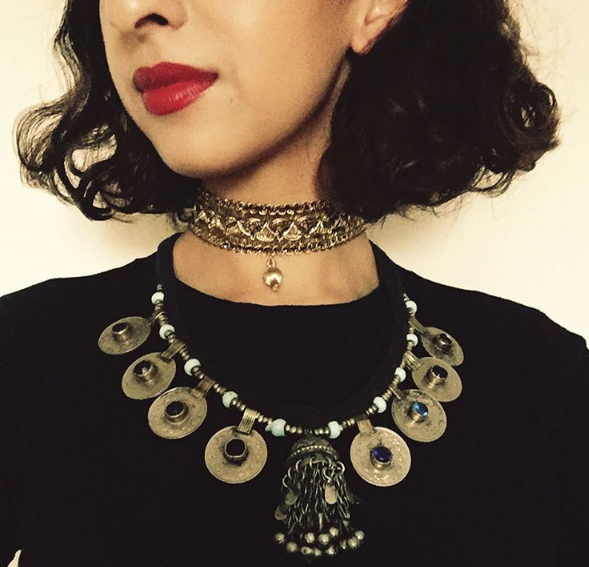 4. Ajrak Chokers
There's nothing better than adding a desi touch to fashion trends and nothing does it better than adding our cultural heritages to it.
As worn by famous Pakistani bloggers Humna Raza and Noor Unnahar, the Ajrak chokers add a perfect touch of Pakistani culture to this worldwide prevailing fashion. You can purchase Ajrak chokers from Instagram page @ronakbahaar or their website www.ronakbahaar.com.
5. Lace Chokers
Changing the games of chokers in Pakistan, the twin sisters of Ronak Bahaar are definitely creating trends of their own.
From Ajrak chokers (as seen above) to the lacy-styled chokers, a whole new dimension of chokers can be seen by the creative sisters.
6. The All-In-Knots Chokers
Something to add to your drop-off and low neck shirts, the knot chokers perfectly fill the neck without the need to adding anything else to the layers.