Narendra Modi never ceases to surprise us. Sending shock-waves (no pun intended) throughout the subcontinent, Modi couldn't have picked a better date for his surprise visit to Pakistan.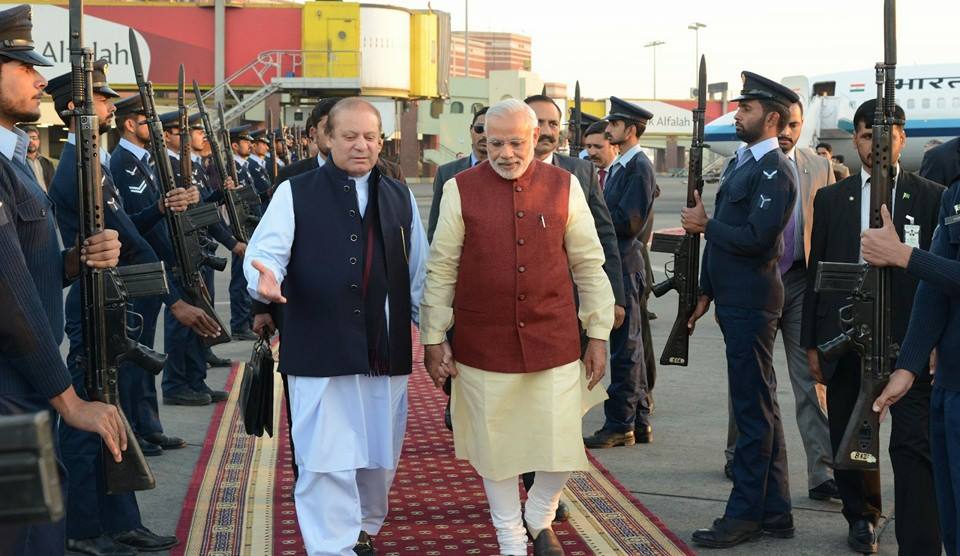 Source:
lahoredispatch.com
So here's what happens: the typical 25th December celebrations are going on in Pakistan; it's Christmas, it's our founding father's birthday, it's also our current Prime Minister, Nawaz Sharif's birthday (it's also his grand daughter's wedding!) and then Twitter makes this massive announcement: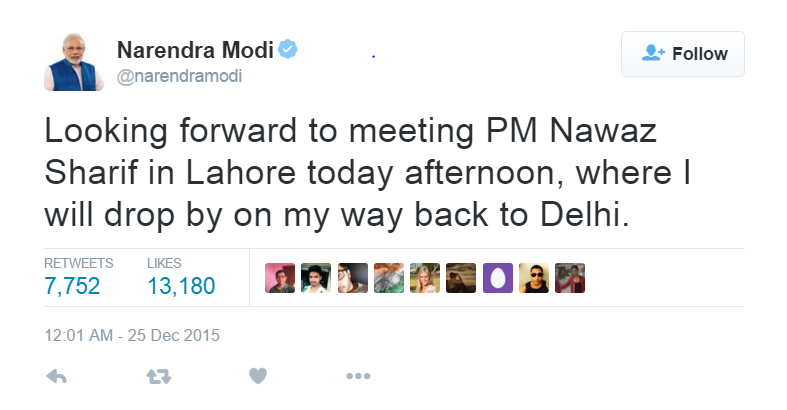 Source: twitter.com
Needless to say, the media, social and electronic, and everyone else too, lost their collective shit.
Amidst much speculation, Modi landed in Lahore and was greeted by Nawaz Sharif at the airport, after which they flew to Sharif's residence at Raiwind in a chopper.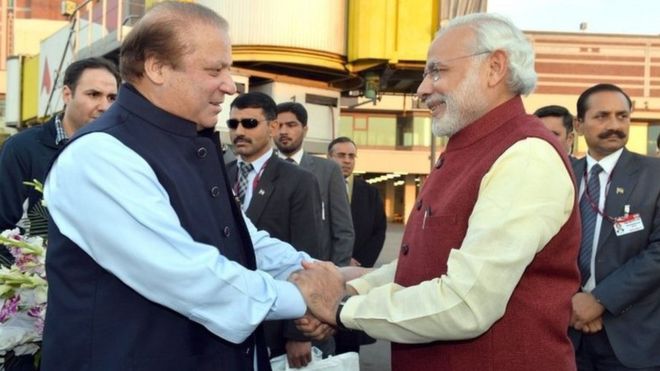 Source: bbc.co.uk
After briefly attending Sharif's grand daughter's wedding at the residence, Modi had a meeting with the Pakistani Prime Minister which Foreign Secretary, Aizaz Chaudhury called a "comprehensive dialogue in a positive manner".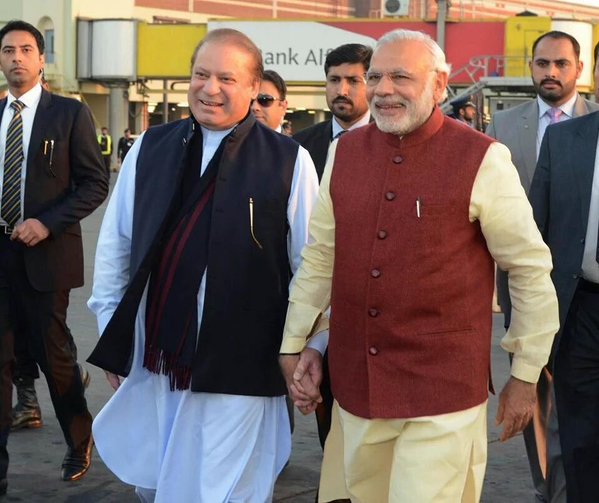 Source: twitter.com
It was also decided that the Foreign Secretaries of both the countries will meet in January.
Many took to Twitter and various other social media websites to appreciate this bold diplomatic masterstroke on Modi's part, while many back home voiced their critique.
The Indian Congress seemed especially skeptical about the secrecy of Modi's 'surprise' visit.
Meanwhile, Modi's Twitter activity went on, undeterred;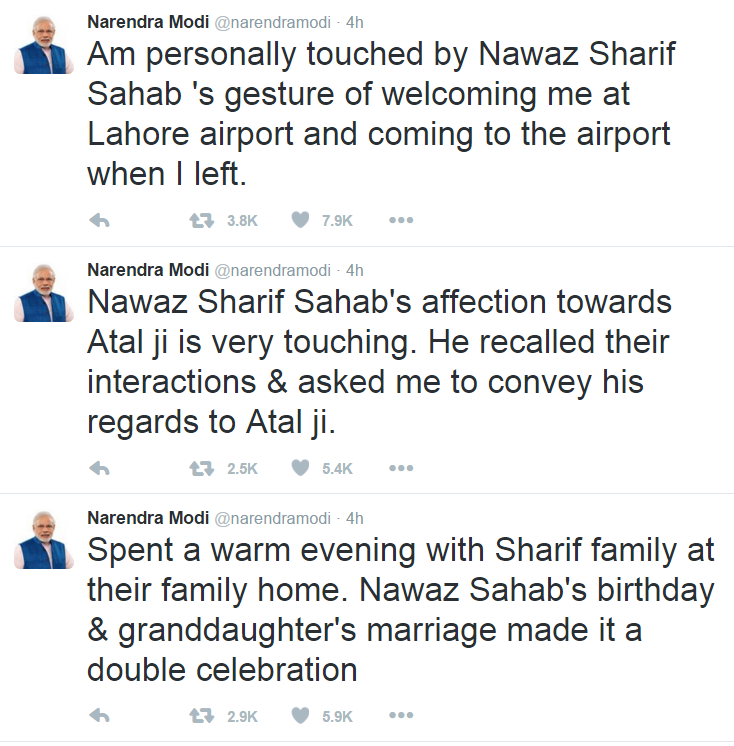 Source: twitter.com
Modi sahab seems touched by our PM's hospitality.
While we are a little wary of this whirlwind of a visit and of what may be brewing, let's not forget to appreciate what such gestures can do to improve the cold relations between the two neighbors.