Heeramandi Netflix series first look has been released and it's the most anticipated series.
Ever since the maestro Sanjay Leela Bhansali announced that he's been working on the series that caters to Lahore's Red Light District with name Heeramandi on netflix.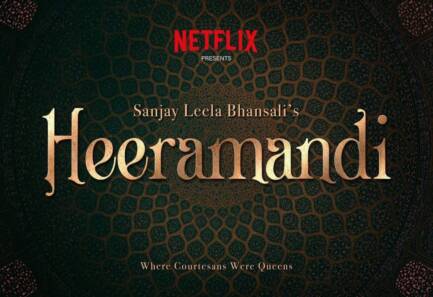 But when it was announced, one of the main questions raised that why he is making a series on Pakistan's most controversial place.
Who Is Acting In Heeramandi?
In the first look, the actresses have been revealed in the glamorous historic avatar.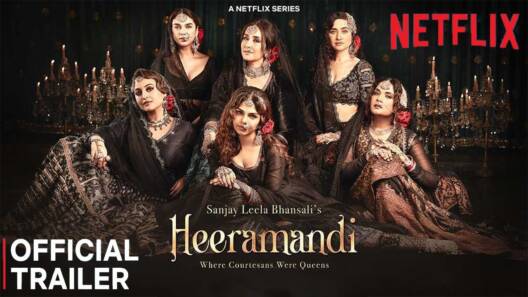 No doubt, it's not going to be the typical one as Sanjay celebrates the history and is driven by emotions and tragedies which are executed dramatically.
But after the first look, Pakistani started questioning Sanjay Leela Bhansali's work and started a trend.
Pakistanis Question Sanjay Leela Bhansali's Heeramandi Netflix Series
Sanjay Bhansali's project undoubtedly raised everyone's eyebrows, with his courtesans dressed in beautiful costumes and draped in jewelry, Bhansali managed to wow some of his recalling of South Asian stories, legends, and history.
Now Pakistanis went on to question whether the story itself is India's to tell. A user penned, "Indian producers use Pakistani stories that Pakistanis themselves should have told the world. Sigh."
One more shared, "Why Heera Mandi why not Chowk, Lucknow instead was known for its courtesan culture? This increasing obsession with Pakistan is hazardous to health. Also, none of these women can pass off as being a Lahori. Innko khana khilana parega, thoos thoos ke (they'd need to be fed)."
Sanjay Will Normalize Heeramandi
Another tweep added, "One good thing about Netflix's Heeramandi is that the series will thankfully normalize the use of the word 'Heeramandi' which is otherwise used as a slur in Pakistan."
One of the users wrote the rational tweet, "Pakistanis won't let our directors release their films based on our local stories but will complain that India took our stories for their benefit," shared a user.
Another user added, "Heeramandi could have been made in Pakistan and been a blockbuster." How? Sab se pehle ban hoti, aur yeh statement share karne waley we ban ko support karte under the guise of morality.
(It would have been banned and people who are sharing such statements would be the first ones to support the said ban under the guise of morality). Be for real for once in life."
Pakistani celebrities have also criticized the filmmaker, among them, Ushna Shah also reacted to Sanjay Leela Bhansali's series.
What do you think of the story? Tell us in the comments section below.