During Thursday night's heavy monsoon rain, heavy lightning struck Karachi, making the hot and muggy weather pleasant while inundating low-lying areas and roads with major power breakdowns.
The news and social media are filled with images of the chaos in Karachi. In recent years, Karachi has suffered from some of the worst weather conditions experienced in Pakistan. The drought may have abated this year, but severe Karachi rain shave replaced it, causing severe floods and roadblocks in the city with power-breakdown.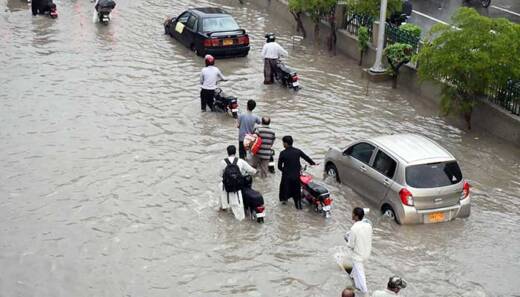 According to the Pakistan Meteorological Department, the most amount of rain was recorded in Gulshan-i-Hadeed with 42mm, followed by 34.6mm in Nazimabad, 34mm at PAF Base Faisal, 33mm at PAF Base Masroor, 27mm in Surjani, 24.4mm in Airport Old Area, 16mm in Landhi, 15.8mm at Jinnah Terminal and 11.2mm in Saadi Town.
The streets are filled with water. The roads are deteriorating and authorities are not stepping in to take charge of the situation. As usual, the electricity went out in several areas as soon as a drop of rain fell.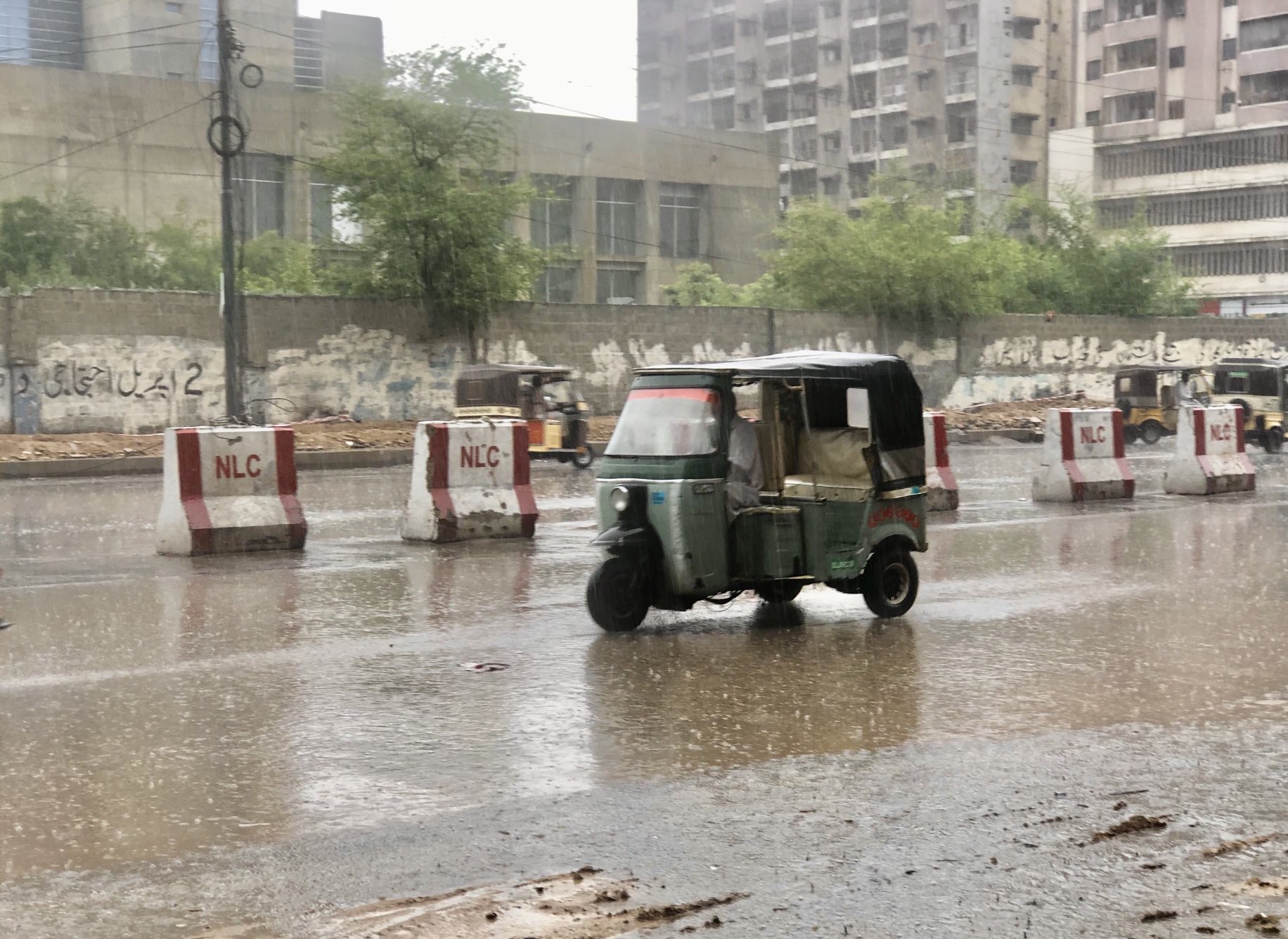 The K-Electric in a tweet said "medium to heavy rain is being reported in Karachi. KE teams are on the ground and monitoring [the] situation". It said some feeders "may be put off due to safety reasons". According to a live feeder update tweeted by the power utility, 410 out of 1,950 feeders were affected at 11 pm.
One man reportedly electrocuted in Karachi yesterday as a result of a downpour that hit the city. This raised questions about K-Electric's performance.
Take a look at these
The deceased was on his way to the hospital when electrocuted. Moreover, his wife gave birth to their son minutes after the monsoon rain claimed his life. Police said the death cause is unclear but the witnesses have been claiming it was electrocution.
The district's deputy commissioner, who is also the administrator of the South DMC, earlier issued a high alert to all the departments concerned in accordance with the forecast of the Pakistan Meteorological Department regarding a new spell of torrential rains expected in Karachi from July 15.
Government and local authorities need to take appropriate measures to avoid resentment within the city. Eid-ul-Azha, which is right around the corner, will also create a smug scenario due to the waste material from sacrificial animals. This, in turn, increases the risk of diseases spreading by rainwater throughout the city.
The first monsoon rain hit Karachi on Monday. It caused damage to the civic and power systems. People suffered for hours because of flooded roads and power outages. The last time heavy rains wave hit Karachi, we couldn't help ourselves from saying: "Aur Karachi Phir Doob Gaya!".
What do you think of this story? Let us know in the comments section below.