In Pakistan, obesity has become a growing concern. Research indicates that a staggering 50% of Pakistan's population is obese, based on a real-time scientific survey. This means half of the population is at risk for diabetes and several other serious diseases. Meet Muhammad Asim who weighs 280-kg.
Eight years back, Asim weighed 105-kg. Today he weighs 280-kg, and can neither walk nor sit properly. A doctor suggested him an operation three years ago. However, he has not been able to get operated on to date.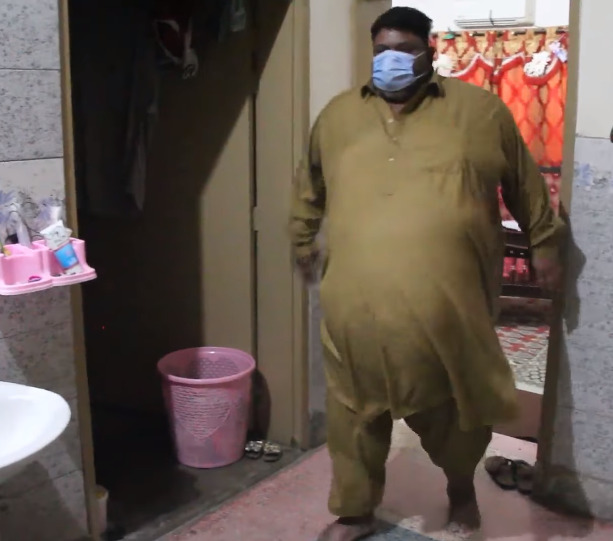 Asim cannot even go to work, and since 3-4 months, the condition has only worsened for him at home. He lives on rent and somehow manages to run the house. When a doctor suggested him an operation, he said it would cost him 15-30 lacs.
"I went to see a doctor in Lahore seven times. But I could not have the operation done," Asim reveals to the Urdu Point. "Sometimes it was either the coronavirus or my own issues. The money I received from people who wanted to help, was spent on just traveling to Lahore."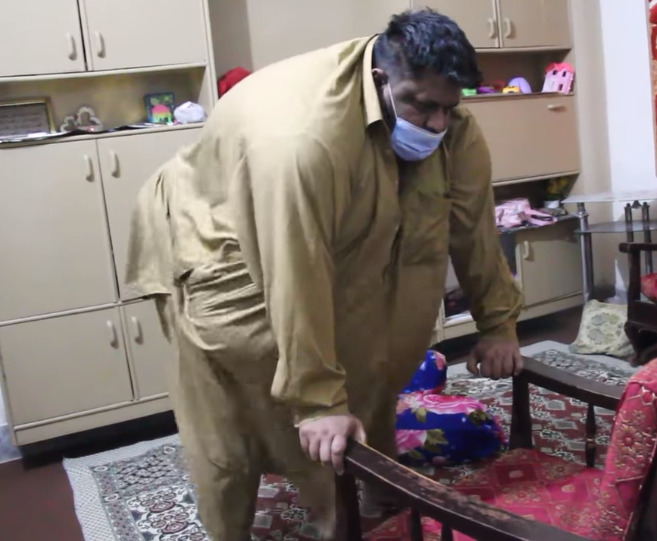 In addition to this, Asim shares that he does not even take medicine since he cannot afford it. "I cannot eat much because it makes it hard for me to breathe." Asim has been married for 14 years and had this disease for 10 years. He is ever-grateful to his wife for sticking around with him and supporting him in these tough times.
Here is how he looked before: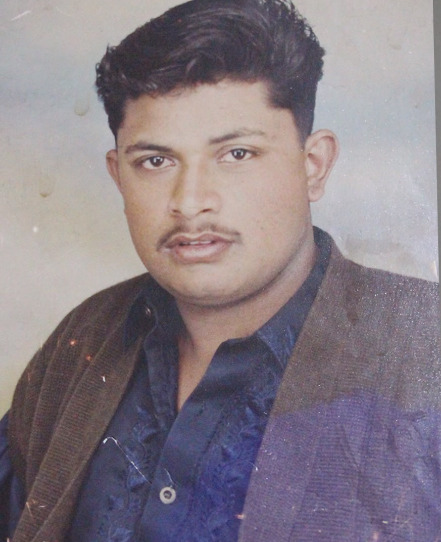 Asim's wife says that they are not able to get him treated as they cannot afford it. "Be it eating food, or even taking a shower, he cannot do anything by himself. I have to stay strong for him and my kids. If I do not, I will neither have my kids nor my husband."
Asim and his wife appeal to Prime Minister Imran Khan, and the concerned institutions to help them out.
Check out his interview!
Back in 2019, Noorul Hassan who was known as the heaviest man of Pakistan made an appeal on social media. It was readily acknowledged by General Qamar Javed Bajwa, COAS. He ordered a special medical treatment to be given to Hassan who weighed 330kg. He was to receive treatment at a private hospital in Lahore. Since he was unable to travel by road in an ambulance, he was airlifted in a military helicopter.
According to doctors, Hassan was no more in the danger zone after the surgery. Unfortunately, he could not cope up with his weight and passed away a month later.
Story Courtesy: Urdu Point
What do you think of this story? Let us know in the comments section below.