Disclaimer*: The articles shared under 'Your Voice' section are sent to us by contributors and we neither confirm nor deny the authenticity of any facts stated below. Parhlo will not be liable for any false, inaccurate, inappropriate or incomplete information presented on the website. Read our disclaimer.
Because of who I am and what my profession is, I get these judgemental looks that I should be used to by now, but I am not. I carry this confident facade but on the inside, it is hurting. 'It doesn't matter, they can only judge but they know nothing about me,'. I keep on telling this to myself.
5 years have passed but the flashback of what happened to me still keeps haunting me. I remember each and every detail of that night. Watching everyone with a happy family kills me. Usually, parents are supposed to love their children but I had a whole different life. I rest my head on my knees and cry as those memories come rushing back to me. I wake up panting and sweating hard with all the nightmares.
-'PLEASE STOPP, YOU'RE MY FATHER. YOU ARE SUPPOSED TO LOVE ME, NOT DO THIS TO ME. SOMEONE, PLEASE HELP.'
-'STOP SCREAMING… YOU ARE NOTHING BUT A FILTHY PIECE OF TRASH'.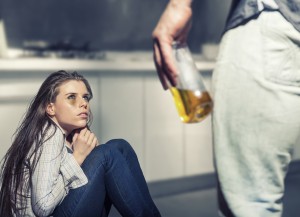 I kept on shouting but no one came to rescue me from the devil who was actually my father.
-'PLEASE, I BEG YOU, PLEASE DON'T DO THIS TO ME'
He kept hitting me over and over again. All I could smell was alcohol and all I could taste was my salty tears and a metallic taste of blood. He gripped my arm with such a force that it started to bleed. 'STOP, YOU'RE HURTING ME. PLEASE'. I felt miserable and dirty. I was only 11 at that time. I felt dirty. I felt used.
He robbed me of my innocence. The man who was supposed to protect me and shield me, he shattered me. I tried a lot to stop him, but he didn't. He didn't stop. He did it. I was raped by my own father. They call me cold hearted but what did I do to deserve this? Ask your god, what did I do to deserve something so harsh? Ask your god that can he return all of those years back that I have spent crying when I should've been enjoying my childhood.
They say that everything happens for a good reason. What was the good in it for me? People look at me as if I am a piece of trash. Playing around and earning by sex. Is it a sin? I don't care. They ask me why did I opt for prostitution when I had better ways to earn? All I know is that once when my 'so called' father raped me, he turned my heart to stone.
Now, I don't care what people think. This is who I am now and what I've become.
Read Also: Why Prostitution Needs To Go Legit In India