In Pakistan, women are often discriminated against when they enter the workforce to support their household needs. No matter how skilled and confident they are, there comes a point where they get criticism from patriarchy. However, things have improved drastically in Pakistan. Recently, a woman named Haya Faisal became a female cab driver for the sake of supporting her family.
A small yet significant portion of society does encourage women empowerment. Such appreciation encourages those women that have to financially support their family. Among those inspirational women that are working tirelessly to support their family is Haya Faisal.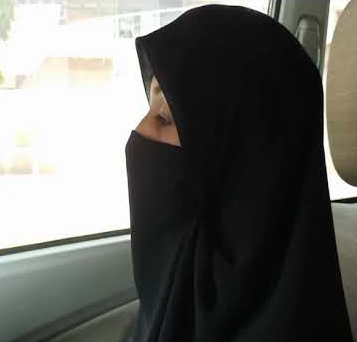 Haya Faisal is an inspirational female cab driver providing pick and drop services for women and families in Karachi. She revealed her life story during an interview with Pak trending.
Unreal story of Haya Faisal
According to Haya, she was married at 17 years of age and lived a good life with her husband. She had 4 daughters and everything seemed to be running smoothly in her life until one day when her husband came home and said that he had lost his job.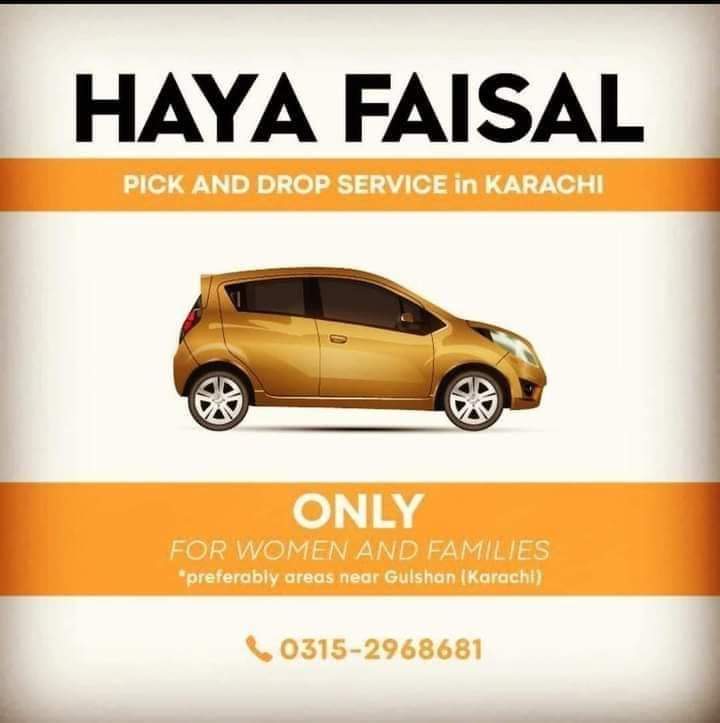 He told her that he would go to Lahore and look for a new job. She agreed and then he left. Everything came crumbling down on Haya when she tried to contact him after his departure, but he didn't reply neither did he ever come back.
She waited for 10 months in hopes that he would return. However, poverty made her life difficult. This forced her to take charge of running the house and to raise her daughters. She had to step out of the house and do something.
My family helped me in this initiative, says Haya
She sought out help from her friends and family and one of her cousins helped her and bought her a car. Haya started renting this car to people and earning from it. She said that her family had supported her massively.
Haya said she does not drive only to fulfill her family's household expenses. She works as a cab driver to illustrate to her children that it's not easy to earn money in life. Haya also wants to show them the importance of perseverance and persistence in life.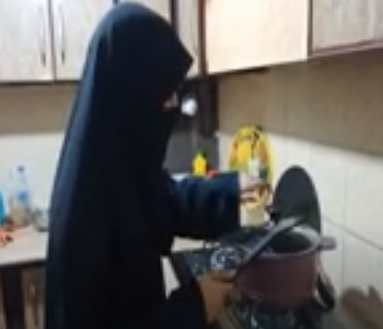 Since she was young, many people tried to cheat her, after suffering for long she decided to learn to drive and started a pick and drop service. This became a huge success. Eventually, Haya started her own pick and drop service in Karachi only for women.
She further said that what she has learnt in a few months as a cab driver, her entire married life of more than a decade was not able to teach that. Haya now wants her children to be highly educated.
Recognizing women empowerment in Pakistan
It is evident that Haya Faisal is indeed an inspiration for women in Pakistan. However, she is not the only Pakistani who is working as a female cab driver for supporting her family.
Another prominent example of women empowerment in Pakistan is Zahida Kazmi.  The 53-year-old female from Islamabad works as a taxi driver. In 1992, she decided to take her fate in her hands and bought a taxi on easy installment through a government initiated employment scheme.
Zahida Kazmi's husband passed away when she was only 33. Instead of relying on relatives and other family members, Zahida decided to make her own destiny and became a taxi driver.
Zahida also eventually became the chairperson of the Yellow Cab association of Pakistan. She once offered to teach young women how to drive, but not many were interested. Even her daughters did not show any enthusiasm.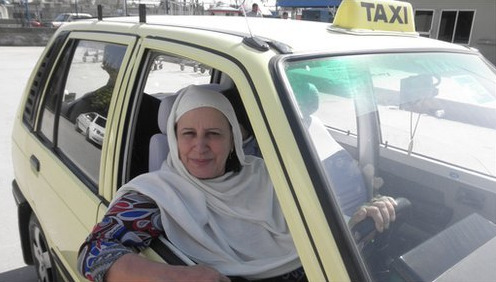 In January 2020, Careem announced the introduction of a new vehicle category on their app named Women on Wheels (WoW).
It is now the role of the government as well as the society to encourage all the women out there that are trying to improve their financial or economic condition.
What do you think of this story? Let us know in the comments section below!