The Federal Investigation Agency (FIA) filed an FIR against Nawab Akbar Bugti's son Shahzawar in June for sharing private photos and videos of his wife Wishah online. Will he get away with his heinous crime? Turns out, Barrister Hassaan Niazi is facing pressure and suspension of his license to back off from the Wishah's case.
Wishah shocked Pakistanis after accusing her husband Shahzawar of endangering her life. Her pleas for protection appeared in a video earlier this year. Shahzawar, also sent a target killer to kill her and also leaked private videos of her.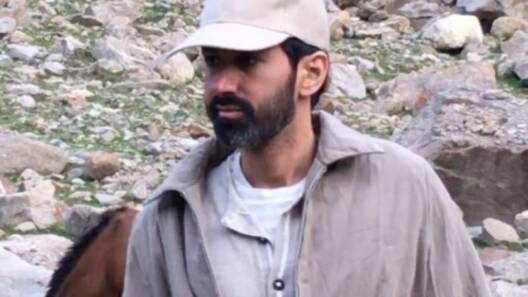 As Wishah awaits her husband's arrest, she alleges that Shahzawar is staying at the house of ex-DIA official Muhammad Manzoor. Her attorney, Hassaan Niazi, alleged that Shahzawar also committed blasphemy besides sending obscenely graphic pictures of his own wife to random people.
Niazi on Wednesday took to Twitter to reveal that immense pressure for license suspension is being built on him to back off from the case. In fact, the Punjab Bar Council decided to suspend his license without listening to him. Five days ago, they even registered a false FIR against him, he claims.
Why they canceled his license?
"Just because the vice-chairman is best friends of the lawyer who is representing the Bugtis in the court," the lawyer further reveals.
Justice for Wishah
"I am the wife of Shahzawar Bugti who is the son of late Nawab Akbar Khan Bugti. He is trying to get me and my family killed. This man is spreading my personal life pictures to blackmail me. I want government protection so I can fight my case against this animal who has destroyed my life," Wishah had told in her video messages.
"Shahzawar Bugti, I tolerated your beating and torture. I tolerated your hate towards our daughter. I tolerated your anger and hate towards my religion. Now you blackmail me by spreading my private pictures that you took while we were husband and wife. I will finally stand and fight against you."
"He used to beat me during pregnancy and wanted to kill our child. Also, he made inappropriate videos of me and sent them to all of my relatives. Even my tailor and food delivery man were sent the video, he did not leave anyone. I have tolerated his torture for seven years," said Wishah.
Following her story, many other girls also came forward and claimed that Shahzawar had raped and blackmailed them as well. The victims and Wishah now await to see Bugti's son behind the bars for his crimes.
What do you think of this story? Let us know in the comments section below.