A report emerged recently that Emirates airline has suspended a Tunisian pilot for refusing to fly to Israel. The alleged man, Monem Sahib al-Taba also shared the news on his Facebook page, which he has since closed. Here's the complete story!
Emirates has denied rumors that it suspended a Tunisian pilot from work for refusing to pilot a flight to Tel Aviv, Israel.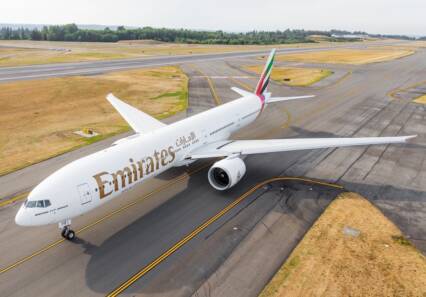 According to Al Bayan, the airline said it hasn't hired any pilot by the name Monem Sahib al-Taba, contrary to information online media reports have been circulating.
It further said that any news regarding such an incident is untrue.
Meanwhile, a US-based Australian journalist and activist, CJ Werleman, also posted a tweet on Wednesday. He claimed the airline fired the alleged Tunisian pilot.
Moreover, Middle East Monitor reported that Tabaa's post read: "Today, I was suspended from my job as a pilot at Emirates Airlines for refusing to fly to Tel Aviv. God is [the] only [one] who takes care of me…I do not regret it".
A Palestine-based media platform first broke the news of the pilot's suspension, said Khaleej Times.
Once the fake news of his suspension began to get attention on social media, other outlets started to publish articles on the matter.
Israel & the Muslim world
Meanwhile, netizens lauded the man for his stance and opposing the normalization deal between Israel and the UAE, signed last year. However, the report is fake.
The UAE was the first to establish diplomatic ties with Israel. Bahrain, Sudan, and Morocco followed suit, soon after. The UAE has also been operating flights to and from Israel.
However, Pakistan, Turkey, and Tunisia have made it clear that they have no intentions to establish ties with the country. Pakistanis also sent their messages to the UAE after it recognized Israel.
Story Credits: Khaleej Times
What do you think of this story? Let us know in the comments section below.