Harrowing videos of cloudburst in Islamabad sectors E-11 and D-12 show cars floating in gushing waters after hours of heavy rain drenched the federal capital and Rawalpindi. Besides, the twin cities received the most rainfall during this monsoon season.
According to the Pakistan Meteorological Department, some areas in Islamabad received up to 330mm of rain in the last few hours.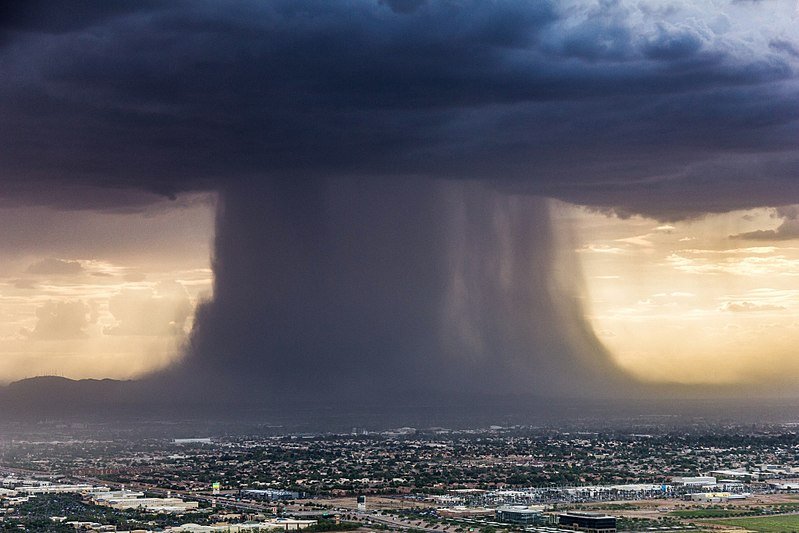 "Cooperate and restrict unnecessary movements", Deputy Commissioner Islamabad advised citizens regarding the flash flood. Moreover, the deputy commissioner disclosed that Rawal Dam's spillways are being opened. Meanwhile, he urged the public to keep off the riverbanks of Korang and Soan streams.
Section-144 was imposed on bathing in rivers. It is the power to issue order absolute at once in urgent cases of nuisance or apprehended danger. He added rescue and management teams were present to handle the situation.
Due to the cloudburst in Islamabad flooding in sector E-11 was caused by "poor management" of private housing schemes, according to officials. Moreover, there was no equipment available to deal with the situation.
Harrowing footages of the cloudburst
Moreover, a mother and her son were killed on Wednesday. According to officials, the casualties occurred at a house in sector E11/2. Police officials said floodwaters entered the house's basement.
Meanwhile, an employee of Islamabad Electric Supply Company also died.
Army comes to the rescue
Rawalpindi's local government called on the Pakistan Army for assistance after incessant rains triggered a flood in Nullah Lai.
"Heavy rains caused the high water level in Nullah Lai and water accumulation in E-11, the Inter-Services Public Relations said in a statement.
Army troops are assisting civil administrations in rescue and relief efforts, according to the report. Moreover, the local administration and the emergency services are on alert after rains in Rawalpindi and the possibility of flooding in Nullah Lai.
Moreover, Punjab Chief Minister Usman Buzdar issued an alert due to the threat of flooding in adjoining city Rawalpindi's Leh Nullah.
"Chief Minister orders immediate drainage of water from low-lying areas. The management, PDMA, and Rescue 1122 will make all arrangements to deal with any situation," CM Punjab added. "Drainage will be ensured in minimum time through necessary machinery. Meanwhile, water will be immediately removed from the low-lying areas and a report will be submitted."
Earlier this month, rainwater entered the Islamabad International Airport, causing its false ceiling to partially collapse. Meanwhile, the same happened in the international departure hall and concourse of the airport in August 2020 due to heavy rains. 
What do you think of this story? Let us know in the comments section below.