While congratulations are in order for the popular TikTok star Hareem Shah as she tied the knot, social media users are making speculations of who she married. Following the speculations, Hareem Shah has asked people to stop linking her up to every other person's name, she reveal her husband is married.
Shah made headlines lately when she announced that she had tied the knot with a Pakistan's People Party (PPP) minister. Her claim sparked widespread speculation about the groom's identity. Her latest Instagram video asks people not to link her with just anyone.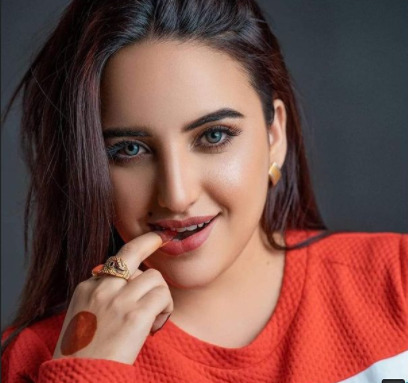 "I would like to clearly let ask everyone to stop linking me up with just anyone. Prior to this, I had no boyfriend and had not been in a relationship with anyone. Promoting someone from one's ID or making promotional videos for someone does not mean you are in a relationship with that person. I have had no relationships with anyone, so please stop sharing random people's pictures with mine," said Shah in the video.
"If you have ever seen me in a video with someone else, the sole purpose was their promotion," she continued. "There was nothing else going on there, and if there's was I would have accepted it. I had previously clarified that there was no such person in my life that I was interested in or with whom I would want to have a relationship. There was no such thing in the past, and now that there is, I have accepted it."
Take a look at it!
Names of various married politicians are circulating on social media claiming them to be Hareem Shah's husband whose name she is yet to reveal. From Saeed Ghani to Syed Zulfiqar Ali Shah, many speculations were made,
'Can't reveal husband's identity until he takes permission from first wife'
Following a picture of Shah's apparent engagement, rumors about Shah getting engaged were rife last week. Geo TV confirmed the news of her marriage on Monday.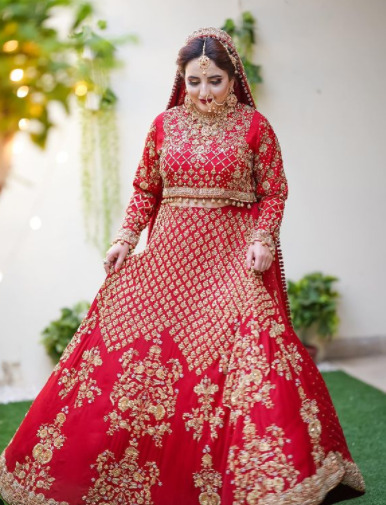 However, when the news anchor asked that when is she going to reveal the identity of her husband, she said, "I will reveal his identity soon after I will get the permission. As I have told earlier that my husband is married and as soon he will take permission from his wife and tell his family, we will announce our marriage".
Shah climbed the ladder of fame after she shared a video of herself in the Foreign Office of Pakistan on TikTok which went controversial. She also has shared selfies with prominent Pakistani politicians on her social media. Clearly, she never fails to shock us!
What do you think of this story? Let us know in the comments section below.