Famous TikTok star Hareem Shah is often seen in the news for various reasons. Sometimes she is discussed in the media due to her controversial statements while on other occasions she is seen in videos with various political figures. Now Hareem Shah will be seen doing her debut with Ahsan Khan on the screen.
Hareem is in the headlines yet again. However, this time she is in the news for a non-controversial reason. Hareem Shah was recently spotted with actor Ahsan Khan as news of her debut floated. Khan and Hareem have recently been making several videos together.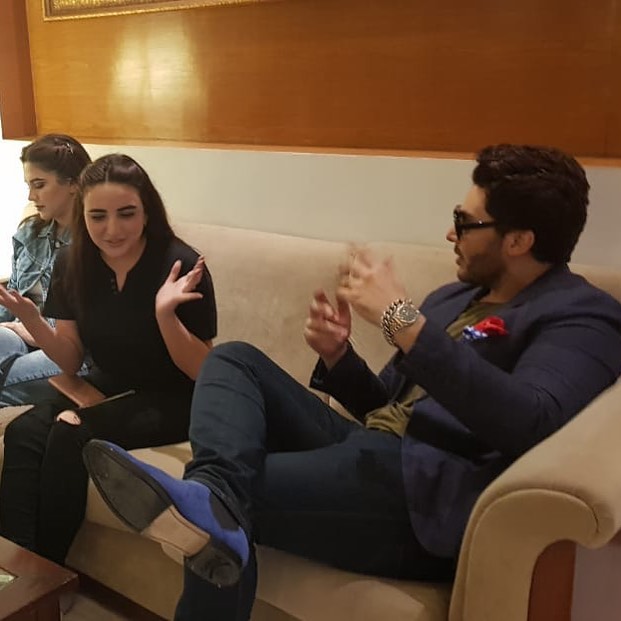 The TikTok star revealed that she will soon be making her debut on TV with Khan. She also said that she feels lucky to work with him in her first drama serial.
Hareem's excitement can be seen in the video. The smile on her face is clearly the proof of it. It seems like Hareem is going to give us another big surprise in the near future.
Hareem Shah & controversies around her
Hareem has 1.5 million followers and more than 22 million likes on her videos. She shot to fame for her videos inside the Foreign Ministry Office. Pakistanis were shocked how was she able to go inside the office and make the videos.
Hareem has also been a part of a few controversies with Mufti Qavi. A clip of a video call between Mufti Qavi and Hareem made rounds on social media. Mufti Qavi could be seen in the video telling Hareem that he wants to meet her, but unfortunately, he could not due to personal reasons.
In another leaked video call, Hareem could be seen arguing with the same religious scholar. Mufti Qavi's name was earlier dragged into the murder of Qandeel Baloch.
Hareem was also in the news when she met MQM's Farooq Sattar. A video surfaced on the internet when Hareem met Sattar. She made a shocking comment and revealed that Sattar saved her number by the name of 'naughty girl' on his phone.
Though Hareem has been in the limelight for different reasons, one thing is for sure that she is highly popular among social media users. Let's hope that Hareem does get success for her 'real' acting projects.
What do you think of this story? Let us know in the comments section below!