Hania Khan, model and self-acclaimed third wife of Aamir Liaquat, once again made some shocking allegations. According to her, Aamir Liaquat and his second wife Tuba are divorced and no more together.
After all the leaked messages, call recordings, threatening videos, and protesting outside Express News office in Karachi to confront Liaquat, Khan is now back at it again. The model now claims that Aamir Liaquat and Tuba are no more together.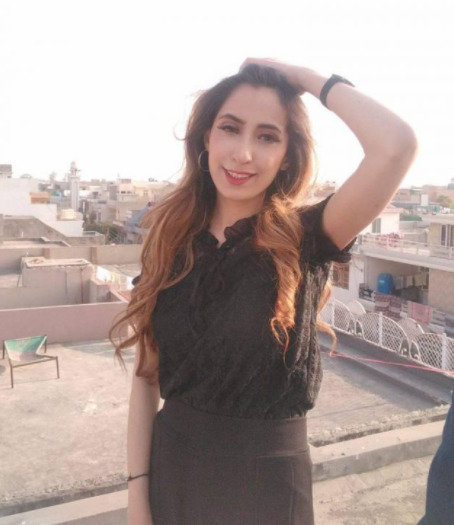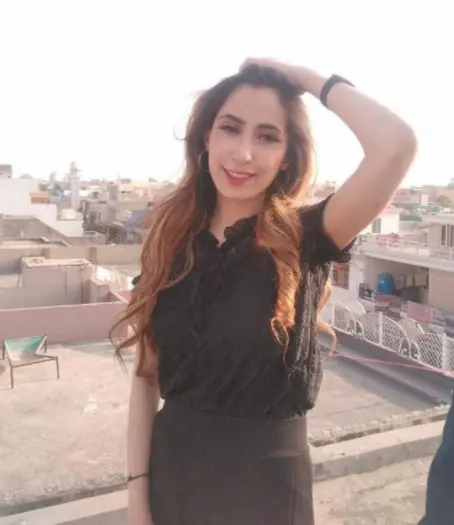 In a Facebook post, Khan posted a video paired with a long note. The video and note talked about how despite Tuba getting a divorce she will not seek a divorce from Liaquat. "Tuba ne divorced ly li or ab me Pakistan chor kr jana chahti ho London me tum se talaq ni lo gae sari zindagi Tumhry name p guzro gae [Tuba has taken divorce and now I am leaving Pakistan and going to London. I will not take divorce from you. I will spend my entire life with your name]."
Khan asserts that she is going to leave the country and will no longer work in Pakistani showbiz. Instead, she will now take on International projects with Salman Khan, Karan Johar, and Sameera Aziz in Saudi Arabia. She also claims she will work in Turkish dramas.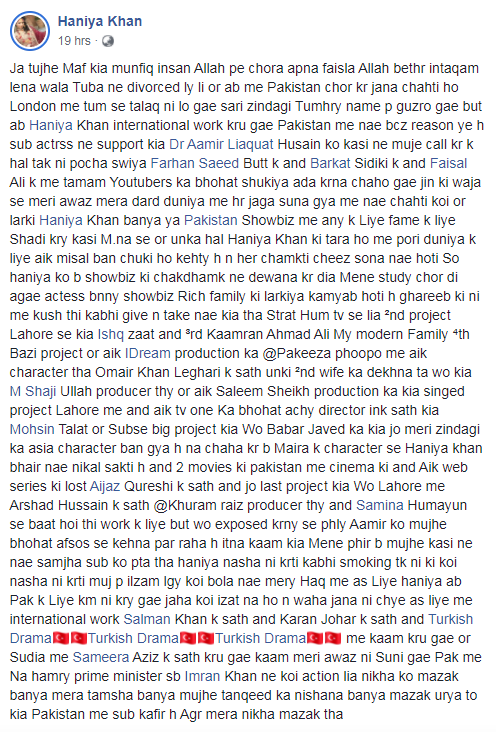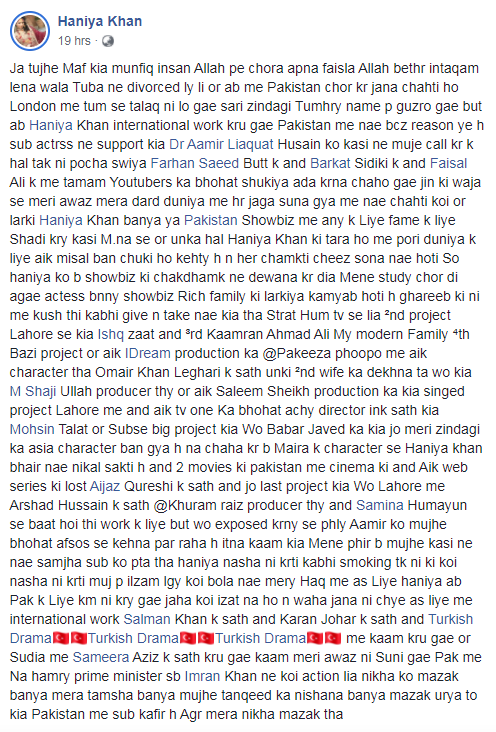 In the end, she said that Allah will take her revenge. Additionally, she thanked those who helped her naming bigwigs like Farhan Saeed and Barkat Siddiqi. The post also detailed her career in the Pakistani entertainment industry as the model thanked people in the industry.
Check out the video!
Seems like Khan's chapter is closed now. Earlier, Khan also appealed to PM Imran Khan to help her in this matter and ask Liaquat to accept her as his third wife in front of the world or else, would leak his nudes.
It may be recalled that Khan, who vigorously attacked Liaquat's reputation, has been labeled mentally unstable by her own father.
What do you think of this story? Let us know in the comments section below.