As we have always said, personal space is sacred — people should keep a respectable distance from you, especially if they know you well. And yes, the same goes for celebrities. They are people, too. Actor Hania Amir recently made a shocking revelation of how a fan showed up at her door and refused to leave.
The cast of Parde Mein Rehne Do made an appearance in the first episode of Geo's Eid special Hansna Mana Hai on Tuesday. Shifting the conversation to fan moments, the anchor addressed Amir and said "fans can get weird too sometimes — [they send] strange messages or violate your privacy. Has something like that happened to you?"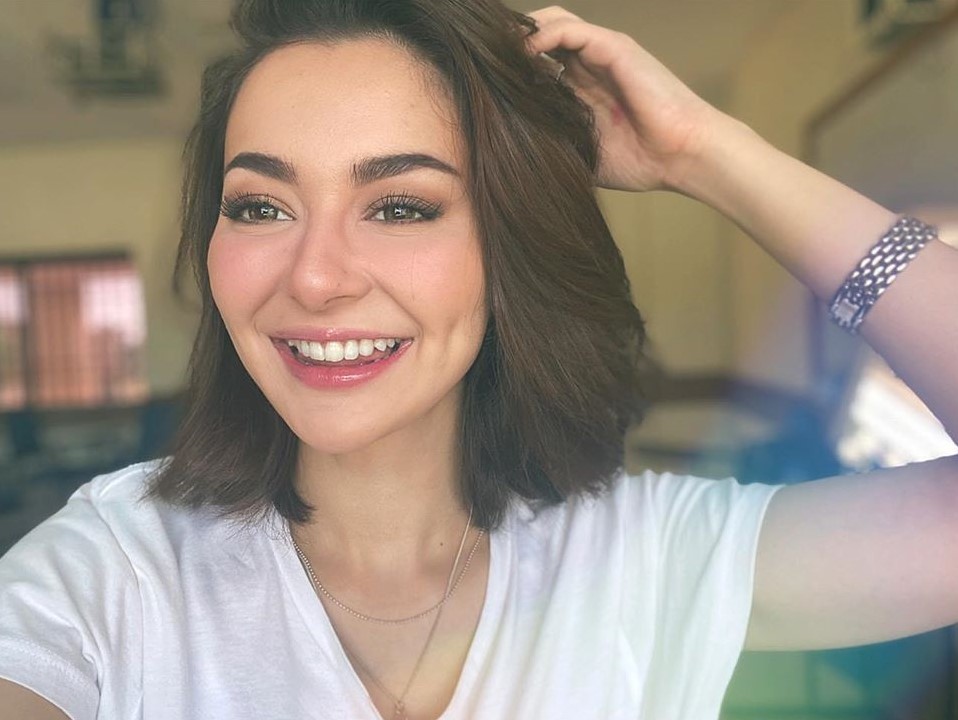 "Some fans showed up outside my house but I was not home," the Parwaaz Hai Junoon actor shared. "They did not believe it and waited for three to four hours."
"The police arrived and asked my family to tell them they know them [and threatened to] take them away [if they did not]," she added. "My mother talked to them and told the police 'No, let them go, they are only kids'."
Have a look at the video:
While it may be brushed off as a light event that may elicit a few laughs but it is actually concerning when people violate someone's privacy, barging in without regard for their boundaries. Fans tend to forget that celebrities are also humans, with personal boundaries. They don't owe fans an explanation for wanting their personal space respected.
Actor Mehwish Hayat experienced a fan violating her boundaries at a meet-and-greet in Houston, Texas when they tried to put their arms around her in March this year. Hayat called out the fan on her Instagram account, saying "some people need to earn manners of meet-and-greet when around women."
Ushna Shah also recently spoke about an experience she had at a mall when a woman invaded her space, upsetting her enough to ruin her day. Saboor Aly, who was earlier recorded dancing at a private family event along with her husband Ali Ansari, also called out people for recording the two without their consent. 
Although fans have a lot of affection for their favorite celebrities, sometimes they cross a line and disrespect someone's personal space. Just a gentle reminder to fans: it is important to respect their boundaries. There is a fine line between being a fan and a stalker.
What do you think of this story? Let us know in the comments section below.