Hania Amir, who earlier used to be super active on Instagram, telling us about her daily antics, rarely appears on our feeds these days. But every now and then the bubbly actor pens down long messages about mental health or encouraging words.
Taking to Instagram lately, Amir urged people who feel misunderstood in society to continue being themselves, despite the criticism they may face.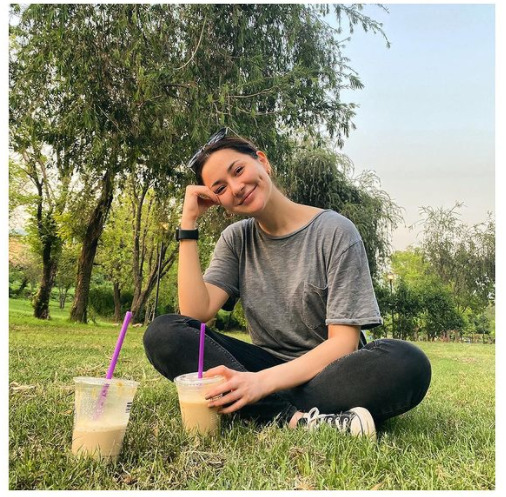 "An open letter to the innocent eccentric ones," she started off. "People won't understand you. Life will be a difficult chore for you. People will put you down every time you do something they are not [doing]. They will put you down for saying things they don't understand. Coexisting will be hell for you."
"Every time you try [to] address something bigger than yourself, you will face resistance," Amir added. "You will have harmless fun and get hate in return. You will be yourself and will be asked to change."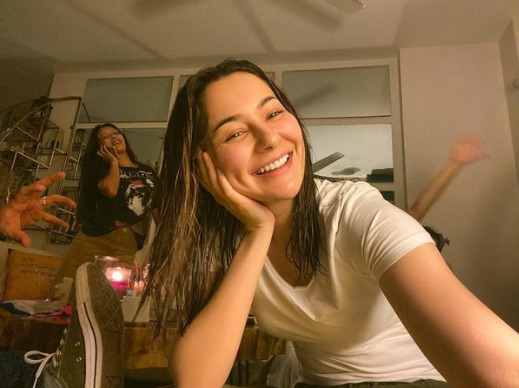 However, the Parwaaz Hai Junoon actor urged her addressees to "keep laughing", despite the fact that they are misunderstood by others. "You are sunshine and rainbows and glitter. But people for some reason don't see your unconditional positivity. And to be honest, it is not their fault; you're the unicorns of humans, they haven't seen many like you."
"You being yourself is not wrong," she continued. "So keep laughing. Spread smiles. Be the sunshine that you are. Think out loud. Let people know about your crazy ideas. Make dreaming big normal. Make dreaming abstract the new norm."
Hania Amir wishes happiness for everyone
"I wish you find people who love you for you. I wish [for] you a family that finds pride in being yours," said Amir. "I wish you find friends who appreciate you for your individuality. I wish you find lovers who understand your free spirit. And most of all I wish you find the strength in you to keep being you."
"Shine brighter. Laugh louder. Make mistakes. Fall and get back up stronger. But be yourself. Your beautiful self," she concluded.
Amir has recently been quite vocal about her cyberbullying, and personal battles. After disappearing from social media for a while, the star previously returned with a heartfelt message for everyone and talked about valuing people in your life.
Read More: 'I Have Picked Enough Battles' – Hania Amir Reveals Why She Is Less Active On Insta
What do you think of this story? Let us know in the comments section below.