Celebrities have a sort of reputation to uphold. Millions follow them and the privilege of being free and independent with one's action has a different definition for any celebrity. Just recently, Hania Amir, an actress who is making it big in the industry recently poked the trolls with her latest video.
Lately, the Parwaaz Hai Junoon starlet has been hanging out a lot with the pawri girl Dananeer Mobeen, the social media influencer who rose to fame after her 'pawri horahi hai' video went viral across Pakistan as well as India.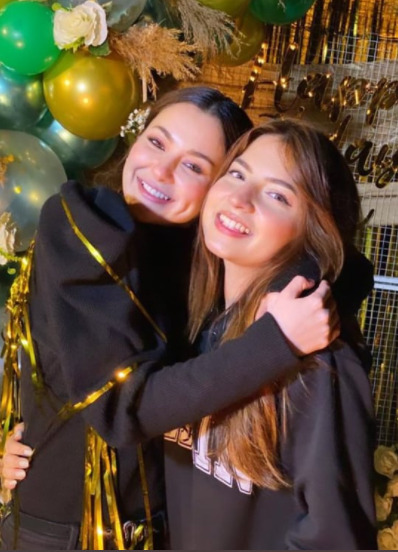 Having developed a fast close friendship, Hania and the pawri girl are often spotted enjoying their time together. For instance, the latter threw a fun, albeit belated, birthday bash for her new friend Hania in Islamabad. The Islamabad-based influencer made sure to keep it a surprise for the Loading Wedding actor last week.
However, the two have currently become the talk of the town. It all happened after a video of their latest hangout went viral. As it appears, both of them have to spend some quality time together in Karachi with other friends. In this latest video, the pawri girl can be seen sitting on Hania's lap. Meanwhile, the latter feeds her food with might and main.
Here is the viral video
Of course, the viewers did not approve of what was being displayed in the video. Many were left feeling awkward and big time cringed. Within no time, the story which was originally uploaded by the pawri girl's manager on Instagram began making rounds on social media. More so, it became the subject of public's criticism.
Trolls doing what they do the best – roasting!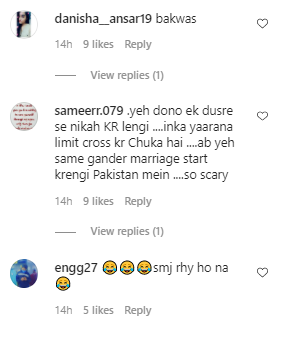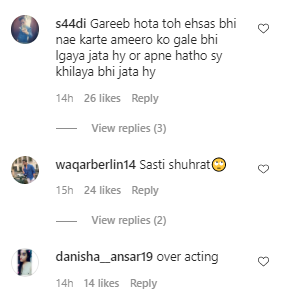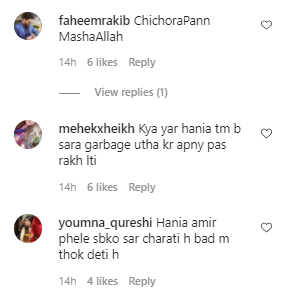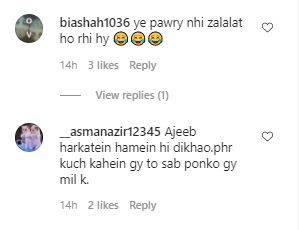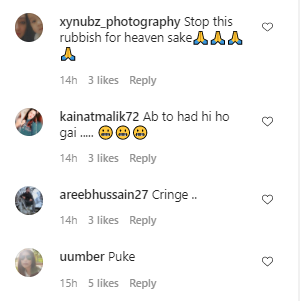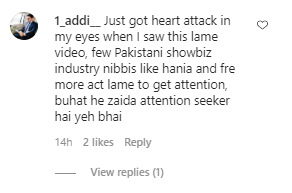 Trolls out of the woodwork not coming slow! The bubbly Hania is famous for savage replies to her trolls. She surely knows how to reply to them. What will be her response to this?
Not so long ago, the Parwaaz Hai Junoon actor drew ire for asking people to embrace their natural, makeup-free self, all the while using an Instagram beauty filter. It all happened when Amir took to Instagram and made an epic fail at attempting to share some piece of advice. Ironically, throughout her 'preaching' video, she had an Instagram filter on her face.
What do you think of this story? Let us know in the comments section below.