Actors Ali Rehman Khan and Hania Amir are in full swing promoting their upcoming film Parde Mein Rehne Do. It did not sit well with the internet, however, when the two actors crashed a real-life mehendi event to shake their bodies to the film's title track in front of an audience.
Rumors started floating on social media earlier about the actors performing at a random wedding event. Subsequently, Hania took to her Instagram stories to share a video of the pair at the wedding event, writing, "It's true you guys"!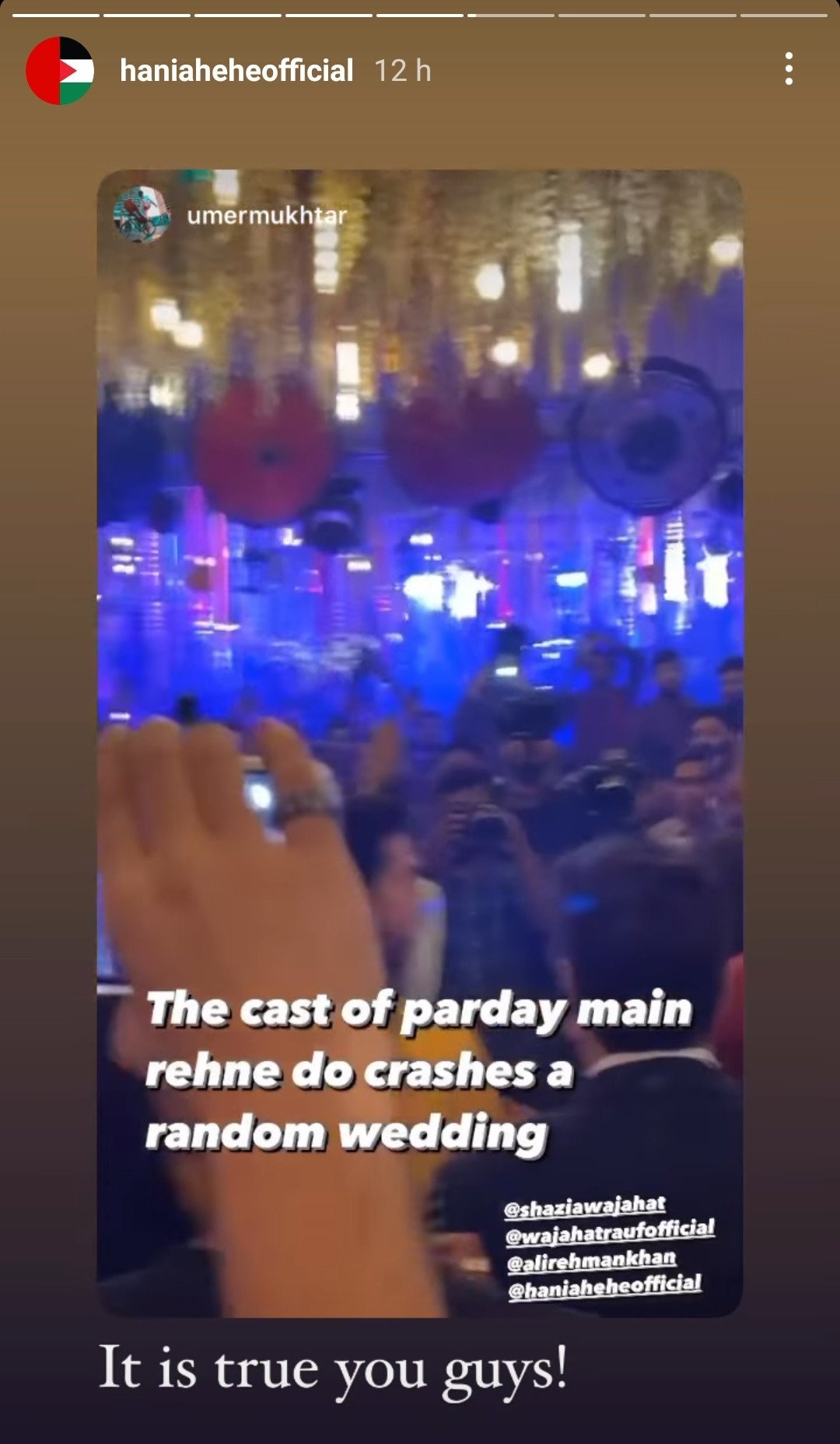 Hania looked ethereal in a shimmery yellow and gold lehenga-choli, while Ali opted for a matching plain yellow kurta-white pajama combo.
A video of the performance was shared by co-producer Wajahat Rauf. "Hania Amir and Ali Rehman crash a wedding and dance on Peela Rung," read the caption. "Parde Mein Rehne Do promotions in full swing!" The full video of the performance was also posted on YouTube.
Have a look at it:
As much as it looks fun and vibey, the actors and the movie team drew flak for barging into a private wedding event and taking away the spotlight from the bride and the groom only for the sake of promoting their movie. To be frank, we totally agree.
Stealing the limelight on someone's big day: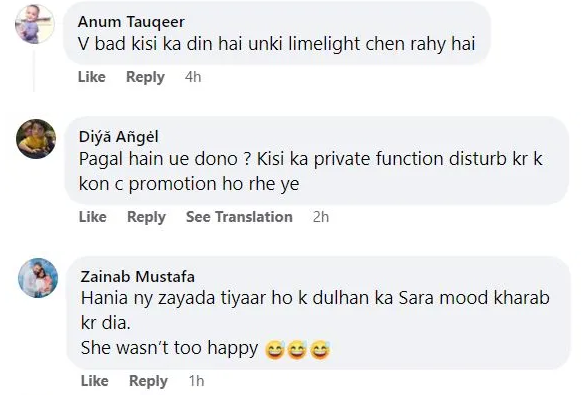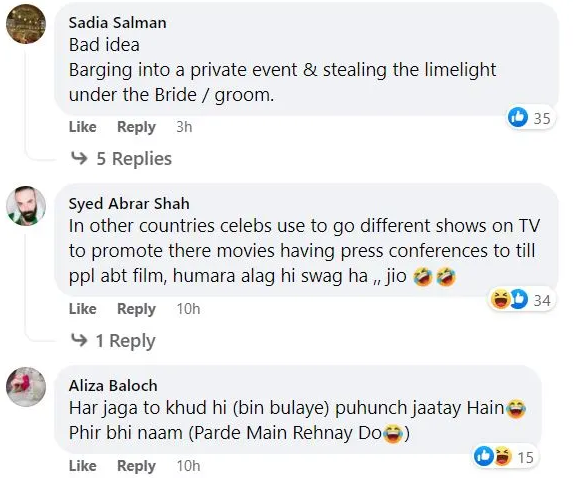 Netizens earlier spotted 'Gangubai' atop a truck in Karachi on a Sunday evening but it turned out to be Hania promoting 'Peela Rung', the new song from her upcoming film.
From the sleek bun with flowers tucked in it to the white, low-backed outfit, the similarities were rather obvious. The addition of jhumkay and shades also heightened the resemblance and the light, dewy makeup was another plus.
Hania and costar Rehman were among a number of people spotted atop a truck headed from Clifton towards Lucky One Mall in Karachi where they danced to the song they were promoting. Netizens think not only did the Sang-e-Maah actor "copy" Alia Bhatt's look but the promotional style was also similar.
Film Parde Mein Rehne Do is to hit our cinema screens this Eid-ul-Fitr and the official trailer and music from the film launched on Feb 25 in Karachi with many stars at the premiere event. Ushna Shah and Feroze Khan were among the many other celebs that were present at the event.
After spotting the two at the trailer launch together, social media users jumped to the conclusion that Feroze and Ushna are seeing each other.
WATCH: Netizens Think Maryam Nawaz Once Again Tried To Steal The Thunder Of A Bride
What do you think of this story? Let us know in the comments section below.