Famous Pakistani actor Hamza Ali Abbasi is currently enjoying a sabbatical from the media as he is currently pursuing a path of spirituality. The actor is spending time with his family as he recently embraced fatherhood and seems to be loving every moment of it. Now, Hamza Ali Abbasi seems to be busy writing a book.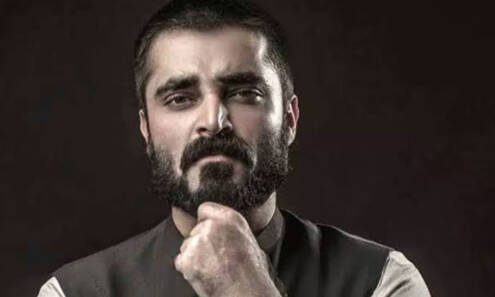 Abbasi recently revealed on Twitter why he was not appearing in any films or TV serial. In a tweet, Abbasi revealed that he was in 'the process of writing a book'. The book, he said, will be on God.
The Pyare Afzal star also hopes to complete the book by June 2021.
Netizens praise Abbasi for writing a book on God
Several social media users lauded Hamza Ali Abbasi for writing a book about God. They were also happy that Abbasi was on a path towards spirituality.
Hamza Ali Abbasi – From showbiz to preaching Islam
It is indeed good to see a celebrity further exploring his religion. Abbasi has been on a path towards spirituality since he revealed it last year in November. He made a decision to take a break from his acting career take a back seat while he learns more about Islam.
"I look at all my trophies, that mattered a lot to me. This was because it is the symbol of my hard work being rewarded. I wonder about what these awards will mean after I die. To my children and grandchildren, these will mean nothing, they're just pieces of metal," the actor said in a video last year.
Earlier this year, however, the actor clarified that he was indeed on a path towards spirituality. But he hadn't given up on his acting career entirely.
The actor has been in the limelight for a few years now, especially after his marriage with Anaa starlet, Naimal Khawar Abbasi. She also quit the entertainment industry in 2019.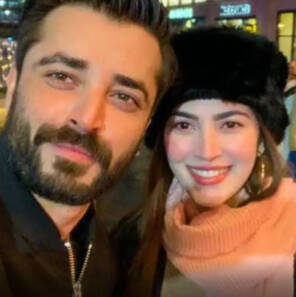 The actor-turned-preacher also often shares his thoughts and understanding of religion on social media. He also takes out time to interact with his followers and other social media users and explains them things they do not understand.
We wish Abbasi the best of luck with his book. We also hope the book will be a source of enlightenment and help for everyone.
What do you think of this story? Let us know in the comments section below!