Former film and television star Hamza Ali Abbasi, and his wife Naimal Khawar were blessed with a baby boy last year. The couple named their son Muhammad Mustafa Abbasi. Taking to their social media, both announced the good news. However, the couple has now come under fire for child labor after a video of an alleged minor servant looking after their son emerged.
When Abbasi tied the knot with Khawar seemingly out of nowhere in August 2019, the couple quickly became the hottest in town. Not only that but they also became the trendiest couple in Pakistan. Almost every wedding that followed theirs featured a nikkah bride rocking Naimal's look at her own nikkah.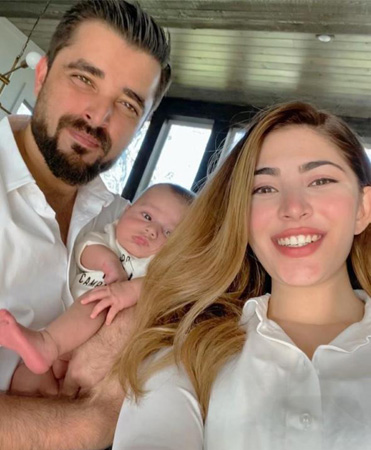 Now, almost a year and a half into their marriage, the two continue to be a fan favorite in the country. Khawar and Abbasi's social media is a testament to their love for each other – the two never tire of expressing it via loved up captions and cute selfies. With their pictures garnering thousands of hits on them, the couple knows what their fans like and deliver just that!
However, a video recently popped up which has made the fans furious. A video that was supposed to be rather cute, turned out to be sending the viewers into a rage. Abbasi's sister Dr. Fazeela Abbasi made a video of her nephew sitting on her chair.
The viewers were quick to point out the two small arms of a child holding the baby. The presumed minor 'servant' could be seen sitting under the table in order to prevent the little munchkin Mustafa from falling down. Nonetheless, it appeared as though the Parwaaz Hai Junnon actor's sister asked the helper to hide under the table so he does not appear in the video.
Here is the video
As expected, the video sparked major outrage on social media. Abbasi is being called out for his hypocrisy. On one hand, he speaks on social issues, and on the other hand, he is partaking in child labor. That mind you, is not only illegal but also inhumane.
Critics were quick to come out of the woodwork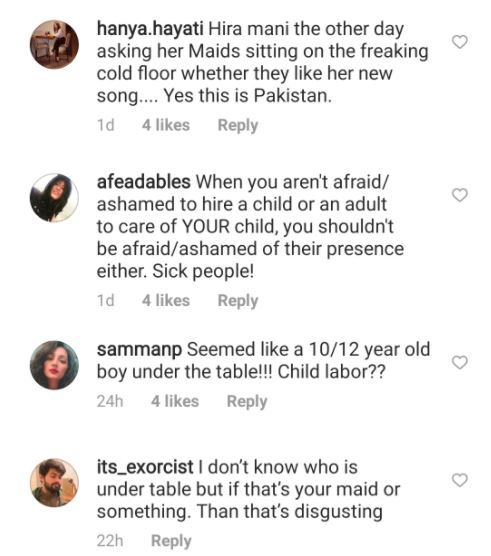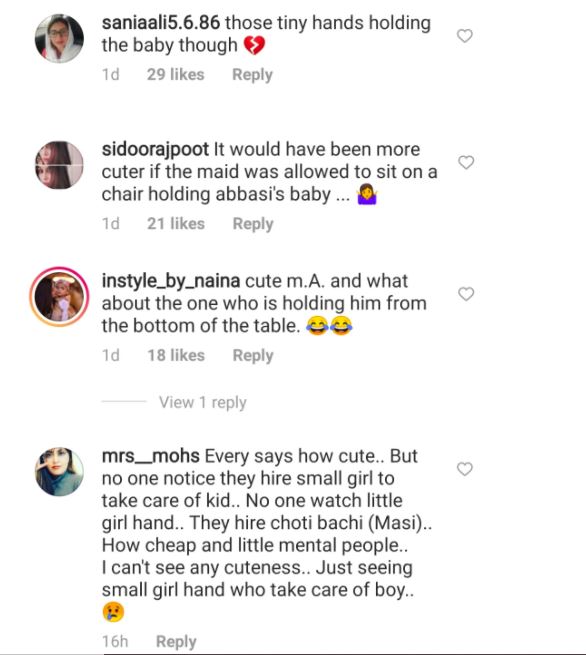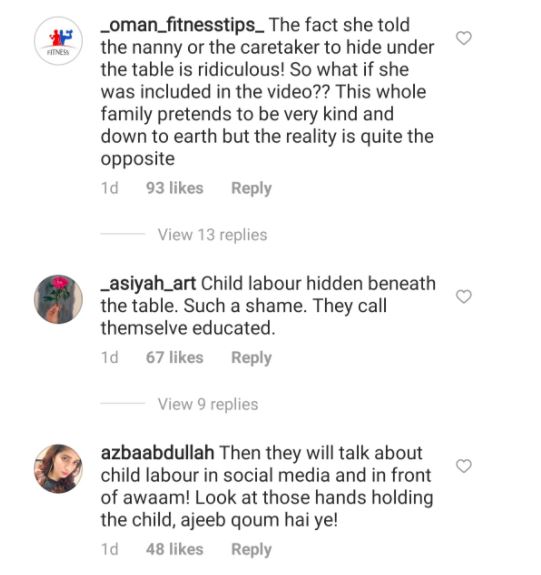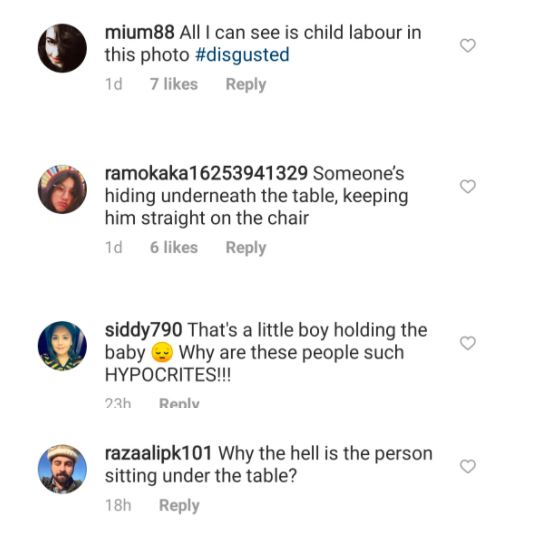 As for the actor Abbasi, the concept of 'practice what you preach' has always lacked according to the public. Just last month, trolls questioned his Islam after spotting his wife Khawar heat up the dance floor at her sister's wedding.
The actor-turned-preacher often shares his thoughts and understanding of religion on social media. He also takes out time to interact with his followers and other social media users and explains the things they do not understand. Seeing him engage in such activities never sits well with the fans and followers.
What do you think of this story? Let us know in the comments section below.