In the Pakistani drama industry, there are several twin brothers and sisters who made theirs in the entertainment side. Among those, Aiman and Minal Khan are considered one of the best sister pairs in the industry. 
But in the male category two handsome hunk brothers started their journey, not with high profile projects, but gradually gained success with their looks and acting skills as well.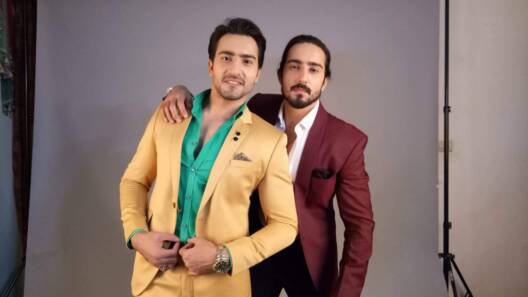 Main Agar Chup Hoon actor Hammad Farooqui and Beqadr actor Faraz Farooqui might not have done some serious projects but in the upcoming period, it would be hard to catch them.
Both of them made an appearance on Time Out with Ahsan Khan to talk about their budding careers, relationship with one another, a debate on love vs arranged marriage, and future projects.
Hammad & Faraz in conversation with Ahsan Khan
Among them, Hammad was the one who first stepped into the entertainment industry. Hammad shared, "Growing up, my relatives would call me a hero and that would hype me up".
But before that, they grabbed everyone's attention through their dancing skills, initially, they participated in a dance reality show Nachle which was judged by Faysal Quraishi, Reshma, and Noor.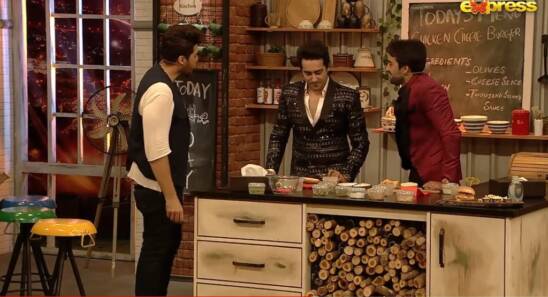 "The competition ended and almost two months went by without a call. We thought it was not the time for us and decided to move on when one night, I got a call asking if I'd be interested in some TV work. 'Of course!' I said. I didn't even know what soaps or serials were at the time— the terminologies I wasn't aware of. But it all started from there."
Faraz then followed in his brother's footsteps, he shared that at the time, he had started his professional career as an educationist. "I always had that pest inside of me," chuckled Faraz. "But in 2016, I eventually gave in. I started with minor roles and kept flourishing."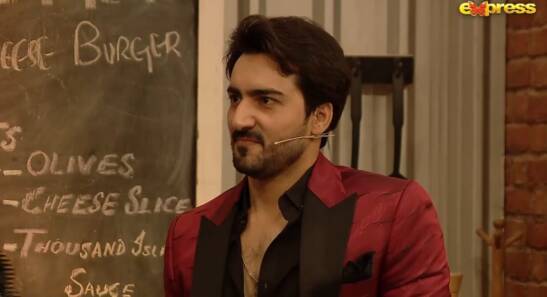 Hammad jumped into the conversation and revealed that Faraz used to get jealous of the former's success and hence, wanted to be in the limelight too. "Why would I be jealous? One would be jealous if they don't get anything, but I was already at the receiving end of all the fame in your name," added Faraz referring to how they're identical and people confuse them often.
Twins Confusion
Regarding 'Twins Confusion', Ahsan Khan, who also has an identical twin, inquired if one had been punished for trouble that the other created.
Hammad instantly recalled how Faraz had once stalked a girl he liked and instead, he got beaten up for it in school by a PE teacher.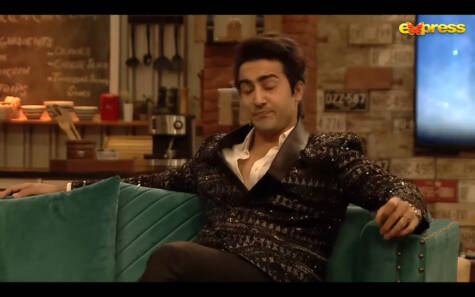 "Faraz liked this girl in school and one day after class, he went to meet her. The next morning, the girl stood in class with a PE teacher and pointed at me. I was good at cricket so in my head, the PE teacher was approaching me for my athletic skills but he just held me and started beating me."
They also disclosed that at one time they took the advantage of being a twin and one of them attended a meeting with another drama and that day shoot was also scheduled.  "This one time, Hammad had a meeting with another drama production and a shoot scheduled at the same time.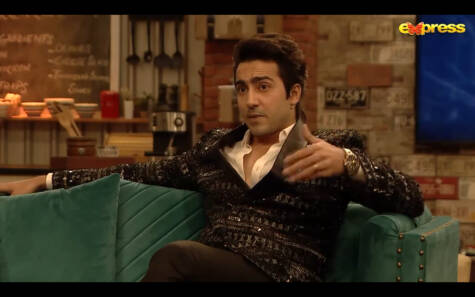 I wasn't in the acting world at the time, so he called me to my office and I did the scene instead of him. It's been years to this and no one noticed," shared a guilty Faraz.
Quality over Quantity
Hammad had spent time in the industry over a decade, on the other hand, Faraz had seven years. Both of them also did some modeling gigs as well. Regarding the struggle, both of them shared that they believe in quality rather than quantity.
Talking about climbing the ladder of success, Hammad shared, "We don't have the habit of messaging people for favors. There's always a risk in that— along with the shyness and awkwardness that comes with it. It also hits your ego if you've to nudge friends and the higher-ups to find work.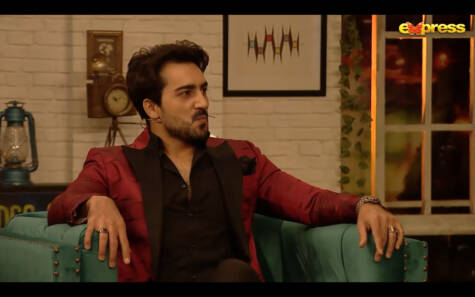 But apart from that, the risk is, what if they offer you a storyline that doesn't align with you? I'd have to do it then. So, we always stayed patient and thankful for whatever came at its own pace."
The Ishq star also talked about the systematic hierarchy of the silver screen. "There are certain actors allocated for certain time slots. There's a pool of actors who'll only be chosen for prime slots. Then there's the 7 pm slot and the 9 pm slot ones."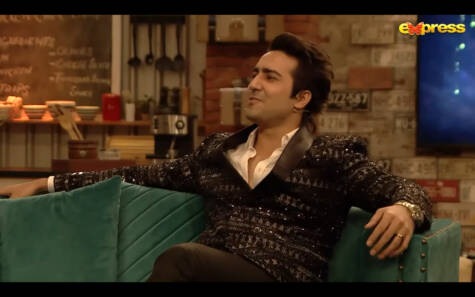 While the industry has its system of organized opportunities, Faraz shared that the major power lies in the hands of the audience. "If they like a certain performance, regardless of the time of the show, they can make the actor reach heights, even with a supporting role."
Nepotism is alive in the field
He also openly talked about the existence of nepotism in the industry. "Nowadays, there are a lot of faces we see that are heirs of famous actors and directors. They cash in on the fame of their parents, but you know, it's a trend. They'll come in, and buy their fame but sooner or later, the audience realizes that their name is just because of their parents and they disappear. We have so many examples."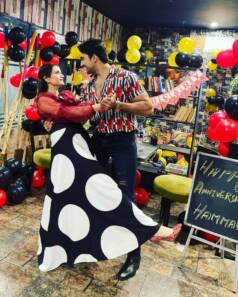 Faraz then chilled the environment by sharing insight about Hammad's affair within the industry before getting married. "He was involved with someone [from the industry] and he talked to our family. Our family values didn't align with the said person so he broke that relationship off, even though I stood by him. Now he's happily married."
But things got out of hand and Ahsan Khan jumped in to defend women. He added, "We've some exceptional talent amongst us who come from equally educated and sophisticated backgrounds. Upon what Faraz would've done in this situation, he simply concluded that he'd always pick a love marriage over an arranged one."
Previously at Time Out with Ahsan Khan, two one of the most popular digital celebrities appeared Junaid Akram and Danish Ali both of them shared their inspiring journey.
What do you think of the story? Tell us in the comments section below.