Senior jour­nalist Hamid Mir has offered an apology over his recent speech at a protest against attacks on journalists. As Hamid Mir apologizes he said he had no intention to defame Pakistan Army.
A committee formed by the Rawalpindi Islamabad Union of Journalists (RIUJ), the National Press Club, and Mir released a joint statement.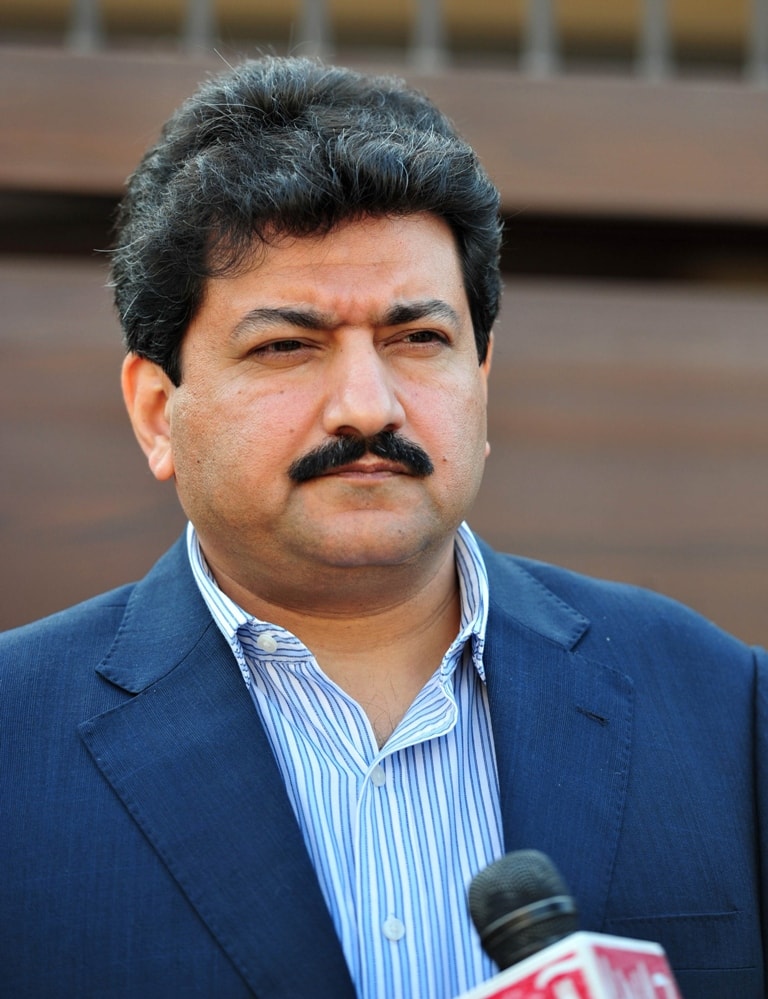 It said Mir briefed it about his speech at a protest demonstration on May 28. It claimed Mir had no intention to defame the army. Mir said he had high regard for the sacrifices rendered by the army as he had covered many army operations.
Mir said he made a speech during a protest outside the NPC against attacks on journalists. He claimed he got carried away after spee­ches by other speakers as he was attacked in the past too.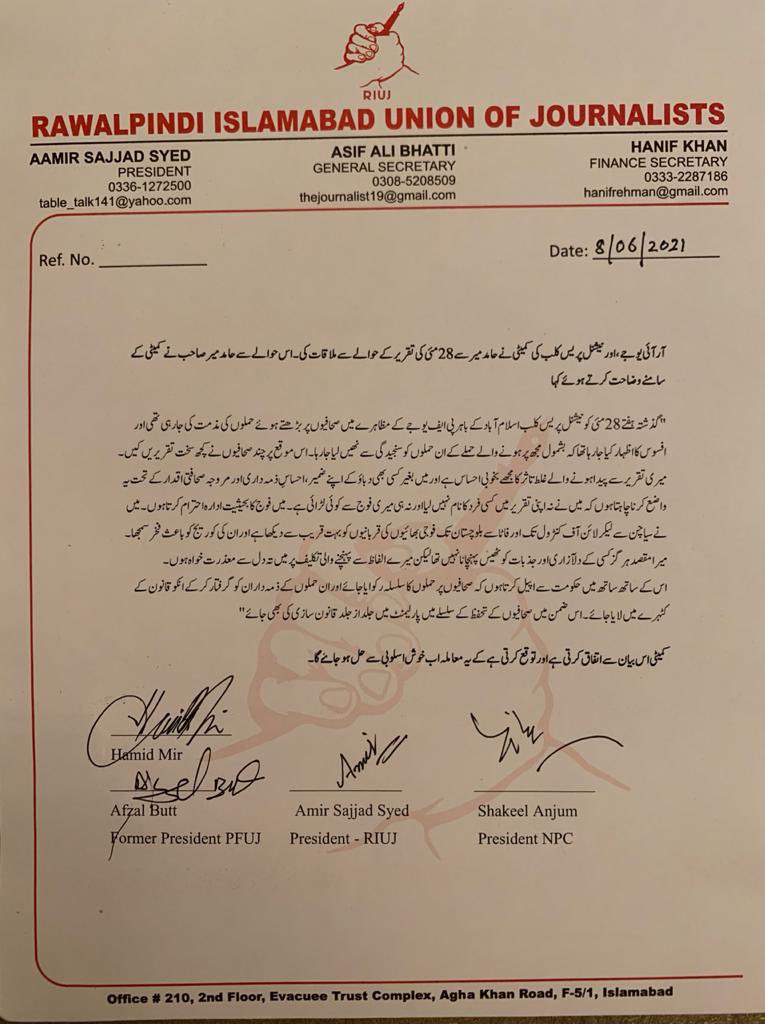 Hamid Mir apologizes and said he was sorry if his speech hurt the feelings of any person, he said he had no differences with the army nor did he name any person to defame.
When talk-show host Hamid Mir went off-air
Mir was taken off-air and suspended from his regular program on Geo following comments he made regarding media censorship. The Geo/Jang Group later issued a statement after journalists and rights bodies condemned the move.
The Geo/Jang Group said Mir did a speech "that has resulted in backlash from different segments of society".
"The editorial committee and lawyers will check for violation of policy and law. Meanwhile, 'Capital Talk' will be hosted by a temporary host," it had said.
"We would like to remind our viewers and readers that Geo and Jang Group were shut down; our journalists were beaten up as they faced hundreds of fake allegations of corruption, blasphemy, and traitorhood; shot at, financially strangulated more than any other media organization in the country. The organization has lost more than Rs10 billion to keep viewers and readers informed."
"However, it becomes difficult for the group and its editors to take ownership of the content that is delivered outside the purview, input, and guidance of its editors, and which are not fact-checked and approved by the editorial teams," the statement had said.
What do you think of this story? Let us know in the comments section below.