Popular Somali-American model Halima Aden says she is quitting runway modeling. This is because the industry has forced her to stray away from her religious beliefs.
Aden was born in a refugee camp in Kenya and moved to the US at seven. She rose to worldwide fame when she became the first woman competitor to wear a hijab and a burkini in the Miss Minnesota US Pageant competition in the year 2016.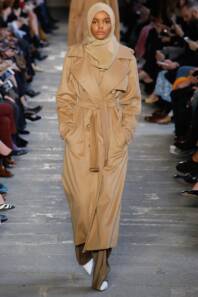 Since than, the 23-year-old has become a successful fashion model. She has appeared on the cover of British Vogue, Vogue Arabia and Allure. She's gone on to star in campaigns for Rihanna's Fenty Beauty and Kanye West's Yeezy brand.
In a Twitter post, Aden spoke about how the fashion industry took her away from Islam. She provided details of the inner turmoil that came with her line of work while balancing her identity as a practicing Muslim woman.
Aden shared another tweet that showed Aden having a conversation with her mother. In 2018, Aden's mother had initially advised her to leave modeling as it is against Islam.
In an earlier interview with The Guardian in February 2020, Aden said she was always under pressure. She described feeling uncomfortable during photo shoots, despite her success as a Black Muslim woman in the industry.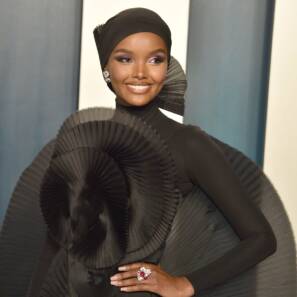 Aden added she often put herself in difficult positions – including missing obligatory prayer times and agreeing to being draped with a pair of jeans in place of a headscarf for an American Eagle Outfitters shoot.
Social media users praise Aden over her decision
Aden got praise from social media users all across the world for quitting the fashion industry. In particular, many Muslims prayed that may Allah bless her in the future.
It is important to note that Aden is not the first Muslim women to quit the fashion or the show business industry for her religious views. In 2019, Indian actress Zaira Wasim decided to quit acting. The actress wanted her religious family to give her one chance.
In October 2020, another Indian actress Sana Khan announced her decision to quit Bollywood, citing religious reasons to pursue her journey towards Islam.
It's not easy to leave everything at the peak of your career. However, these brave Muslim women have surely set an example for the world. Nothing is more important than one's religion. May Allah keep their faith strong, Ameen!
What do you think of this story? Let us know in the comments section below!