When I first started wearing Hijab, I thought I was going to go bald!
My hair fell a LOT, my head hurt so much until I found out I've been doing it wrong the whole time. I eventually learnt from experience and experimentation that there are ways to minimise the hair loss, by properly tying your hair and taking good care of it! And since then, my hair has never been better! So, I'm going to share some of my tried and tested tips for my fellow Hijabis too.
source: fashionpick.com
1. Tie your hair correctly
First and foremost, you should be tying your hair in the proper way. Make sure it's not too tight, and not so high. If you have silky hair or baby hairs on forehead which come out easily, use of under cap helps.
source: google
2. Use a hair-friendly material
For both under caps and your hijab, choose a material that's not stiff and hard, and is easily breathable. Chiffon, cotton works well. Also, wash your under caps regularly.
source: google
3. Volume is not an answer
Sure, a lot of hijabis like their hijabs sky-high! Not only is this religiously incorrect, but also medically it puts a lot of strain on your hair, head and neck. So, avoid using flower clips on a daily basis.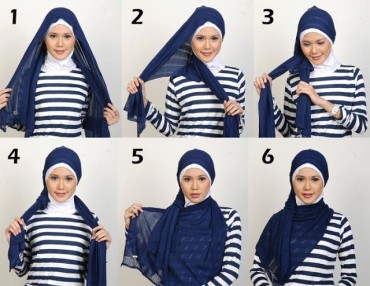 Instead, opt for scrunchies (which are like normal ponies) or try using different hijab techniques.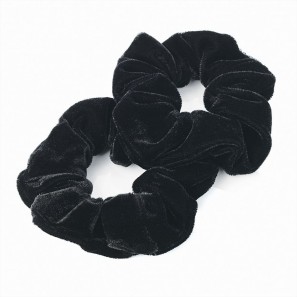 source: google
4. Dry your hair first
Never, ever, ever wear a hijab on wet hair. Always dry your hair first. Use a blow dryer. It's better to wear it on dirty hair than wet hair.
source: giphy
5. Treat your hair every now and then
Every weekend, pamper your hair with some homemade goodies. Oiling your hair is the BEST option. Use egg, mayonnaise, aloe vera gel, apple cider vinegar, tea or henna to condition your hair.
source: google
6. Oils are your best friend
They certainly are mine! If you can't find a good one, mix in 2-3 oils to create an amazing concoction. Once every week, sit in sun and massage your hair for a good 20 minutes, to boost up your circulation. This is going to make your hair AMAZING and feels sooo good. Trust me!
source: google
7. Keep up with general hair care
Just because you cover your hair doesn't mean you should stop caring for it. Always comb your hair before tying your hair or after taking off your hijab. Trim your hair regularly. This also helps get rid of split ends and brittle ends and makes your hair look fresh and neat.
source: google
8. Use traditional methods
Once in a while, let your hair loose and sit under sun. Also, at the comfort your home, keep your hair in a loose brain/bun or if it's short, let it stay open. Let it relax for sometime too!
source: tumblr
9. Increase uptake of water, proteins and vitamins
For great hair, it is extremely important to fulfill your daily nutritional requirements. Increase your uptake of water, eat clean and healthy, and don't forget to take your vitamins (consult a doctor first though)! Increase vegetables, fish, fruits, nuts in your diet. Avoid sugar, carbs, fast food, junk and sodas.
source: google
10. Never underestimate the power of your hijab
Seriously, a hijab is an amazing blessing for your spirit and your hair! No need to straighten, curl it or subject it to extreme chemicals. So easy to hide those dirty strands too (in case you're feeling lazy :p) So much time is saved! Also, it is easy to cover any bad dye job.
source: google
Awesome right? No bad hair day any more! We have bad hijab day :p