Malaysia Airlines is currently under huge turmoil. The post-disaster rebuilding process has been disturbed by the current website hack showing pro-ISIS messages.
On Monday, the officials of Malaysia Airlines struggled to restore its website, after it got hacked by a group proclaiming support for the extremist group ISIS.
The website of Malaysia Airlines was changed. At first, messages saying "404 – Plane Not Found" and "Hacked by Cyber Caliphate," with a picture of one of the Malaysia Airlines Airbus A380 superjumbo jets appeared on the website. The website's browser tab said, "ISIS will prevail."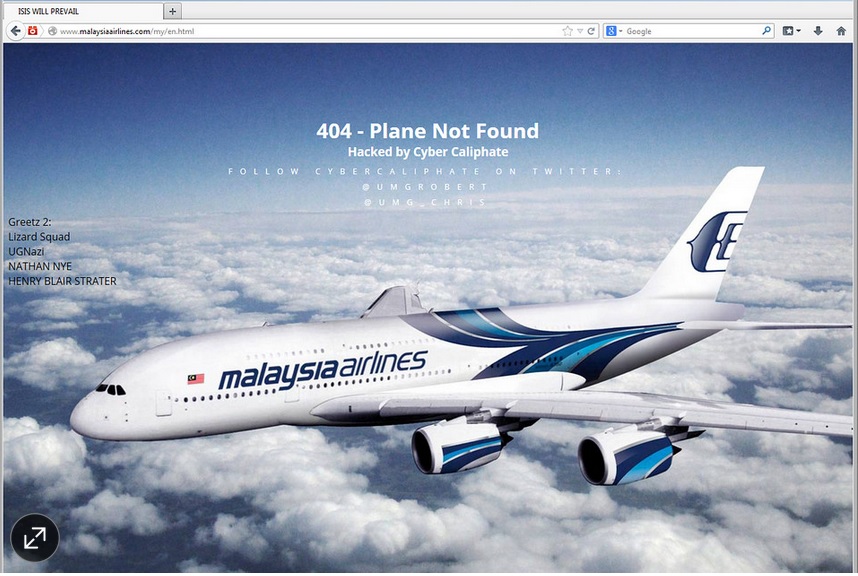 Malaysia Airlines is still making efforts to recover from twin disasters that happened last year, including the disappearance of flight 370, that authorities think crashed 1,800 kilometers (1,100 miles) off Australia's west coast, and the crash of flight 17 over Ukraine.
Later, a picture of a lizard in a top hat, monocle and tuxedo smoking a pipe emerged on the website. The reference of ISIS was removed and the claim of responsibility was changed to "Lizard Squad – Official Cyber Caliphate," with a link to the Twitter account of the group.
Malaysia Airlines said in a statement that it was a temporary glitch that did not have any effect on passenger bookings and the breach had been reported to the transport ministry and Internet security agency of Malaysia. The user data remains secured.
However, the group tweeted that it was "going to dump some loot found on malaysiaairlines.com servers soon." They also posted a link to a screenshot of what seemed to be a flight booking of a passenger from the internal email system of Malaysia Airlines.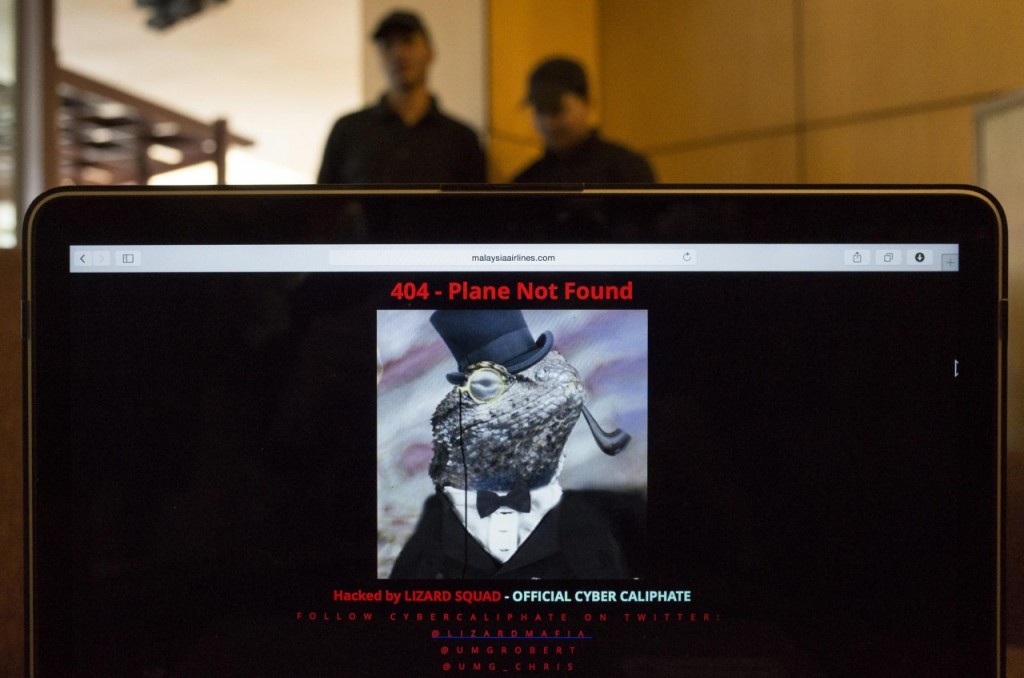 Last year, The Lizard Squad group claimed that it was behind attacks on Sony's online PlayStation network and Xbox site of Microsoft.
The group also tweeted to American Airlines in August that there might be explosives on a plane carrying Sony Online Entertainment's President, forcing the flight to be diverted.
In a statement, Malaysia Airlines said that its domain name system was "compromised" and all the site visitors were being redirected to the hacker group's website. Malaysia Airlines informed us that it will take up to 22 hours to restore the website completely.
The system of the domain name system translates web addresses typed into browsers into the numbers that computers utilize to recognize and link with each other on the Internet.