Every Pakistani suffers from the scorching heat of Sun around 7-8 months a year and winter is a treat; except for Karachiites, heat punishes us all year round. Now it's almost November and people are prepped up about the upcoming season. Imagine drinking hot coffee, munching on dry fruits and, and wearing the best clothes!
Ready for the cool vibes?
But some of our winter-habits should really be called into question. Seriously. Nobody understands why we do it…
If you can match some of these winter-habits mentioned below, time to give an explanation!
1. Of all the months, we love to travel far up-North of Pakistan in the season and return the next day because certain areas are dangerous to travel and the weather is crazy
2. We like to buy air conditioners especially in winter thinking they'd not be too expensive even though they are priced quite the same as rest of the year
3. Why wear a sweater on top of your dazzling outfit? Best choice is to freeze to death
*Winter collection*
4. Did you say winter collection? The most important thing on earth right now is winter collection!
Silk Woolen, Pashmina Shawls, Silk Velvet, Tribal Ikat, Marni Crepe Collection and what not…
5. A Facebook status of "Winter Is Coming" is a must because we like people to know we follow GoT even though we have no idea who the Night King is… but we are so kewlz
6. Crawl inside the thickest blanket with the fan turned on full because we can't have it any better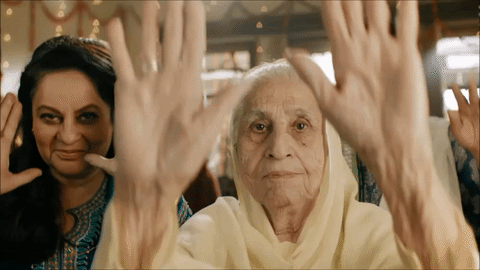 7. Joking about steam from mouth as smoking cigarette because we are still living in 2004
8. It's time to chug on coffee because it's forbidden to consume in other seasons
9. Subah kapray, shaam kapray, dopahar kapray, raat kapray because winter is all about kapray
…and when you have a winter collection like this, you almost wish you could wear these kapray even after it ends
10. I'll complain about mosquitos everywhere but too cool for a mosquito repellent
Pakistaniyo! Kyun kartay ho yeh sab?