Pranks are meant to be fun but guys pretending to be a girl on the Internet to pull the leg of other guys is next level hilarious! While many pranks go all wrong, this one proved to be taking an unexpected turn and the guy on the receiving end totally fell prey to the prankster, a guy pretending to be a girl using FaceApp. Time to grab popcorns, guys- enjoy!
A guy pulls off a hilarious prank on a stranger. We often come across stories of men pretending to be women on social media and flirting with guys only for the sake of men. Or, it might not always be for fun purposes- might as well be catfishing. LOL!
Nonetheless, some guys really enjoy pulling the leg of other guys to see the lengths they go to in order to impress a girl or whatsoever. Social media, especially Facebook is filled with such accounts with pseudo names. This guy who was pretending to be a girl in front of another guy using the FaceApp is hilarious.
Well, here is an example: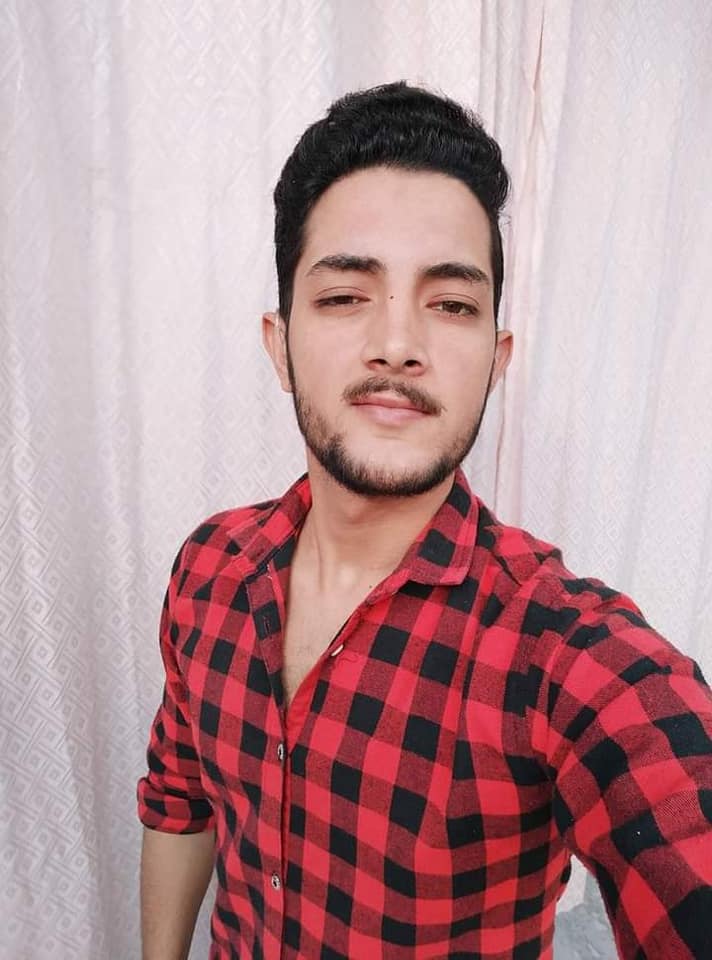 After using a filter… TADAAA!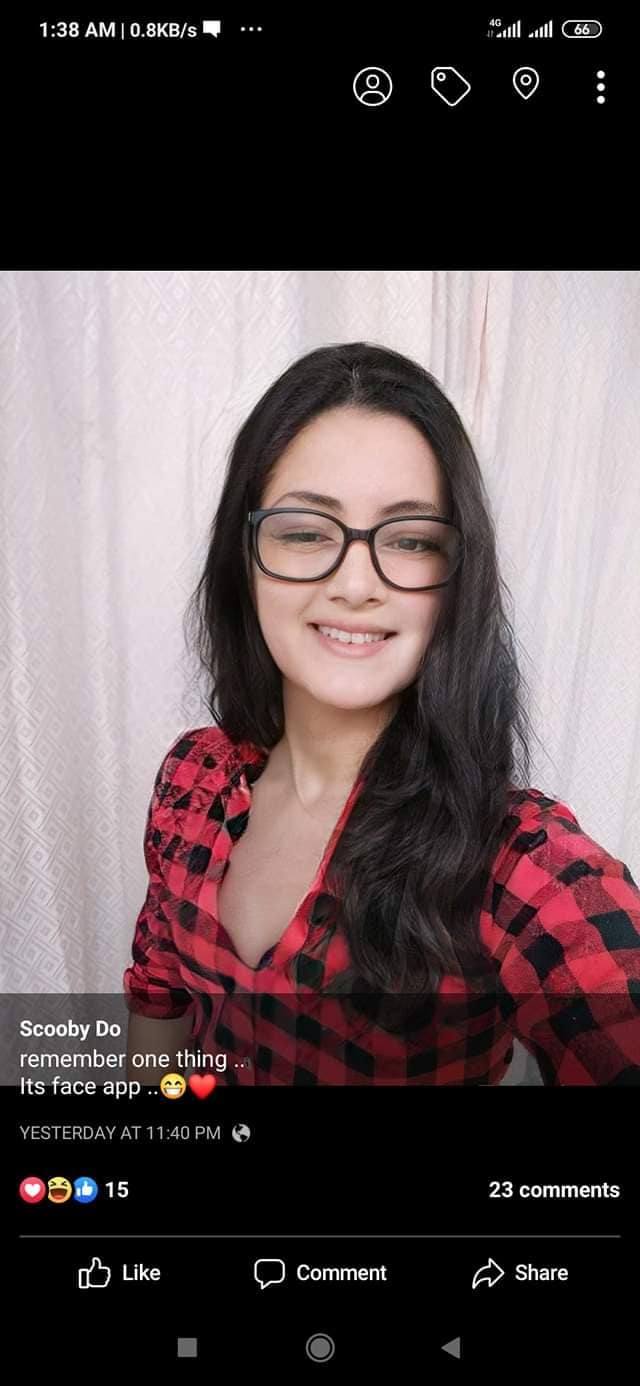 Women often find a random stranger man knocking on their virtual door, with an immediate instant private message… a "Hey," or a hey accompanied with "baby". We came across a similar story but of a guy who pretends to be a girl, and ended up in a similar situation.
Social media platforms, especially Facebook, have developed a whole other demographic, and that is primarily men looking to 'connect' with women. While we move towards the story- a social media user recently shared a series of screenshots on a famous Facebook group 'Devil in the form of a WH*RE.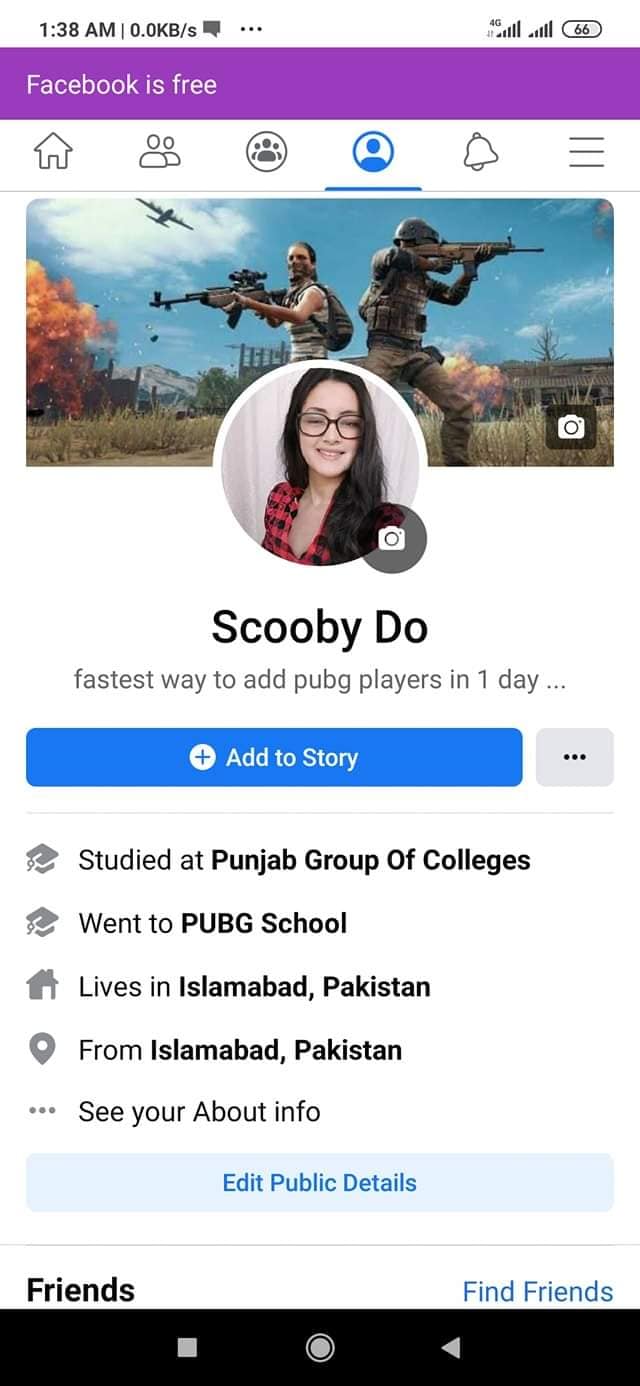 How dumb do you have to be to believe the prankster?
In the screenshots, you can see how a messaged the prankster on Facebook saying 'Hey'. The receiver (a guy) responded with, 'Yes sir, what?", to which he replied, "You are very beautiful." After exchanging a thank you and welcome, the guy asks the prankster who, remember- is pretending to be a girl, that where 'she' is from.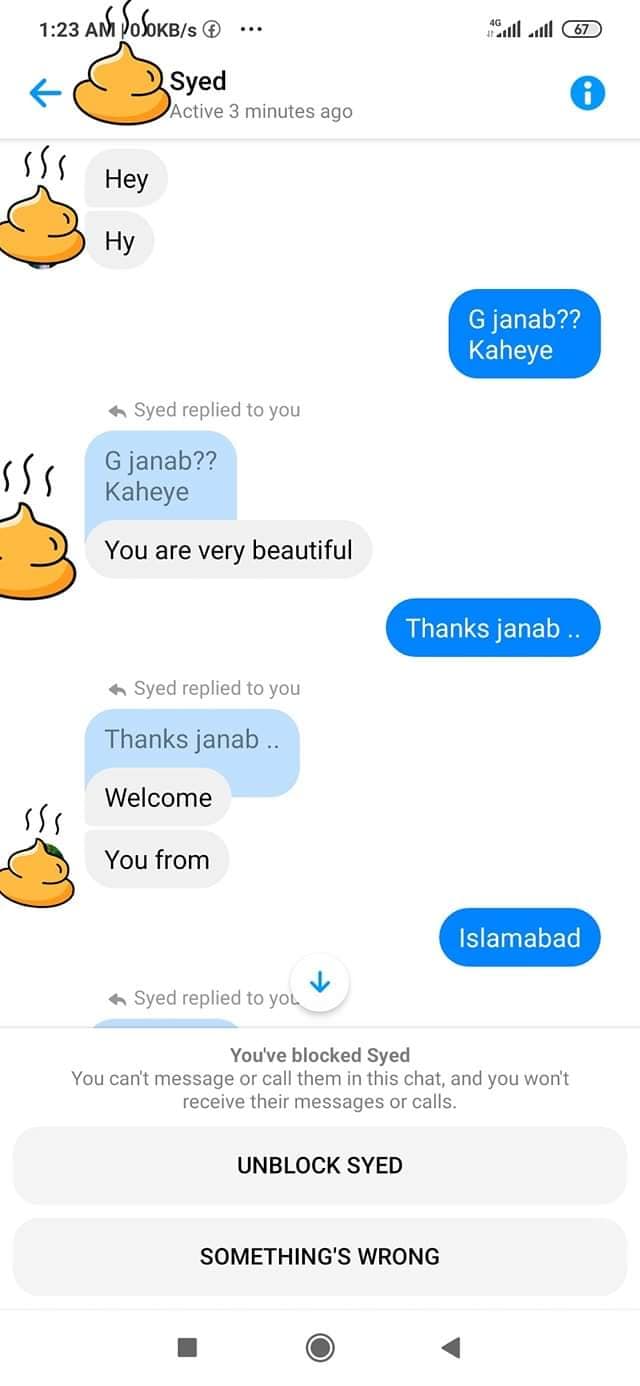 Then, the guy asked 'her' what she does (for a living, we suppose), to which the prankster replied that she 'works at a beauty parlor, but the income is very less."
To this, the audacious guy says that he has a lot of money, and if 'she' send him two pictures of her, he would pay her Rs 5000. And this where it gets better, LOL!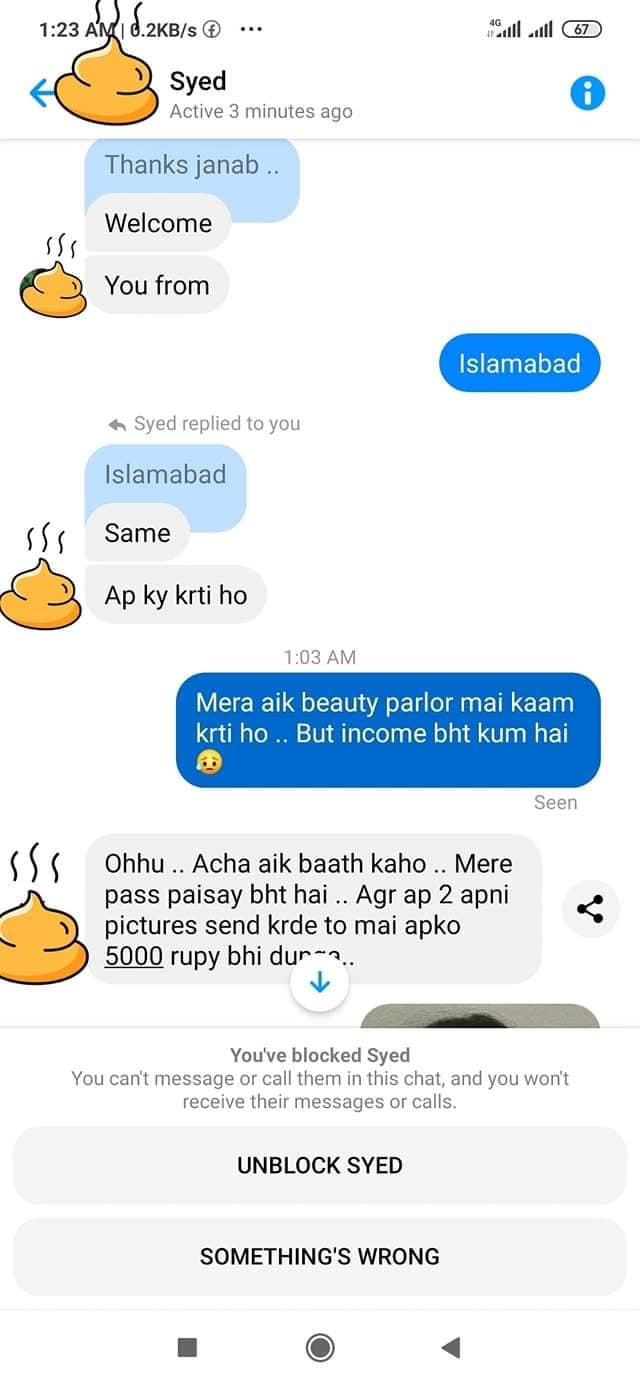 The guy (prankster) uses a filter to turn his selfies into a girl and send them to him. Along with the pictures he writes, "No sir, no, I do not want money. I just want a good-hearted man. I am not greedy for money."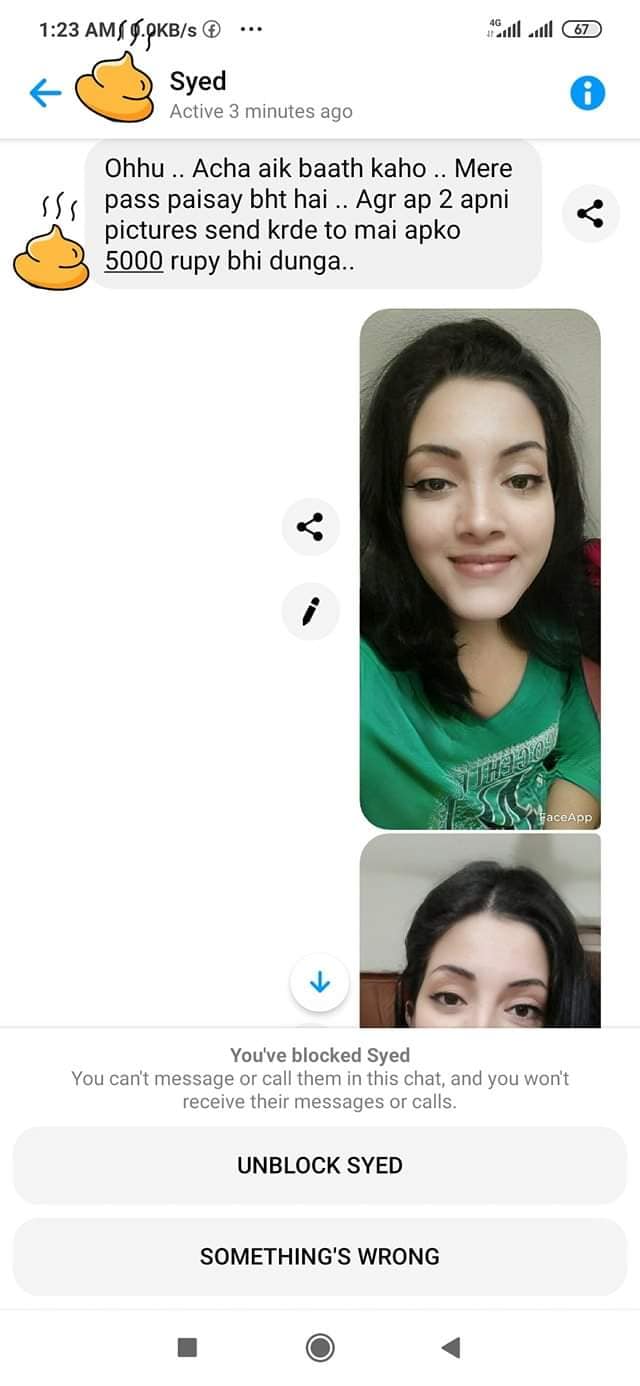 After saying 'wow' to the pictures, the sitting duck said, "I swear to God, you are beautiful. Marry me… I will do anything for you." And well, you can see the response to this yourself in the screenshot below.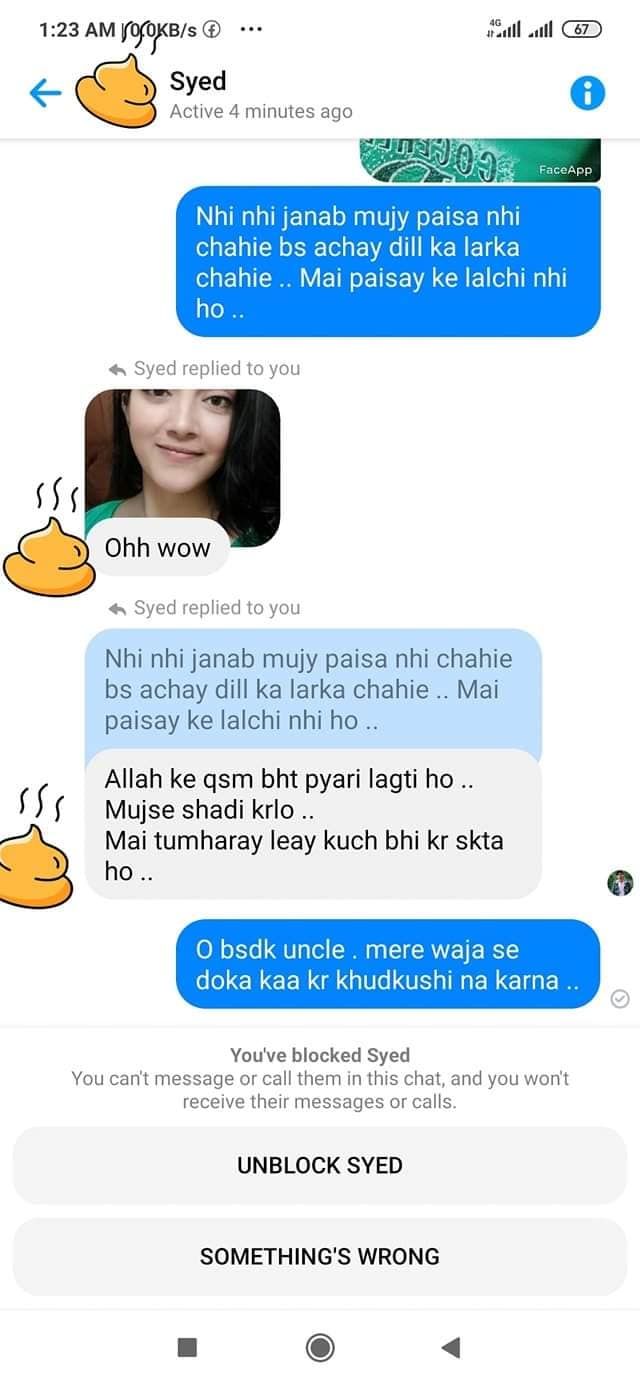 As you can see, the stooge was then seemingly blocked by the prankster.
The Facebook group where these screenshots were anonymously shared is known for such stories. From a couple finding each other on Ludo Star to a girl naming and shaming a guy for sending unsolicited pictures and videos, you will find all sorts of stories!
What do you think of this story? Let us know in the comments section below.