Sometimes it lasts in love, but sometimes it hurts instead. In other cases, when it hurts too much, you can hit them in the exact same place. An incident going viral on social media suggests just that.
In some public group on Facebook, a guy penned down his feelings and a phase of his life that people are still laughing over. The guy narrated how his relationship went from happy go lucky to the height of revenge, which people may take to differently.
The guy recalled his love life from 2013 and how he fell for a girl and they started talking. As per the guy, he went so crazy for her, he would go out of his way to make her happy. Even if it meant compromising his own comfort, he would do it for her sake.
Here's what the guy wrote: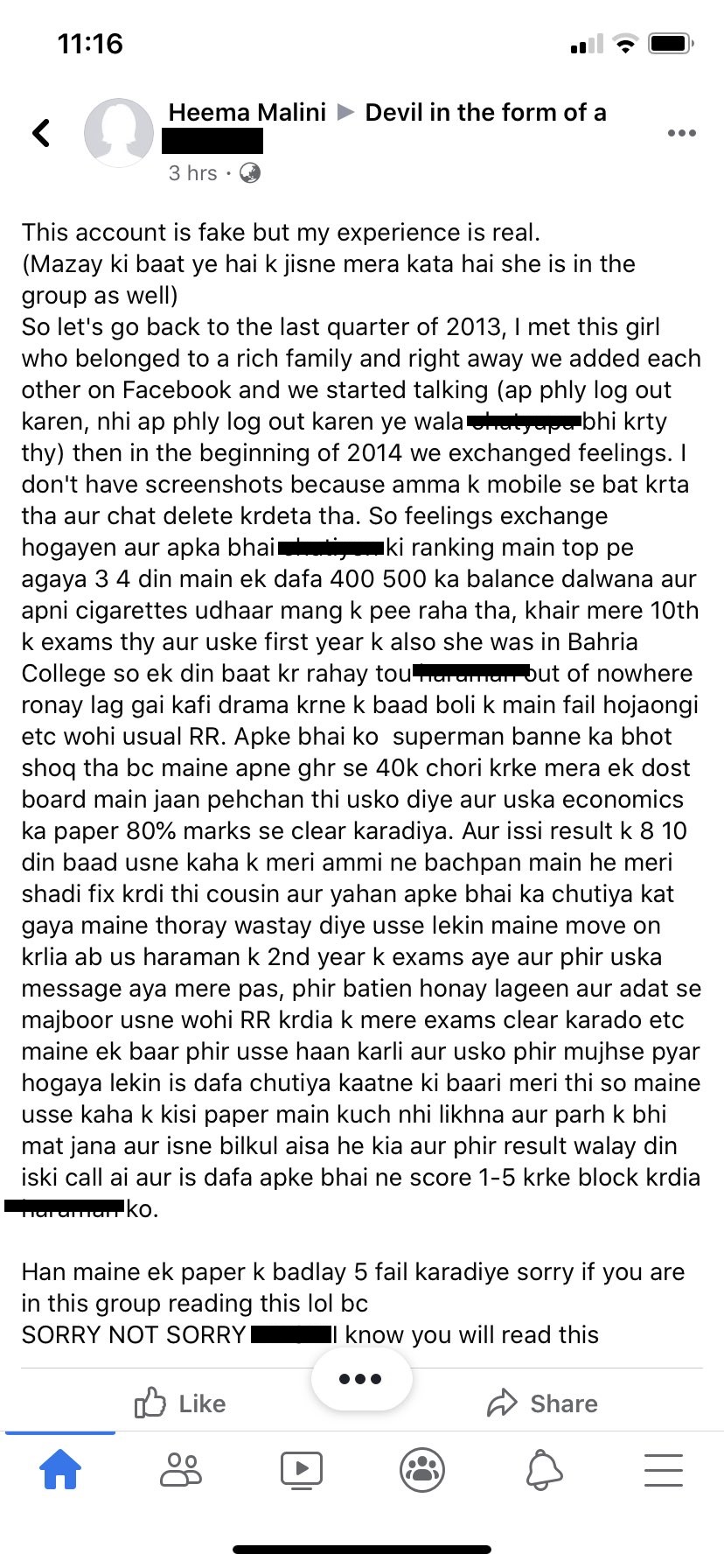 When the girl's exams came, she said she wouldn't pass and the guy took it on himself to make sure she clears her exams. He stole money from his own just to make her pass her Economics exam from the Board.
Even after giving so much love, his world fell apart when she said their relationship was over. However, the guy moved on, even with his heavy heart. Then, when the girl's second-year exams came, she contacted him again, for taking the same favor.
However, the guy was in no mood to be duped again and made sure he took revenge, but not in the wrong way. He asked her to leave 5 papers empty as he would take care of them and make sure she passes. Thus, the girl went and left the papers empty, just as he had asked. When the result came, she failed all 5 exams.
Social media has fallen in love with how he planned to take revenge from her. Many are calling this the most ingenious plan the have ever heard or seen.
What do you think about this story? Is this the best prank on an ex- you've seen?