Cybercrime is an emerging issue which needs to be taken seriously. Given how many people believe blocking the person online is the only solution, there are a number of moments where the situation allows a different action.
While you may block the individual before the matters get worse, the same individual will go elsewhere and you never know – they may get successful into luring someone else. This is essentially why there is a need for strict cybercrime laws in our country as well.
Having that said, there is a post going viral on social media which states how a man from Karachi is faking his identity into luring girls and further trapping them for money.
According To the Posts On Social Media, his Name is Syed Ali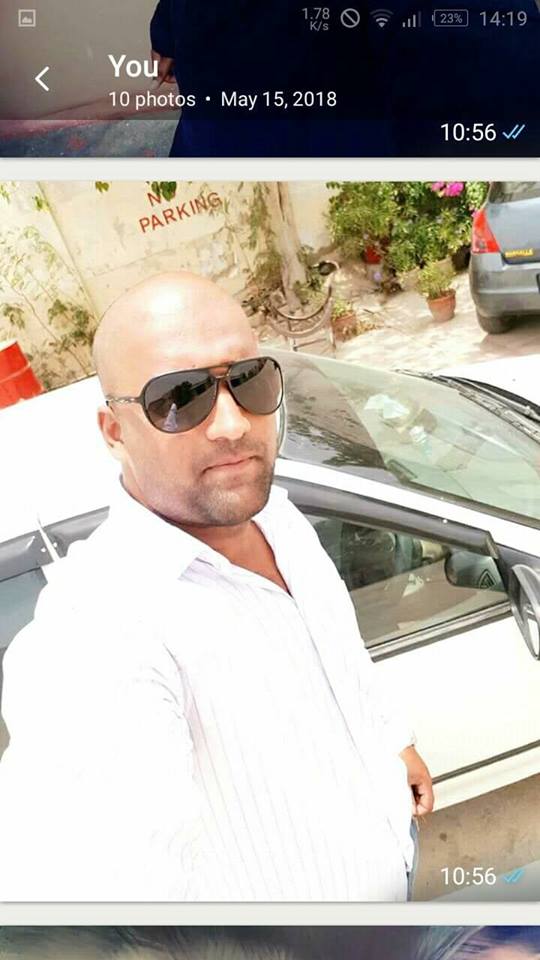 Here Is What We Know About him So Far
Cybercrime alert for females of Karachi. Please share this post and protect your sisters.
This is the guy who uses fake accounts and contact to girls. After friendship, he says that he wants to marry. According to him, he is a 2nd-grade officer at Torm Shipping, his family lives in Malaysia, he is extremely rich and nowadays he has come to Karachi for some of his documentation. Plus he shows the documents of Torm Shipping and wearing its uniform. But this is all FAKE. He is a master planner who traps girls and then ask them for money and if he doesn't get money from them he makes their account on a dating app and put their numbers over there. He has been doing all this for years. He says that he is living in Maripur base, Karachi and will leave Karachi soon. 


He has different ids with different names but he sends same msgs to every girl. COPY PASTE. He uses an app which converts his local number to the number of USA and he msgs on watsapp after taking numbers from girls. 
I have done a lot of stalking and then I came to know that he is basically an alumnus of Karachi Public School, Gulshan Branch. So Mr Syed Ali, Navigator Syed or whatever your real name is YOUR GAME IS OVER NOW! 
Here I'm sharing his pictures, his profiles and pictures of his family jo k yaqenan iski family nai ha and he has taken their pictures from facebook for sure. Along with those here are some screenshots which proves that he has done this to many girls in Karachi. Isko itna share karo k yh isk khandan walo tak pohnche.
I also request news channels to show this in your bulletins. 
Be safe girls.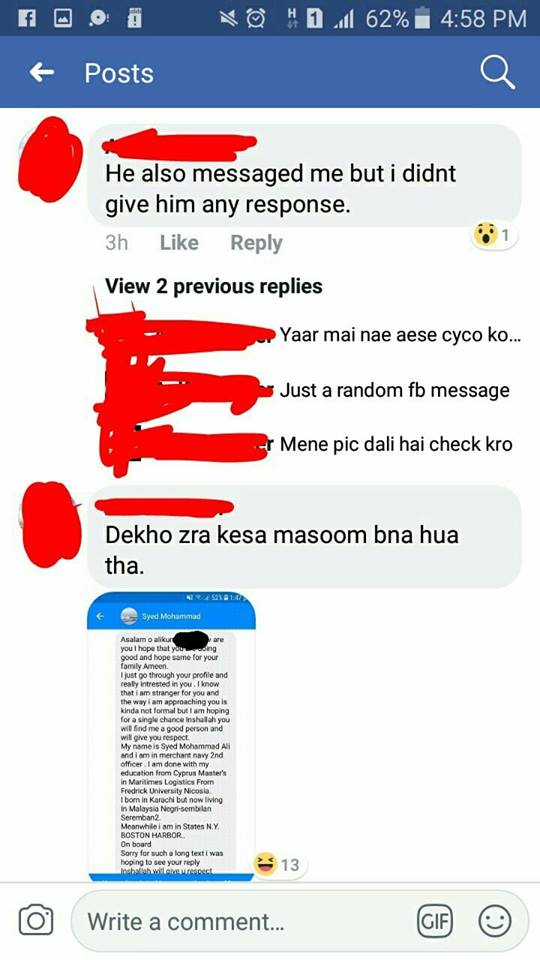 Here's the Complete Post Here:
Girls, please don't fall for such fake men who have the ability to blackmail you, based on your innocence. Cybercrime needs to take action against this man – starting by tracking his location in Karachi.