The elections have finally come to an end. We are bidding farewell to the jalsas, bashing the other political parties and of course, the biggest challenge – making your favorite party win whilst your support and vote. Just like every election year, this time also adds to the rigging claims by the opposing parties.
In 2013, several voters, especially from Karachi, came forward how they were forced into voting for the party they were not in favor of. This time, on the other hand, we haven't heard of any such claims – because the locals seem pretty happy with the change they wanted to see in Pakistan – to witness the Naya Pakistan.
However, this doesn't mean that the voters were not lured into voting for another party. A similar experience happened with this guy and here's what he shared. While you get onto it, it wasn't a serious experience – the shares it in an extremely hilarious manner!
Muhammad Zaidi from Lahore Shared the Following Incident:
So i did a really interesting thing today. I went to vote and us say pehlay aapko parchi banwani parti hai. I went to the noon league booth for the parchi. They asked if i had messaged on 8300 before and i said no. Aap kar dain meray behalf pay. They did it and said 'ab thapa sher pay hi phir'. I said 'nae, vote tou PTI ka hi hai. Aap choron say do do ruppay kar k hi pesay nikalwaon ga' and left.
LOOOOOOOL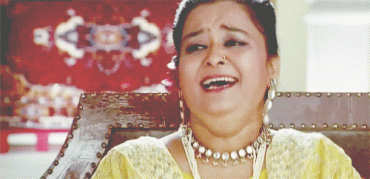 So basically, the guy shared the PMLN booth walay for their SMS to 8300 and also took the parchi from them. Amazing strategy!
So did anything interesting happen to you during the time you were casting your vote? Share with us in the comment box.
Happy to have a Naya Pakistan. Hope everything turns out to be well for this country!