Disclaimer*: The articles shared under 'Your Voice' section are sent to us by contributors and we neither confirm nor deny the authenticity of any facts stated below. Parhlo will not be liable for any false, inaccurate, inappropriate or incomplete information presented on the website. Read our disclaimer.
This article was originally submitted by Waqas Ahmad
My name is Waqas. I live in Janpur a city in RYK district. There is an old woman who lives near my house. She is about 85 years old. She begs throughout the day to feed her belly. It has been almost a month. She is ill and her hand has been damaged the wound was expanding day by day. I came to know that a baby snake stung on her hand.
I brought her to my house, I wanted to become a volunteer for her that is why. I instantly picked her up and went to the hospital for her treatment. Now, the treatment is going on, but the wound stopped expanding. The doctor injects her antibiotic injection daily. I take care of her and give medicines on time.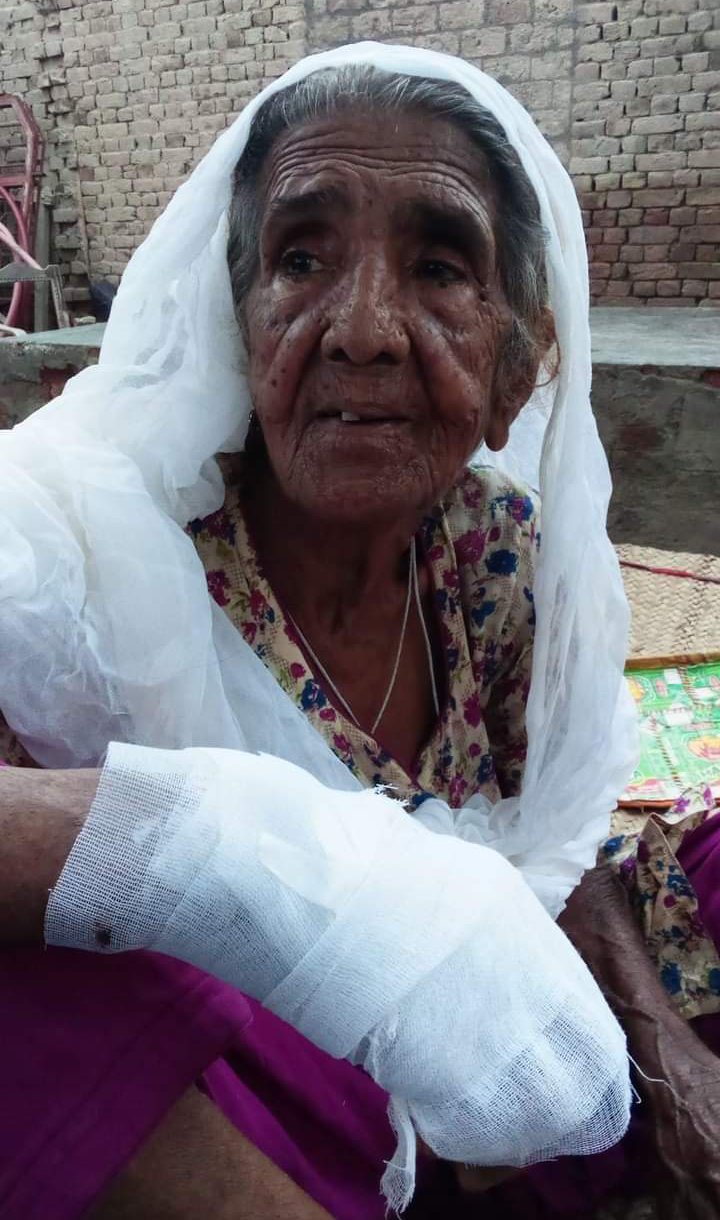 ALHAMDULILLAH, I feel happy when she gets up and smiles.
One of my relatives said, why did you bring her to your house? She has become a burden on your shoulder. I replied, no she would have died if I do not rescue her. I said I am a student and Allah will give me what I seek in my life. Do good have good.
This post is not meant to brag, but to encourage everyone especially youth. Here, I mean to convey my message to all youngsters, please if anyone needy and helpless lives near your house. Kindly, help her/him out in trying time. Allah will give you a reward for a good deed. Thanks!